The Franklin Cultural Festival is a newcomer to the many annual festivals and fairs held in the Town of Franklin, MA.  This week, the second annual Cultural Festival will enliven Downtown Franklin from July 27 through July 30, 2016.  All four days will feature free entertainment and activities for all ages at various venues throughout the Downtown area.  This is a wonderful opportunity to soak in some culture and show your support for the proposed Franklin Cultural District in Franklin, Massachusetts.
Events begin Wednesday, July 27 at 5 PM
The first day of fun begins at 5 PM this Wednesday at the Franklin Town Common. Highlights include arts related children's activities (block printing, sidewalk chalk art and face painting),
and a live performance at the beloved Town Gazebo by Franklin's own Electric Youth.
Later in that evening, head over to the Black Box Theater for a series of one act plays – admission is free!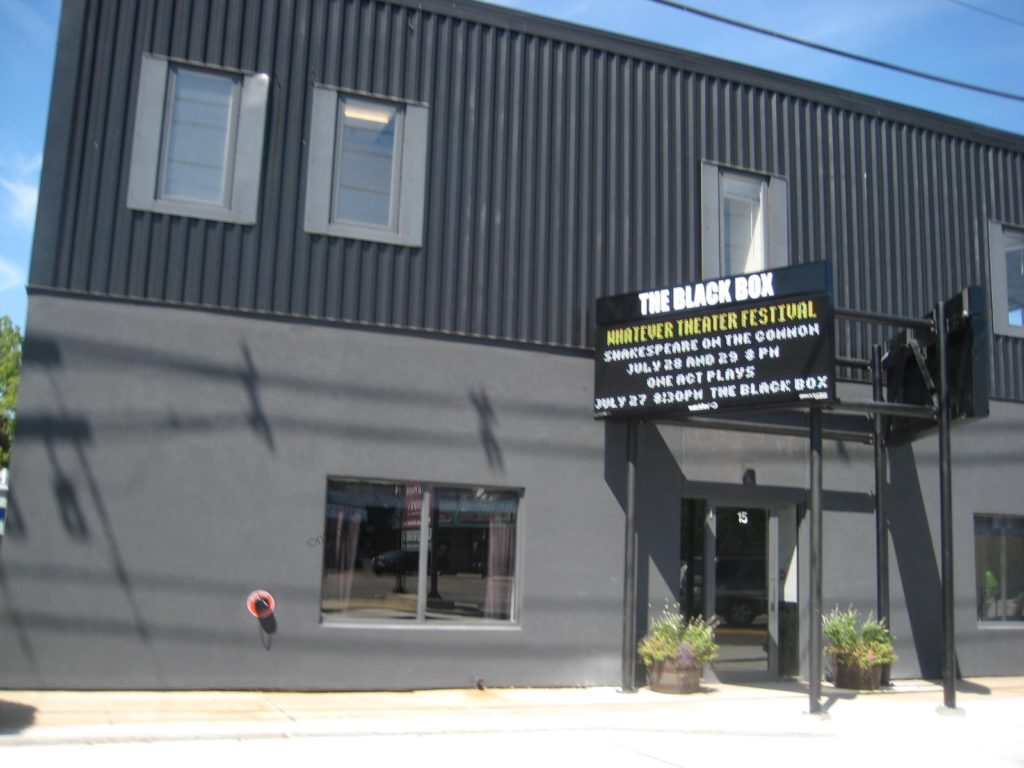 Lots of fun on tap
There's a boatload of entertainment and activities slated throughout the four day Franklin Cultural Festival in Franklin, Massachusetts!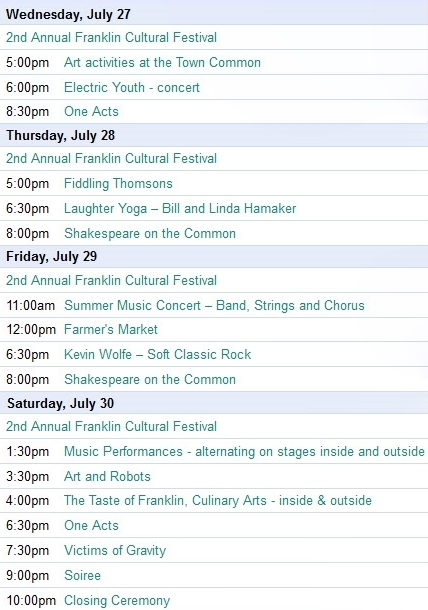 Click on the hotlink in the image above to access an interactive schedule of all the days' events and performances slated at this year's Franklin Cultural Festival.
Thursday, July 28
On Thursday, events kick off at 5 PM at the Franklin Historical Museum,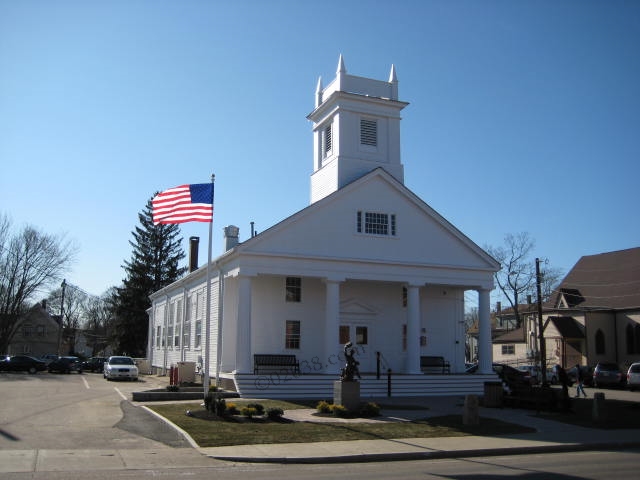 where you can enjoy the sounds of The Fiddling Thomsons,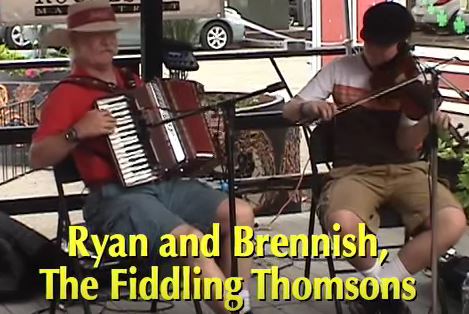 and take in the many interesting exhibits and artifacts documenting the industrial past and bygone days of Franklin, MA.
That same evening at the Town Common, you can partake in  some Laughter Yoga,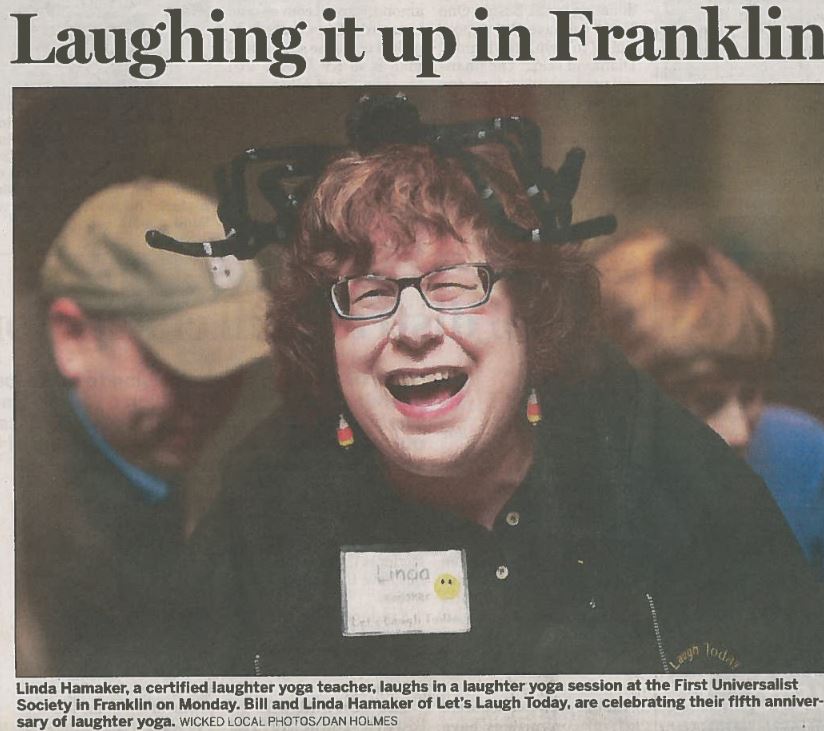 and enjoy Shakespeare on the Common at 8 p.m.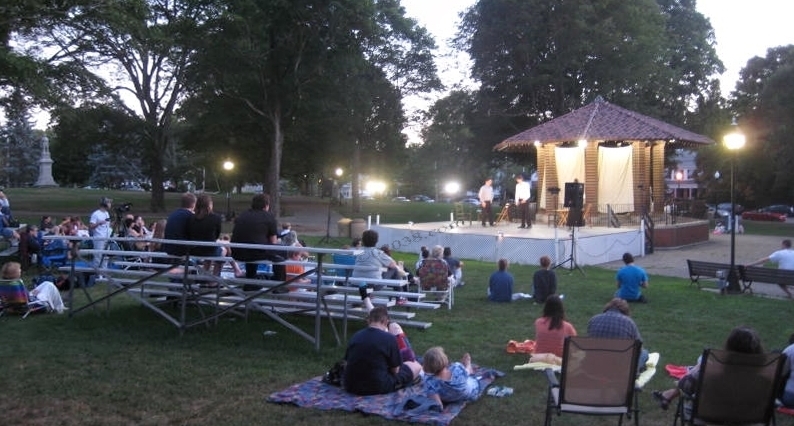 Friday, July 29
On Friday, July 29, you get to go to the beautiful Auditorium at the $105M+ Franklin High School for a summer music performance starting at 11 AM.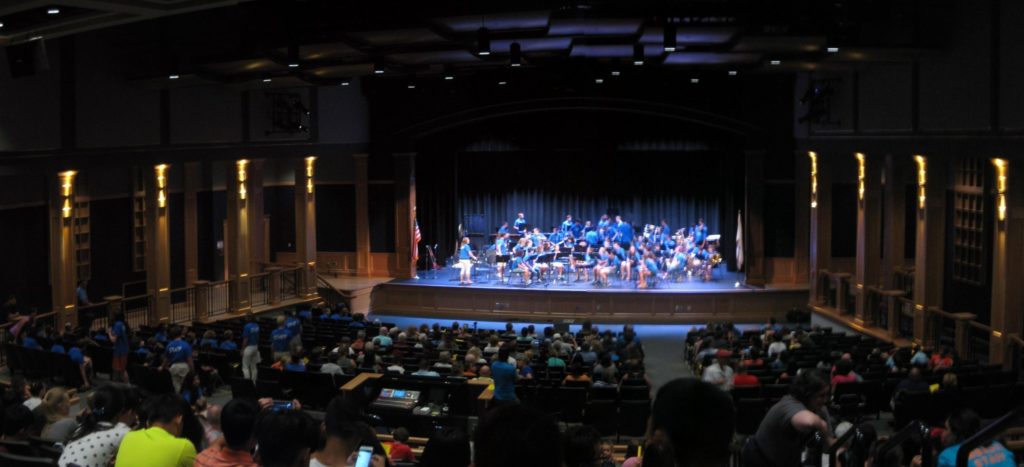 There will also be a live rock music concert by the Kevin T Wolfe Band at the Sculpture Park on Panther Way at 6 PM and Shakespeare on the Common returns for another engagement at 8 PM at the Town Common.
Saturday, July 30
The Festival concludes on Saturday, July 30 with an extensive slate of events.  Check the schedule (linked above and here) for all activities planned that day; highlights follow:
On Saturday, the action will be both inside The Black Box Theater at 15 West Central Street, Franklin, MA and outside in its large parking lot.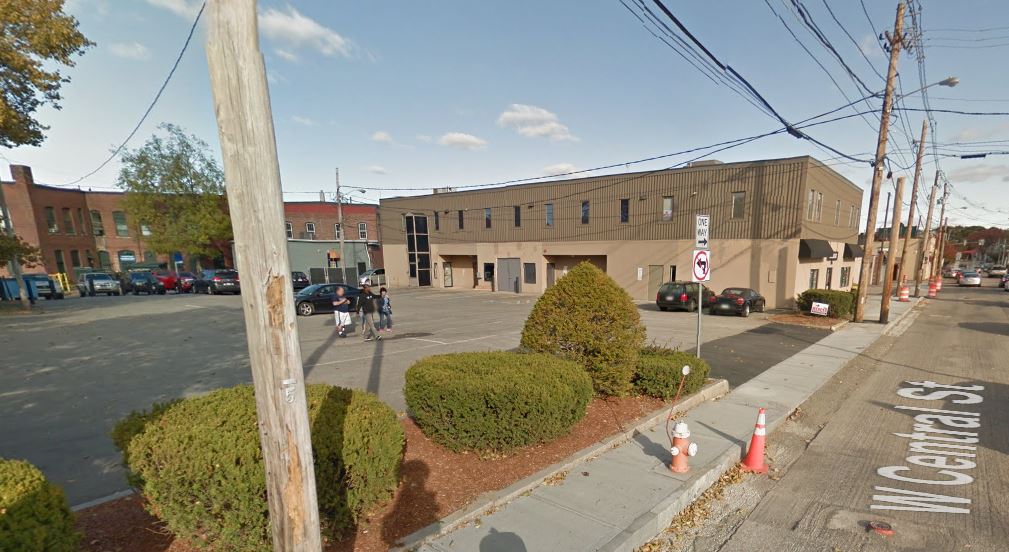 There will be live music inside and outside the theater all afternoon.  The music will accompany the Taste of Franklin, where you'll be able to sample food offerings from many local restaurants and eateries (nominal charges may apply). A series of free plays will be presented starting at 6:30 PM.  Events continue right up to 10 PM, so plan for a late night of fun and entertainment!
Please attend the second annual Franklin Cultural Festival and help it grow into a wonderful Franklin tradition!
Copyright ©2016 02038.com