The $10m renovation and construction project at the Franklin Public Library in Franklin, MA is making progress!  The steel framework of the new addition is up . . .
. . . while the annex built in the 1980s has been gutted in preparation for its brand new interior.
Modernization and expansion on tap
The main building housing the Franklin Public Library was a gift from a wealthy family to the town of Franklin and opened in 1904.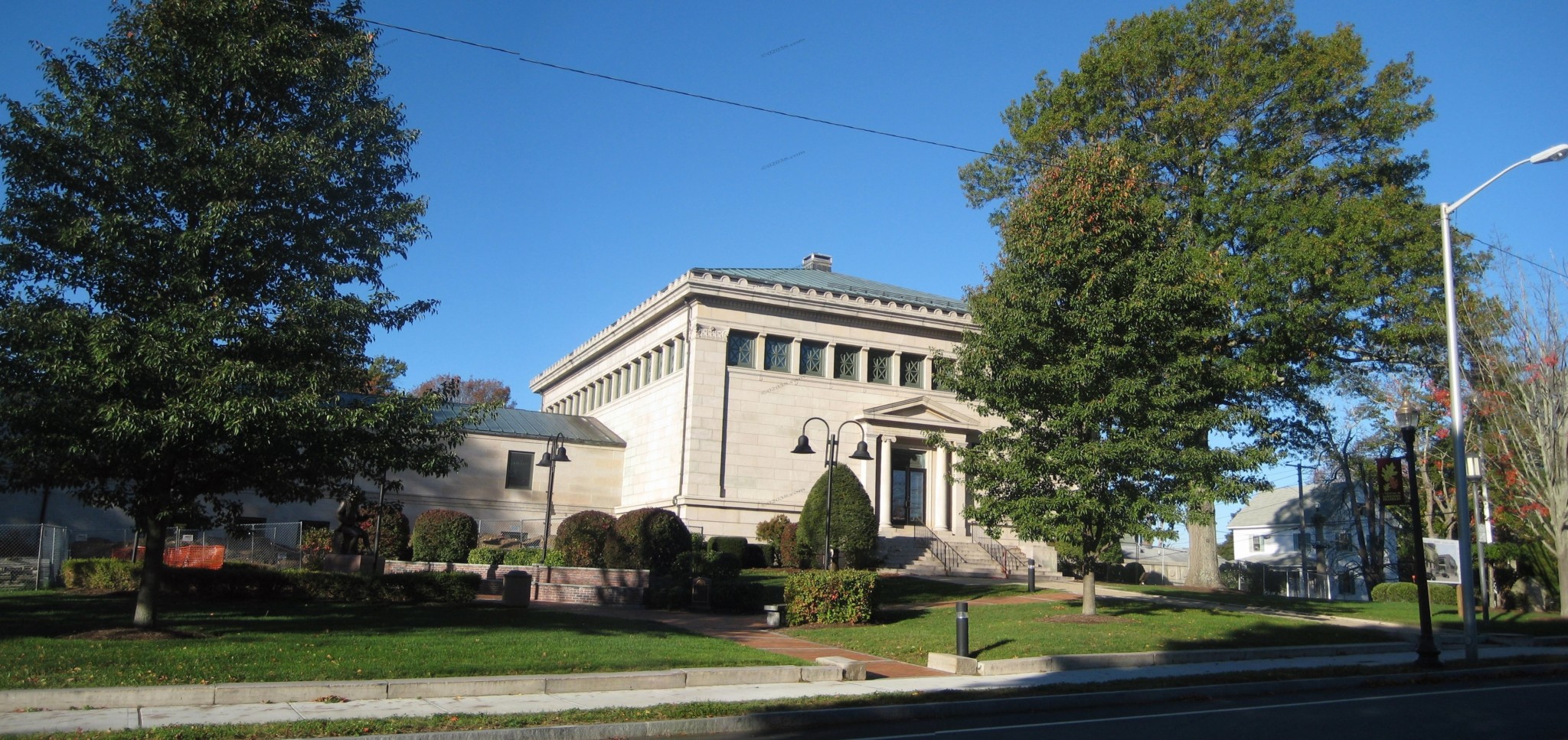 The interior of the main building contains beautiful marble and rich woodwork and is graced by classical murals and landscape paintings.
The main building is getting new electrical and mechanical systems but the impressive interior will remain undisturbed.
The existing annex, dating from the 1980s is what is getting the bulk of the refurbishment.  It formerly housed stacks and the Children's Room.
Library moved to temporary home
Both the main building and annex were closed in April 2016 for the construction work to begin.  The contents of the Library were packed up and either stored or moved  . . .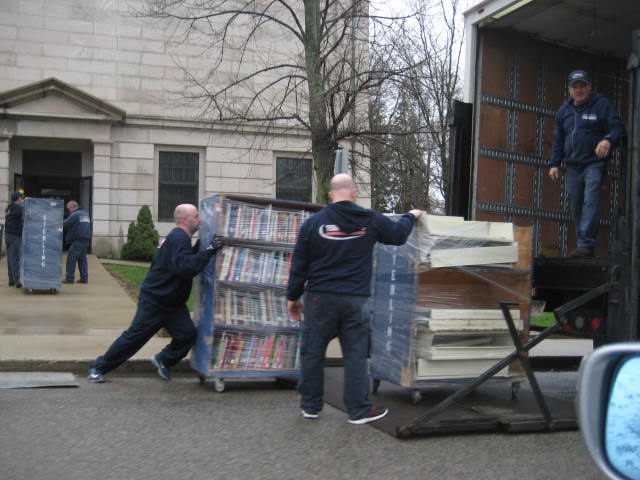 . . . to the Library's temporary location at 24 Kenwood Circle, Franklin MA.  The Library will return to the Main St location once all work is completed in 2017.
New wing being built
The most exciting part of the library construction project is the new two story addition.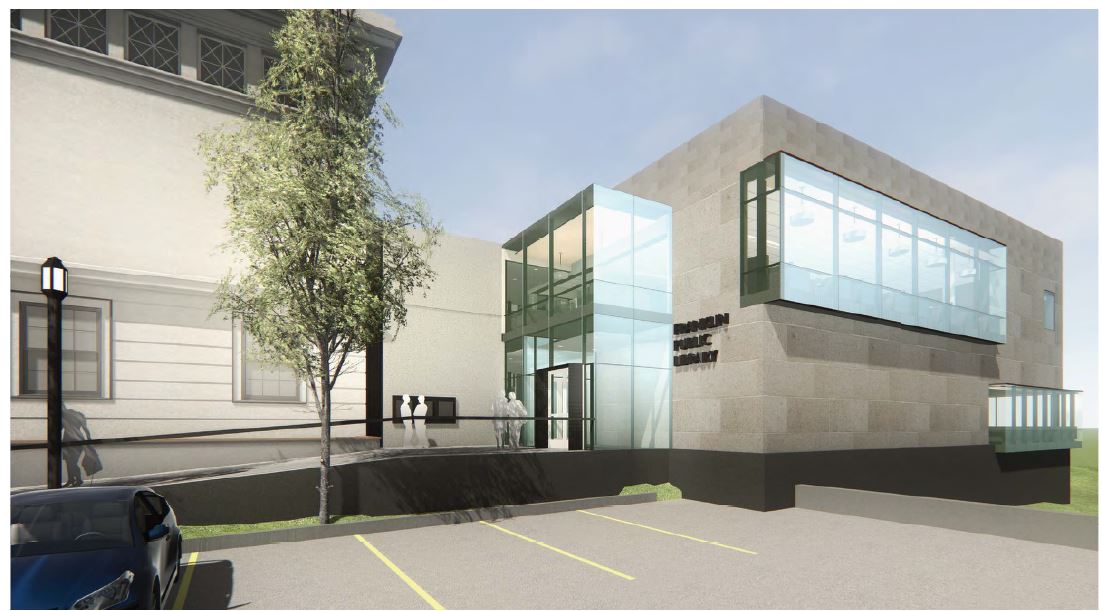 Below are plans for the addition, showing how it will open into and be a part of the refurbished 1980s annex:
Here are concepts for the interior of the addition:
This is how the construction site looked recently on a bright, sunny fall day . . .
Copyright ©2016 02038.com