The interior of the Franklin Public Library in Franklin, MA is finished in marble, mahogany and bronze and sumptuously graced by murals by Tommaso Juglaris and landscapes by Henry Gallison.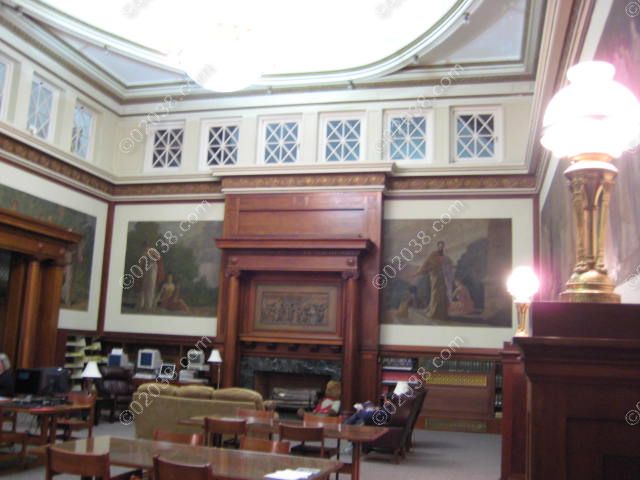 The murals display motifs of Greek mythology, one series showing the "Hours of the Day": Morning, Labor, Pleasure, Evening, and Sleep. Another is devoted to a portrayal of a Greek festival.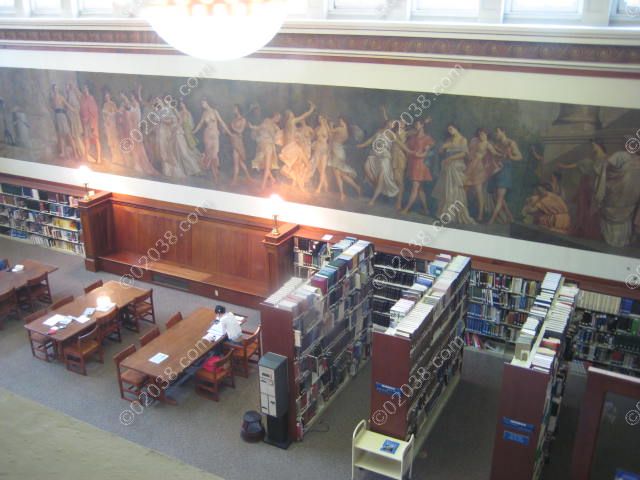 Some of the human figures represented in these murals supposedly were originally nude and reportedly caused local sensibilities to be offended.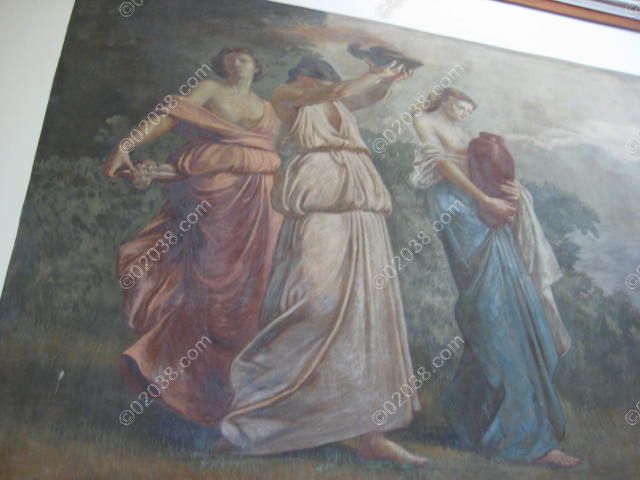 The nudes allegedly were later retouched to appear at least partly clothed.  Other themes of the interior decoration include "The Deserts of the World."
Scheduled 30 minute guided tours of the library are available at no charge.
Copyright ©2009 02038.com