The building that houses the Franklin Public Library in Franklin, MA was built in 1904.  The impressive structure was constructed and decorated in the style of a classical Greek temple with pink granite and Ionic and Doric columns.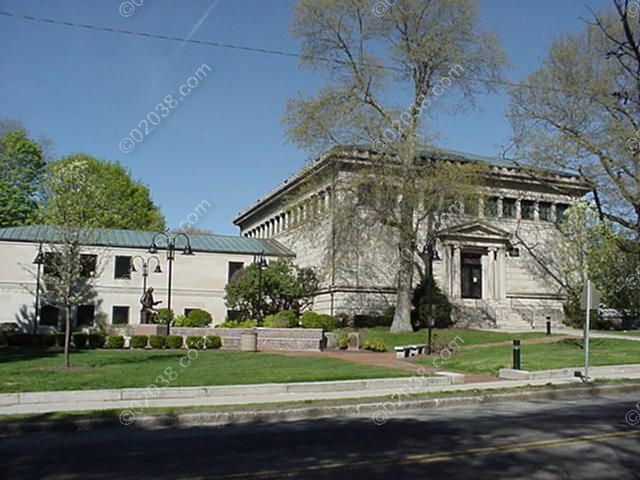 A local wealthy family gave the funds to construct the Library building.  The formal name of the library is the Ray Memorial Library.
A major renovation and expansion were completed in the 1980s.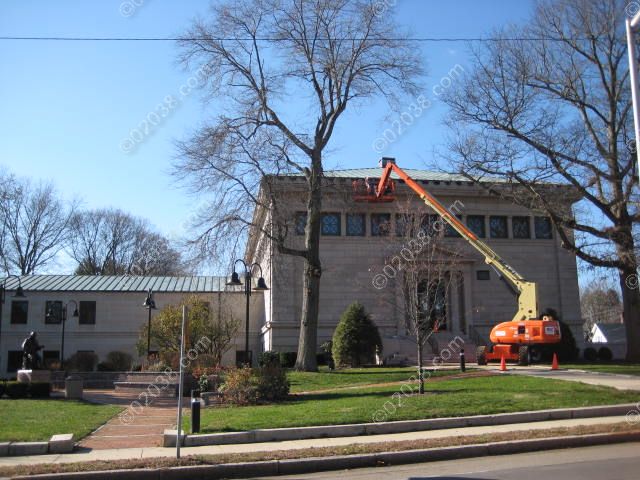 Exterior repairs were undertaken in 2008 to prevent rainwater penetration into affected areas of the building.  Improvements to landscaping and paving were also performed.
Click here to learn about the stunning interior decor of the Franklin, MA Public Library!
Copyright ©2009 02038.com