The average sale price for townhomes at the Chestnut Ridge Condominiums in Franklin, MA rose during the first half of 2017, rebounding from weakness the prior year.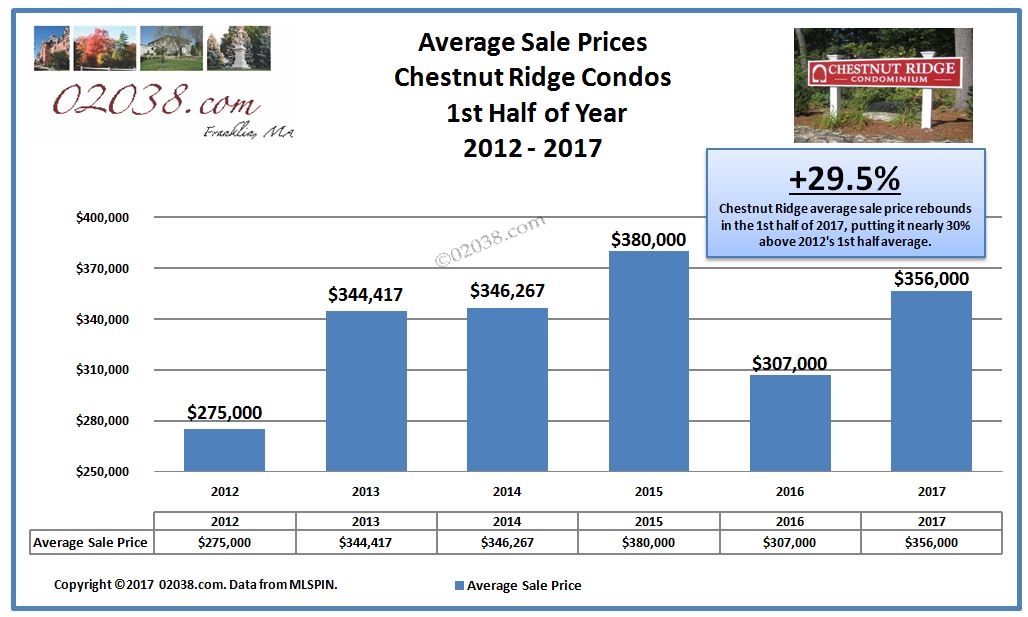 Now at $365,000, the average sale price for condos at Chestnut Ridge is nearly 30% above where it stood in 2012. The average sale price for the first half of 2016 was skewed downwards by one low priced foreclosure sale that took place during that time.
1st half 2017 sales report
Four Chestnut Ridge townhomes changed hands during the first six months of the 2017. The sales were evenly split between Chestnut Ridge I and Chestnut Ridge II. You can download the Chestnut Ridge sales report for the first half of 2017 by following the hotlink at left or in the image below.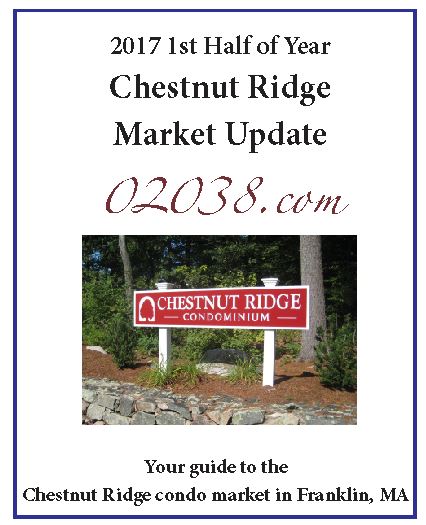 Learn more about Chestnut Ridge
Follow the hotlink to learn more about the Chestnut Ridge Condos in Franklin, MA. This prime condo community has beautiful common areas, including an in ground pool. Chestnut Ridge enjoys a highly convenient location in the Town of Franklin, Massachusetts near shopping, services and I-495.
Contact Warren Reynolds for answers to all of your questions about living at Chestnut Ridge!
Copyright ©2017 02038.com