Chestnut Ridge is a townhouse condominium community in the Town of Franklin, MA.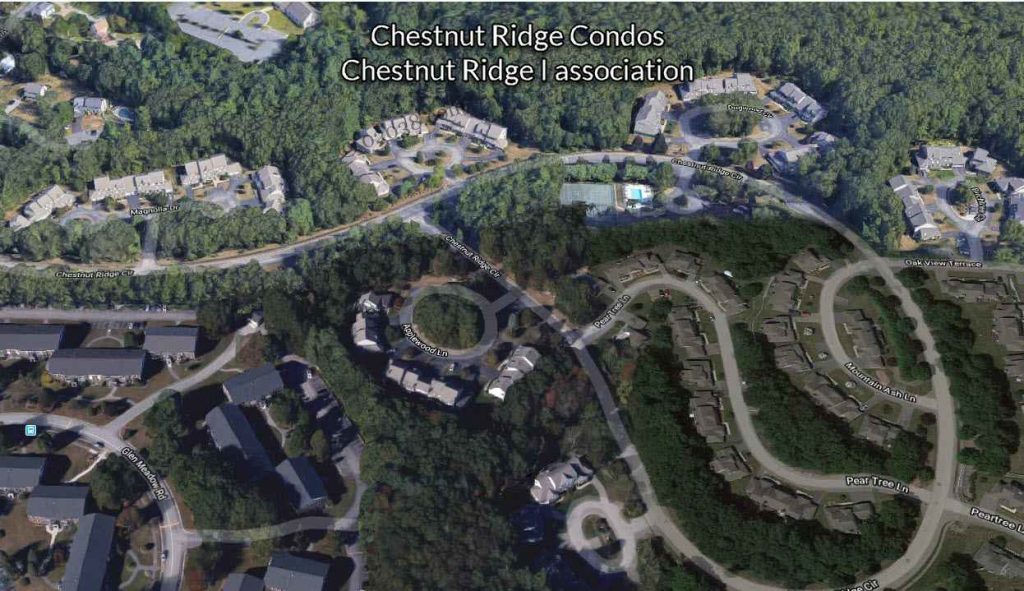 Built in two phases, Chestnut Ridge has over 130 homes. Phase I of the Chestnut Ridge Condominiums (Chestnut Ridge I) has 56 townhomes and was built between 1986 and 1990.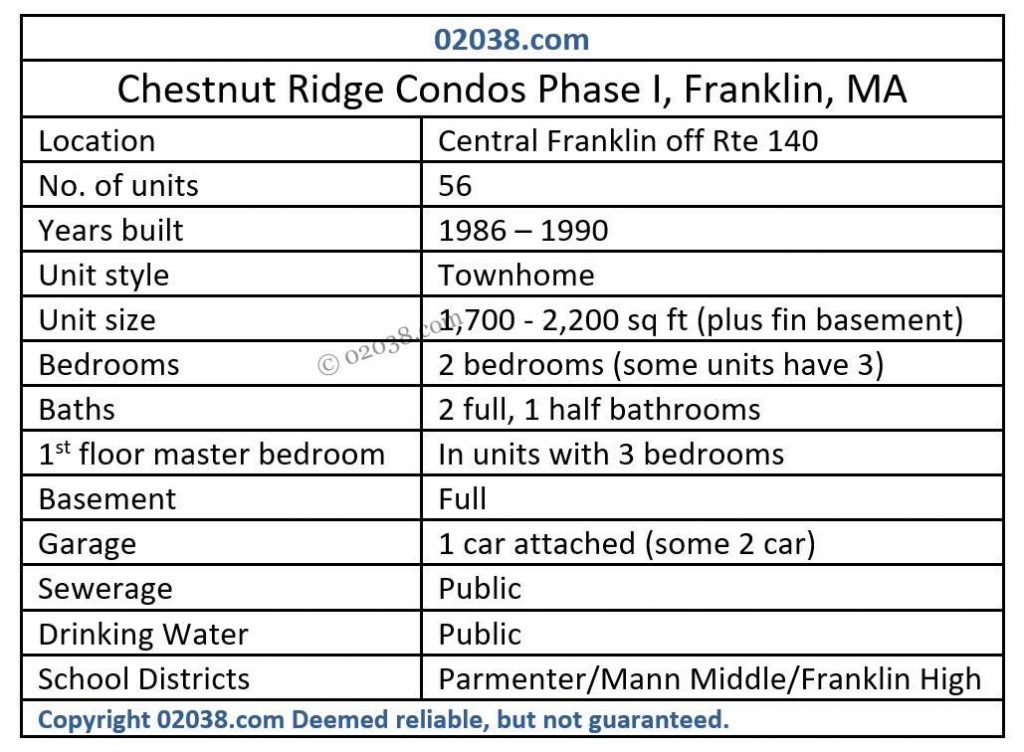 Townhomes at Chestnut Ridge I range in size between 1,700 and 2,200 sq ft living area (exclusive of finished basement space). Most have 2 bedrooms and 2.5 baths. Some have 3bedrooms; these homes have first floor master bedrooms. All homes in Chestnut Ridge I have vinyl siding with stone veneer facades, gas heat, fireplace, basements, and at least one car garages.
Video of Phase I
Above is a video on Chestnut Ridge I in Franklin, Massachusetts
Cul-de-sacs enhance privacy
Many of the homes in Chestnut Ridge I are clustered around cul-de-sacs. This reduces drive-by traffic noise and fosters a sense of peacefulness and privacy. Magnolia Drive, Dogwood Circle, Applewood Lane, and Cherrywood Lane are some of the street names used for these cul-de-sacs.
Another important benefit offered by Chestnut Ridge I is fact that homes there are open to all age groups; Chestnut Ridge I is not restricted to buyers age 55+.  Follow the hotlink to learn about Phase II of Chestnut Ridge.  Contact Warren to get inside any condo for sale in Franklin; he knows the Franklin condo market very well!
Copyright ©02038.com