A $1.8 million sidewalk repair and installation project benefiting Pleasant and Chestnut Streets in Franklin, MA is nearing completion.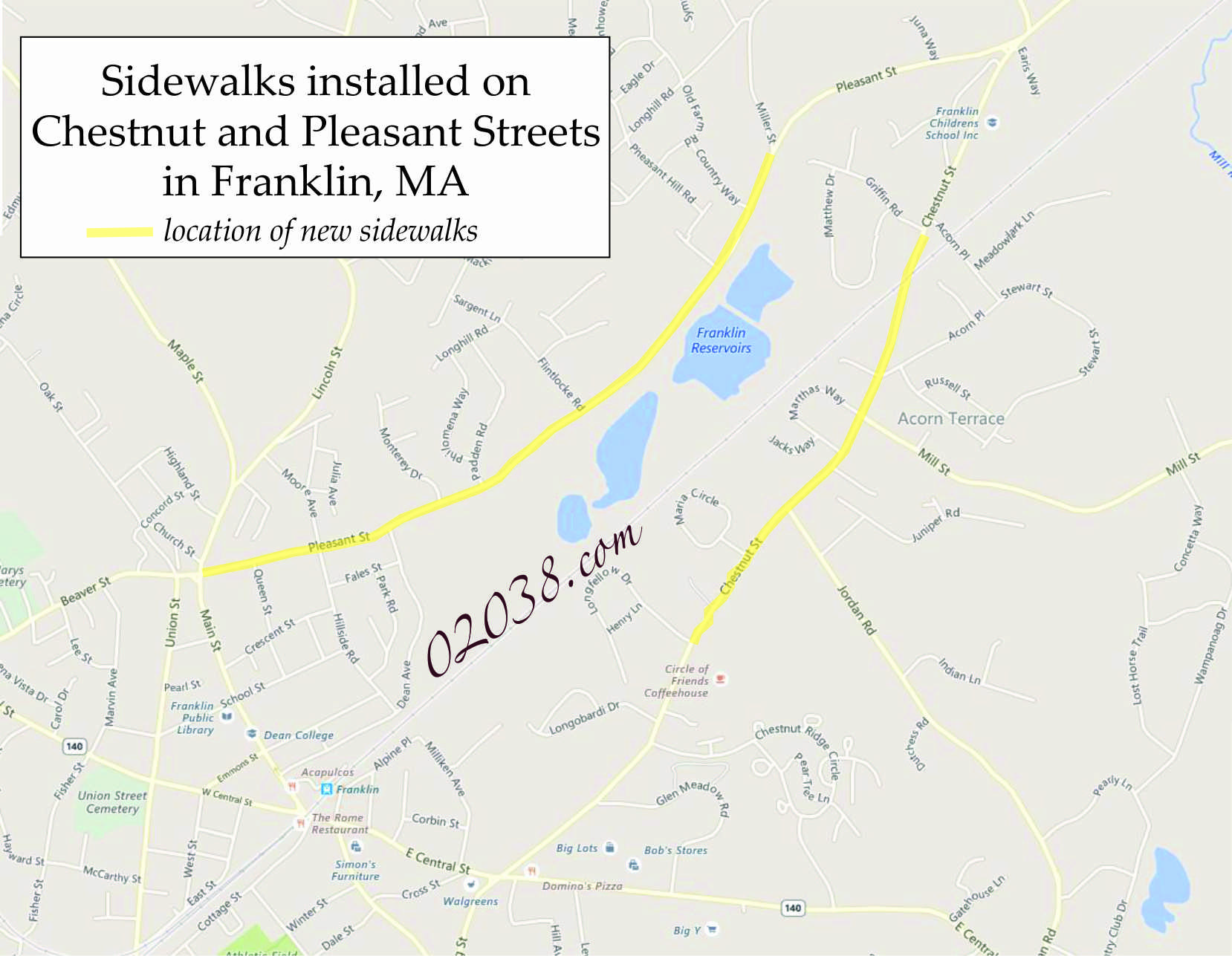 Most of Pleasant Street has received new sidewalks; that portion of the project is now complete.
While much of the planned installation on Chestnut Street has been done, the recent onset of cold weather may delay completion of the sidewalk work on that road until the spring of 2017.
Sidewalks increase pedestrian safety, may deter speeding
Both Pleasant and Chestnuts Streets are major thoroughfares in Franklin, Massachusetts and both sorely needed sidewalks.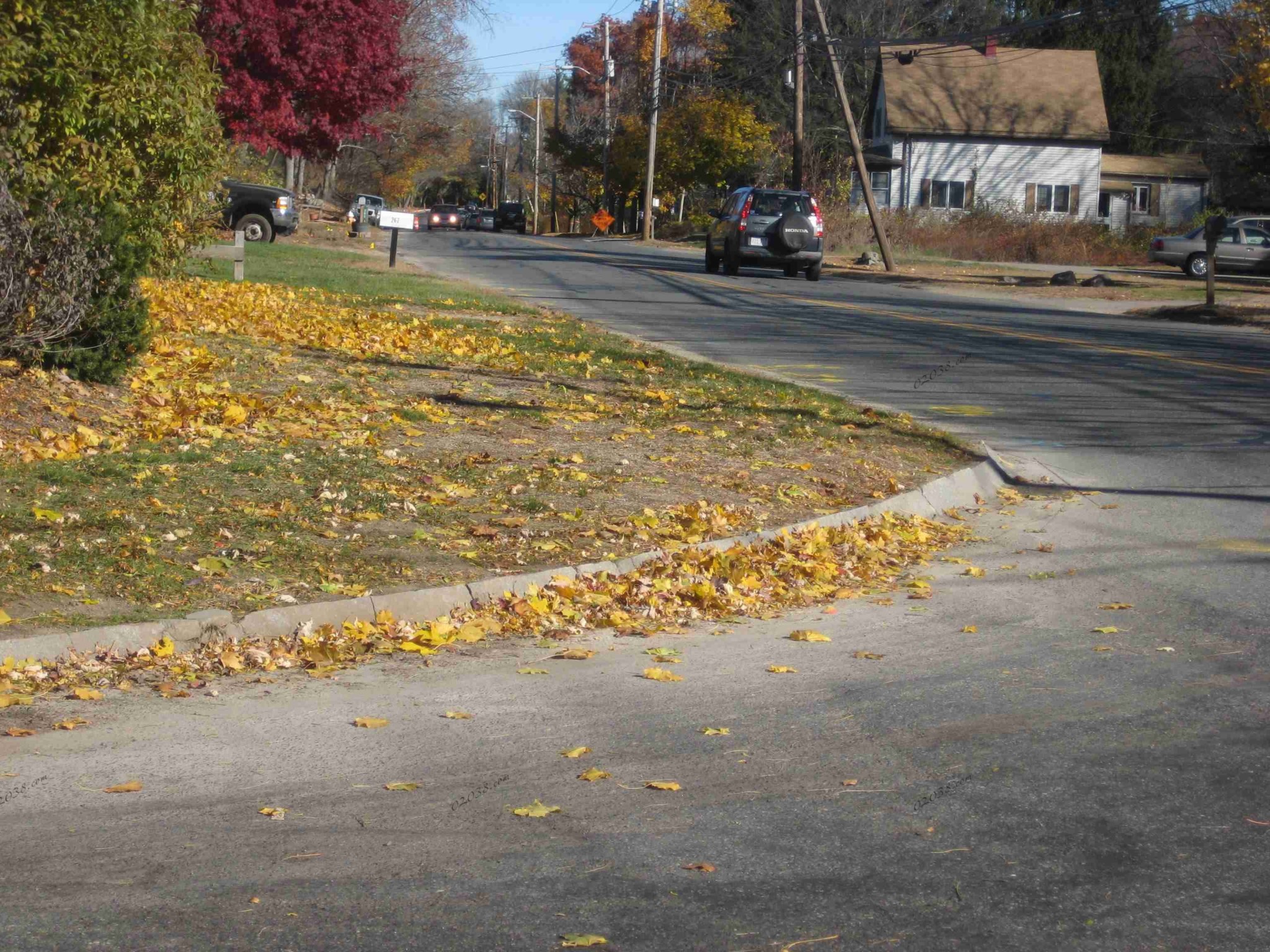 While each street had a very limited amount of sidewalks already in place, long stretches of Chestnut and Pleasant previously lacked any sidewalks.  The dearth of sidewalks put pedestrians on these busy streets at risk and encouraged drivers to travel a high rates of speed.  Town officials have been said that they expect that the new sidewalks help discourage speeding while enhancing the safety of walkers and joggers.
Crosswalk for DelCarte property
Included in the sidewalk project was a crosswalk with light across Pleasant Street at the DelCarte Recreation and Conservation Area.
This will help area residents walk to DelCarte.  If you don't know the DelCarte recreation area, it's well worth a visit!  There are walking trails affording pretty views of ponds and wildlife . . .
. . . and the fishing is a lot of fun for young anglers!
Sidewalk construction work creates busy scene
All the construction on Chestnut and Pleasant Streets made for some minor traffic delays and provided quite some interesting views of busy workers and construction equipment over the summer and fall of 2016:
It's good to see Franklin putting money into capital upgrades!  Franklin also is in the midst of an expansion of its Senior Center and undertaking major upgrades to the historic Franklin Town Library.
Copyright ©2016 02038.com