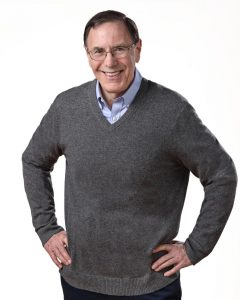 Franklin broker and attorney-at-law Warren Reynolds helps clients buy and sell homes in the Greater I-495 region of Massachusetts. Clients benefit from his powerful blend of legal expertise and advanced brokerage skills. Warren is someone you can trust! He will take care of everything for you so you don't have to become a home sale expert! You'll enjoy a great sense of comfort and control with Warren at the helm of your transaction. Contact Warren for top notch marketing, in-depth market knowledge, untouchable integrity, steadfast loyalty, and superb follow through!
Learn More About Warren
Explore Franklin
Newest Listings in Franklin!
Lead Attorney, TRC Relocation
I wish you were the listing agent for all of TRC's properties!! You were great to work with . . . extremely knowledgeable and very proactive! We greatly appreciate your help getting the Title 5 report corrected. Regarding corporate transferees Mike and Meredith Crouse, home sellers in Franklin, MA.
Home Seller, Franklin, MA
We highly recommend Warren for any real estate transaction, whether buying or selling. He was the right Realtor for the job of selling our home. Warren was professional, on time, well organized, and quite knowledgeable on the market and the true value of our condo. Warren is a very good sales person and his handling all the details for us made for less stress and an easy sale for us.
Home Buyer, Franklin, MA
It was great working with Warren Reynolds throughout the entire home buying process. Out of nearly half a dozen agents that I worked with throughout my home search, Warren was by far the best: highly professional, friendly and helpful.
This home is going to be a great place for me to live in and for me to take the next step in my career. Thanks again, Warren!
Home Seller, Franklin, MA
If you want to sell your house, we strongly recommend Warren Reynolds since he is the best in this competitive market. We never knew Warren before interviewing him as one of three agents from different real estate companies. Warren, his strategy and experience were really impressive and unique. Therefore, we chose him as our Realtor. With Warren's help, we got a good offer after the first open house he held while we were on vacation. During the transition, Warren worked diligently and took good care of everything. He is a really responsible and experienced Realtor.
Home Buyer, Lunenburg, MA
Without doubt, Warren is the best in the business! When I relocated from South Carolina I knew I had the right agent the first time I spoke with Warren by phone. Warren listened to my family's wants, needs and concerns and responded almost immediately with the information I asked for. Warren is very knowledgeable in real estate including current market conditions, trends and the latest laws and regulations. In addition to his knowledge, experience and expertise, Warren is a very hard working, caring individual who really cares for his clients. I have no reservations recommending him.
Home Seller, Franklin, MA
We were privileged to have such a reliable, responsive and technologically savvy real estate agent in our corner. We first me Warren in 2008 when he was the listing agent of the home we bought. We were impressed then by his professionalism and vast knowledge. Several years later we hired Warren to be our listing agent when we were ready to sell and upgrade to a new home. He got our home under contract after the first open house. Warren then found us our dream home. Thank you, Warren, for all of your professionalism, hard work and devotion!.
Home Buyer, Franklin, MA
Warren is a good Realtor, but more important he is a great human being! We were very lucky to find him as our Realtor. He was very patient throughout the home search and took the time and due diligence to show us many homes. Warren helped us find the best lender and stayed in touch with us through the closing. Since we were first time buyers, he came over to our place after the closing to show us the many controls in the house. We are very happy to have found Warren!
Home Seller, Franklin, MA
We think you're a bit of a miracle worker (!) We had been trying to sell our house, both with another local agent and on our own. We never received even one offer. However, we received and accepted an offer within two weeks of listing with you. Your knowledge, support and encouragement were very much appreciated. Your confidence and continual reassurance made the process less taxing than it would have been with another agent.
Home Seller, Franklin, MA
Warren truly went above and beyond the duties of a Realtor; in fact I often felt I was his only client. Not true, but a reflection of his work ethic. Warren is professional, organized, hard-working, honest, patient, and encouraging. If given the opportunity to work with him again, I would not hesitate to do so. He is a true asset to his profession and I cannot begin to fully express my gratitude for all he has done for me.