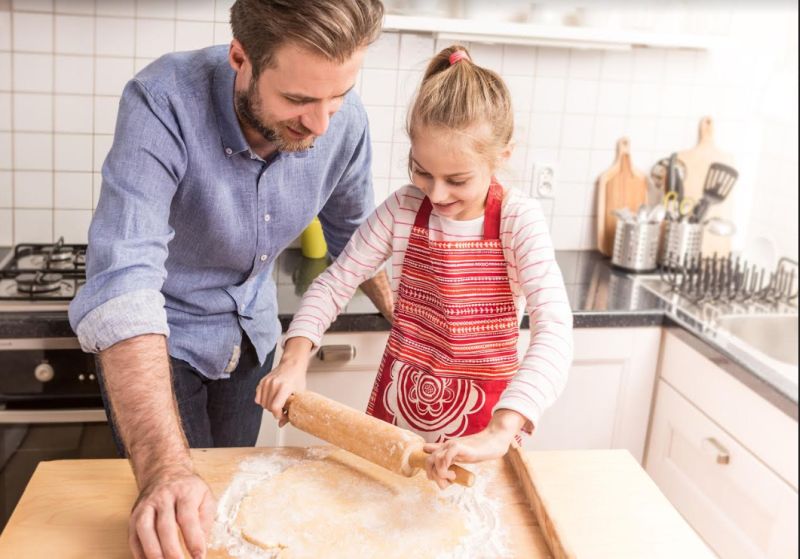 Help for home sellers
When you sell your home, you're starting a brand new chapter in your life. There's a lot of emotions, decisions and, frankly, money in play. You'll feel more confident about what's ahead when you have an experienced,highly skilled agent like Warren Reynolds on your side. Warren knows how to get you the best price and sale terms for your home, while giving you a sense of security and control through every stage of the sale!
Home sellers rave about Warren Reynolds
But don't take his word for it.
"Warren Reynolds is a truly outstanding realtor. I first got to know him buying my condo in Franklin three years ago and when it came time to sell, he was the first person I called. Warren combines immense local knowledge, a highly ethical approach, speedy communications and a commitment to his clients with sage advice about how to get on top of trends in the regional property market. Highly recommend!" EMC

"Warren Reynolds was our Realtor who helped us sell our existing home and buy a new one. The entire process was well supported by Warren throughout the entire process. His attention to detail and follow up were commendable. We sold our home in three weeks.  Aggressive marketing on Warren's part led to many, many showings. It was through these efforts that attracted our buyer to eventually purchase our home. My wife and I would highly recommend Warren to anyone selling or buying a new residence. His knowledge of the market and his attention to detail make him stand out above the other realtors that we have met." KH

"It gives us great pleasure to recommend the professional services of Warren Reynolds. The recent sale of our Franklin, Massachusetts home presented numerous challenges . . . Throughout the process of marketing and selling our home, Warren was extremely attentive to detail, proactive in his sales efforts, articulate and helpful in explaining his recommended marketing strategies and, perhaps most important, always --always --available, either personally or over the phone. While selling a home is never easy, either psychologically or procedurally, our experience with Warren Reynolds made it clear how crucial an attentive and experienced realtor is to the selling process. We're very glad we found him and are extremely grateful for his professionalism and expertise." SHS

"Thanks a ton for everything you've done !!!!! I'm so happy to see that everything went so well as planned with the sale of my home. You are so honest, hardworking, and very professional with a great attitude. You have so much of experience under your belt that you could guide anybody. You also set expectations so correctly that we knew exactly how the whole thing would work out. " MR

"Mr. Warren Reynolds acted as our real estate agent and was very professional about the whole matter at hand. Warren was very thorough throughout the whole process of the selling of the house. We felt very comfortable working with Mr. Reynolds, as he was quite skilled with the amount of knowledge he brought to the table. Warren has stayed with us through the whole process right up until the very end and my family thanks him greatly. I highly recommend Mr. Reynolds." SD

"The purpose of this letter is to highly recommend Warren Reynolds as a selling agent. My wife and I had what we considered to be unrealistic timing issues. We needed to sell our house and close on our new house within four weeks of our first meeting with Warren, To be honest, I didn't think we would be able to do it. We owned a beautiful antique colonial and we knew that it would take a special person to buy a house that had the quirks and charm that our house had.  After our first meeting with Warren, we had the utmost confidence that our house would sell. His professionalism was unmatched by any other realtor that we spoke with. He was always very accessible and returned our phone calls promptly. We never felt like we were a burden to him and he was always reassuring. I honestly believe we would not have sold our house and been able to move into our new home without his help." PW

"I would like to express my appreciation for all the help and hard work Warren Reynolds provided to ensure the sale of my home in Franklin. As the seller of an "antique" home, I appreciated Warren's interest and knowledge of antique homes so that the house could be marketed to the "right" buyer. Additionally, Warren was always available to respond to any questions or concerns I may have had and always returned my phone calls in a prompt and professional manner. Also, the great service Warren provided did not end with the actual sale of my home, Warren continued to handle the "small" details, i.e. the home inspection, water meter reading, etc, right up until the actual closing date. In closing, I would like to say that Warren was a pleasure to work with and highly recommend him." JS

"Warren Reynolds acted as my real estate agent during the recent sale of my home.  Mr. Reynolds was extremely professional and pleasant during the entire sale process. He proactively kept me posted along each phase of the transaction and demonstrated great initiative when obstacles arose. He made the process as stress free as possible. I would highly recommend Mr. Reynolds to anyone looking to purchase or sell their home." DP

"My wife and I recently sold our home in Franklin and bought one in Wrentham. Our agent for both transactions was Warren Reynolds, and his willingness to exceed normal demands to make the transactions work and work conveniently deserves commendation. We looked last year - using another agent -and were not satisfied with the process, so it was with some trepidation that we started the process again this summer. Warren was a welcome change from our earlier agent. He is well informed and greatly helpful in all matters.  His patience and calm were welcome, and he kept us going when our patience and strength were flagging.  It is nice to know that there are some good people out there when we need help. Warren is one of the best!" JM

"I listed my condominium with Warren Reynolds because he had successfully and quickly previously sold two units in my development. I was moving because of a company relocation, and would be working out-of-state while the house was on the market. I needed a broker that would "handle it all". I am pleased to say that Warren lived up to every expectation and then some. Warren handled every detail, and kept me informed on how the showings were going. He also managed to keep me calm and positive about the process.  The excellent service did not stop after an offer was accepted. Warren continued to handle all inspections and small details, right up to the closing date.  I made the right choice when I selected Warren Reynolds as the listing agent on my townhouse. He had an excellent understanding of the market and ensured that the marketing and sale of my townhouse was a smooth and positive experience." BK

"I wanted to take this opportunity to thank you for the outstanding work you have done in selling my home. I am extremely impressed with how easy you made this process for my wife and I, by handling every detail in a timely and professional manner. I also appreciate your help and advice during the negotiation phase and am very pleased with the final selling price. Your persistence and hard work is directly responsible for this. Initially we chose you among all the brokers we interviewed because you were the only one that committed to preparing the home, ads, photo shoot and hosting the open house by the date I wanted. You did a great job!!" SP

"I chose to list my property with you based on your most professional and accurate market analysis. It was a good choice. I very much appreciate your keeping in touch via e-mail while I was away during the time the townhouse was on the market. Thank you for selling my place quickly and taking care of all the necessary preparations for the sale. You always returned my calls promptly, answered any questions patiently, and made good suggestions to ease the whole process of relocating. It was a pleasure working with you and I will highly recommend you" BO

"My wife & I decided to sell our home and wanted a trusted professional to handle the sale. We heard about Warren and the success he'd had in attracting qualified buyers, managing the selling process and closing real estate transactions.  We decided to approach him, We engaged him as our selling broker and could see from the start that he was a true professional. Warren did not wait for us to call him with questions, he anticipated them and provided us with the answers. He did not soften when the market appeared to be softening, and recommend that we lower our asking price. Instead, he asked us to hang on, continue to show our home, knowing our price was fair and attainable.  Thanks to Warren, we were able to find the right buyers and achieve our selling goals." LPM

"I'm writing this letter to highly refer you to any future sellers.  We never thought that we would have a solid buyer within just 2 weeks of going on the market. We credit you for your professionalism in showing our property.  From start to finish you helped us every step of the way with advice, experience, and a helping hand whenever needed. We greatly appreciate all the hard work that you have done for us." MR

"This letter is written to recognize and recommend the outstanding service, professionalism, and most importantly, the expertise of Warren Reynolds as a real estate professional.   It is a pleasure working with Warren whose personal ability, attention to details and enthusiasm was able to put everyone at ease. Warren was always available to quickly respond to questions, whether in person, via phone, or e-mail not only from me but from, management company, other realtors, and potential buyers." SP

"Trying to sell a house can be somewhat stressful, and you did a great job keeping us informed of the market fluctuations, our "competition", and what we should expect as far to what prospective buyers are looking for. When all was said and done, everything you had forecasted came true. You did a great job as well in keeping us calm and positive.  You have no idea how much your professionalism and kindness meant to us both purchasing our new house and especially selling our old one." BM

"We have been most happy with the services of Warren Reynolds in the recent sale of our home.  Warren did an excellent comparative analysis of our home's value and the recommended listing price.  He was extremely conscientious in all aspects of the sale from market analysis to the offer to the final walk through.  Warren was respectful of our schedules and needs.  We also appreciated his attention to detail and the fact that he was always very responsive and very accessible by phone or email. " KG

"Please accept our gratitude for all your hard work and guidance in selling our house.  Your knowledge, support, and encouragement – from listing the house through closing – were very much appreciated.  We had been trying to sell our house with another local real estate agent and . . . we never received even one offer. However, we received and accepted an offer within two weeks of listing with you.  We know that your knowledge of the local real estate market, your recommendations for staging our house, and (finally) properly pricing the house are what led to the sale. Your confidence and continual reassurance made a nerve-wracking process less taxing than it would have been with another real estate agent. " MA

"Thanks to Warren, we were able to sell our home quickly and are now enjoying our new home by the ocean. Both of us are thankful we hired Warren.  Warren is an extremely hard worker and will always go the extra mile to take care of business and get the job done. Hire Warren as your real estate professional.  He will take care of you every step of the way and help you achieve your real estate goals.  It is a decision you will never regret!" FH
Property Marketing Proposal
Warren's three-part Property Marketing Proposal will show you
how to get the best price and sale terms for your home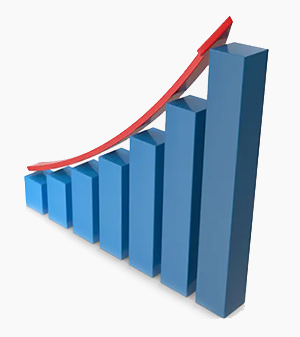 Home Value Report
Warren will uncover the nuances of your home and location and put them in content with the real estate market to give your home the best pricing options.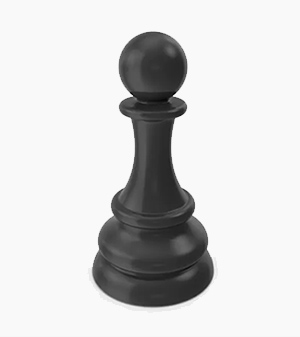 Strategic Marketing Plan
Warren will use his insider knowledge of the local housing inventory to devise a creative marketing plan that will give your home a strategic marketing advantage.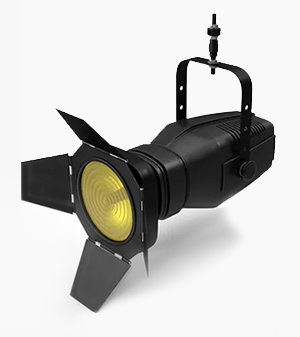 Staging & Showcasing
Warren will recommend ways yo prepare and stage your home to showcase its best features, so that it engages prospective buyers both online and in real life
It's Free - No Cost. No Obligation!
Proven Home Selling Advice
Additional Selling Blog Posts