The Franklin, MA real estate market turned in a fairly stable performance in January 2009.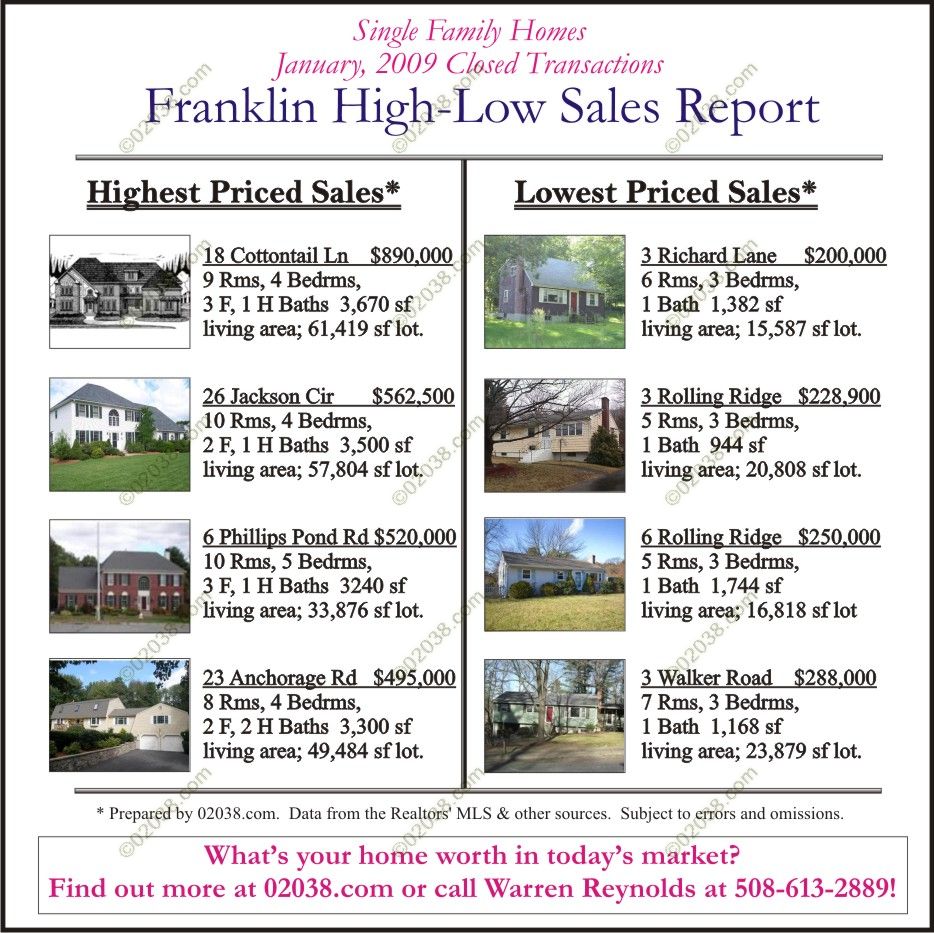 As you can see in the high-low sales report above, there were no great surprises in terms of selling prices.
The report covers single family home sales in Franklin, MA that went of record during the month of January 2009. 
These sales represent deals that went together during the last few months of 2008, months which were heavily impacted by economic turmoil across the United States and deep worries about financial markets around the world. 
For the lowest priced single family home sale for the month of January 2009 to be $200,000 speaks volumes about  the relative stability of real estate in Franklin, MA.  Home buyers continue to view Franklin, MA as a highly desirable community in which to live. 
3 Richard Lane was a very modest bank-owned home and needed a lot of upgrading both inside and out.
And it was good to see the high end of Franklin home sales to show such relative strength in January.  $890,000 is not shabby for the highest priced sale in town in the midst of an economic crisis!
No one knows what 2009 will bring for Massachusetts real estate, especially in such times of national economic uncertainty. 
So we'll have to wait and see how the real estate market unfolds in the coming year.  But the home sales that closed in the first month of 2009 are cautiously encouraging for all home owners in Franklin, MA.
Copyright ©2009 02038.com