If you're interested in buying a foreclosed home in Massachusetts and will live in the property as your principal residence, there is a new program that may help you.
Massachusetts recently announced modifications to the previously existing "SoftSecond" loan program which are aimed at encouraging low-and-moderate income buyers to purchase foreclosed homes in designated hard-hit areas of 39 Massachusetts communities.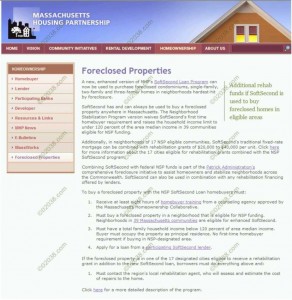 The modifications to the traditional SoftSecond loan program created an "Enhanced SoftSecond" program.
The key features of the Enhanced SoftSecond program include:
• Broadened loan eligibility. (You do not have to be a first time home buyer as is required under the traditional SoftSecond program.)
• Increased income ceilings. (Income limits under the Enhanced SoftSecond program were raised to up to 120% of the median income in each of the designated areas of the 39 communities covered.)
• Low down payment and no PMI. (As low as 3% down.)
• You must occupy the home as your principal residence. (Single family homes, condominium units, and multi-family properties with up to 3 units are eligible.
Foreclosed homes in designated areas of the following 39 Massachusetts communities are eligible for Enhanced SoftSecond purchase money mortgage loans: Attleboro, Barnstable, Billerica, Boston, Brockton, Chelsea, Chicopee, Dracut, Everett, Fall River, Falmouth, Framingham, Fitchburg, Haverhill, Holyoke, Lawrence, Leominster, Lowell, Lynn, Marlborough, Marshfield, Methuen, Milford, New Bedford, Peabody, Plymouth, Quincy, Randolph, Revere, Salem, Saugus, Somerville, Springfield, Stoughton, Taunton, Wareham, Weymouth, Worcester, and Yarmouth.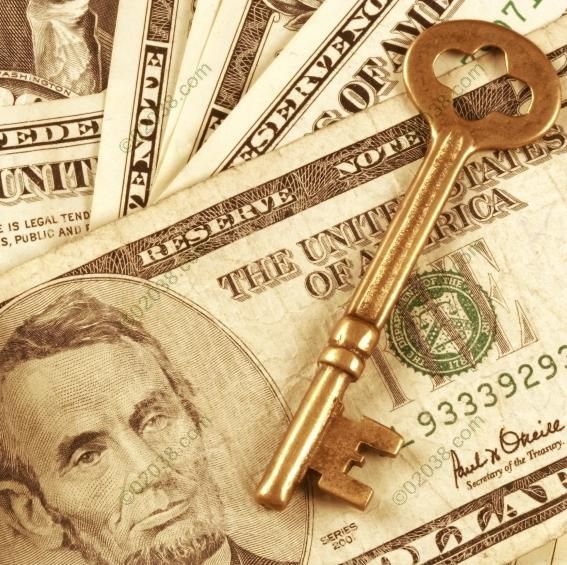 In an additional move aimed at encouraging the purchase of foreclosed homes in designated Massachusetts communities, the Enhanced Softsecond loan program has been further improved by giving Enhanced Softsecond borrowers access to property rehabilitation grant money via the Neighborhood Stabilization Program (NSP), a Federal program.
NSP grants will pay home buyers to renovate the foreclosed homes they purchase under the Enhanced SoftSecond program.
Grants are available if the foreclosed property is located in select areas of 17 Massachusetts communities: Boston, Brockton, Chelsea, Chicopee, Fall River, Fitchburg, Haverhill, Holyoke, Lawrence, Leominster, Lowell, Lynn, New Bedford, Revere, Somerville, Springfield and Worcester.
As much as $20,000 will be available for renovations of single-family homes and and up to $40,000 will be granted for renovations of two- and three-family homes.
Did you know that foreclosed homes are for sale on the MLS? Click here to see all homes for sale in select regions of Massachusetts!
Copyright ©2009 02038.com