"After weeks of negotiating the purchase (of a bank-owned home) . . . it turned out the bank didn't actually own the property, and had wrongfully foreclosed on the home."
This amazing quote is from an irate employee of an affordable housing organization trying to buy a foreclosed home. 
The man wasted weeks of time and effort dealing with the seemingly overworked and overwhelmed loss mitigation department of a major lender.  The department didn't even know the bank didn't have ownership rights to this home, one of the hundreds of foreclosed properties it was trying to sell!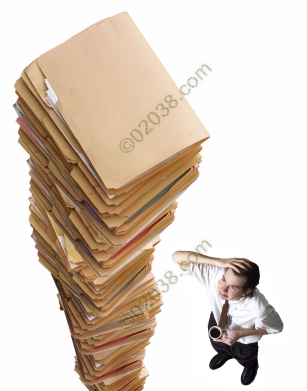 This cautionary story appears in the current edition of Banker and Tradesman, the respected Massachusetts real estate trade publication. 
It illustrates the nightmare of frustration and wasted time sometimes encountered by buyers seeking to buy REO (bank-owned) property.
Quoting again from the article:
"Lenders have been woefully unprepared to deal with the administration and listing of their properties; often, they aren't even aware that a property is theirs."
A look at the numbers helps explain why REO lenders are often so dysfunctional with the management and sale of foreclosed properties: there are approximately 5000 REO properties currently in Massachusetts, according to The Warren Group, publisher of Banker & Tradesman.  Of those, about 1,700 are being administered by US Bank and Deutsche Bank, the two largest servicers of REO properties in the state.
That's a lot of homes to handle!
When you add in the 1000s of short sales that are currently ongoing in MA, you can imagine how much potential there is for misunderstandings, delays and mistakes while trying to negotiate a transaction with the loss mitigation staff of a lender.
While there are good deals to be had with REO homes and short sales, just beware that many buyers are reporting frustrations and blown deals due to the inability of the lenders to cope with all the bad mortgage loans that keep landing on their doorsteps.
Copyright ©2009 02038.com