Many public libraries in Massachusetts sponsor museum pass programs.  These pass programs are a very valuable public benefit you should know about.  They allow users to inexpensively attend cultural and civic events that perhaps they would not have been able to experience otherwise.
The excellent museum program at the Franklin, MA Public Library gives you discounted admission to many museums and tourist destinations throughout eastern Massachusetts.  Click here to read a detailed explanation of the museum pass program at the Franklin Public Library.
Franklin's museum pass program recently enabled me to give my two young sons a very enjoyable and educational Saturday at the Museum of Science in Boston.
With the museum pass, my wife, 2 sons and I paid a total of $20 ($5 per person) for admission into the exhibition halls.  At $19 each for 2 adults and $16 each for 2 children, normal full price admission would have been $70.00.
Through Franklin's museum pass program we saved $50!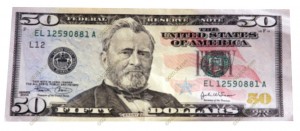 There was so much to see and explore at the Museum of Science, it was impossible to take in even a fraction of all the exhibits in one day.  And that excludes the special shows at the Mugar Omni Theater and the Hayden Planetarium.
I was impressed with the visitors in attendance that day: there were lots of parents and children who seemed sincerely engaged in the intellectual and physical experiences provided by the museum.
Here's just some of what we especially enjoyed:
Colossal Fossil: Triceratops Cliff
One of only four mostly complete Triceratops fossils in the world, this specimen is 23 feet long.  You get up close access and get to compare the real thing to a plastic cast life-size model such as are typically on display at other dinosaur museums. Quite a difference in detail!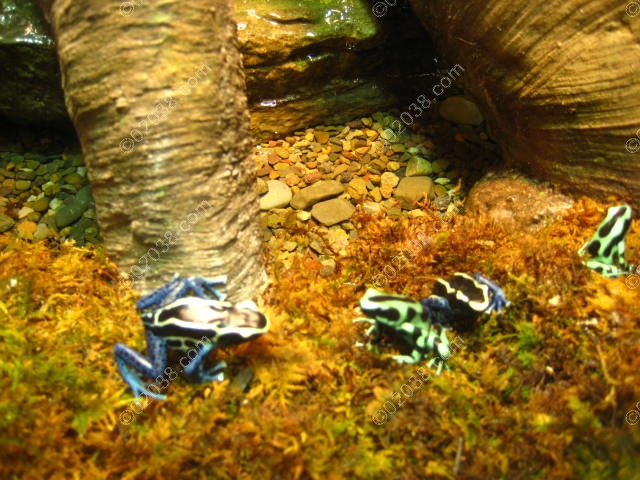 Frogs: A Chorus of Colors
The frog exhibit is housed in a very spacious hall and has many displays of living exotic frogs.  The poisonous frogs with their vibrant colors were a big hit with us!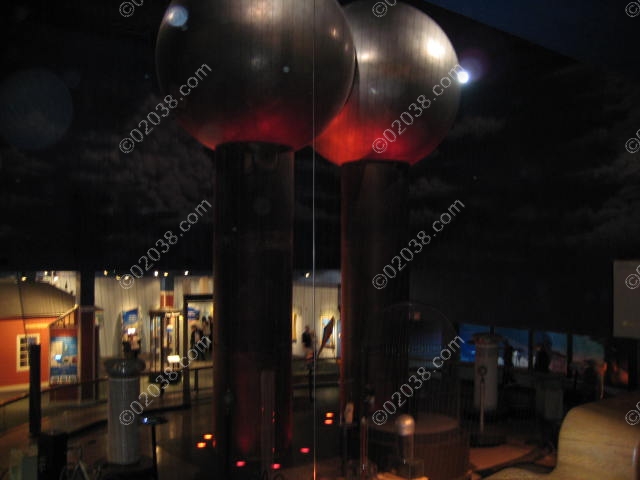 Van de Graaff Generator
Dr. Robert J. Van de Graaff was a professor at MIT and built this colossal device for X ray and atomic particle research.  I had a small hand-operated Van de Graff generator when I was 12 years old, so this huge one towering over our heads was special for me.
Check out the rest of the photos from my visit to the Museum of Science in the gallery below.
Copyright ©2009 02038.com