More Franklin, MA single family homes sold in May 2009 compared to the previous month.  This marked the third month in a row that sales of Franklin, MA houses rose from the seasonal low seen last February.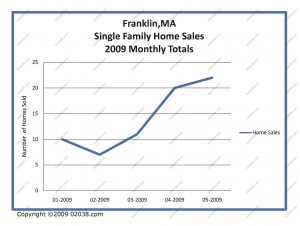 Although Franklin's home sale and pending sale totals for May 2009 were lower than the numbers for May 2008, May 2009's figures roughly equaled the sale and pending totals for May 2007.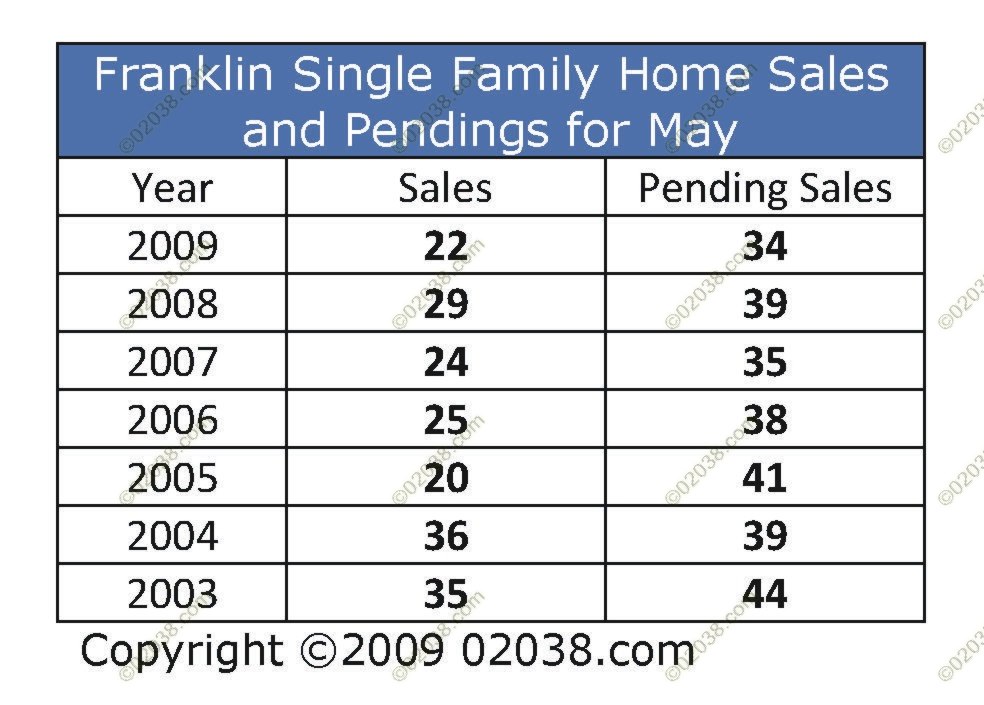 May's performance is especially heartening when viewed against the backdrop of the very difficult economic climate we have experienced over the past 9 months.  The fact the Franklin, Massachusetts home market has produced more home sales every month since February is consistent with the improving consumer confidence recently reported by the US Confidence Board.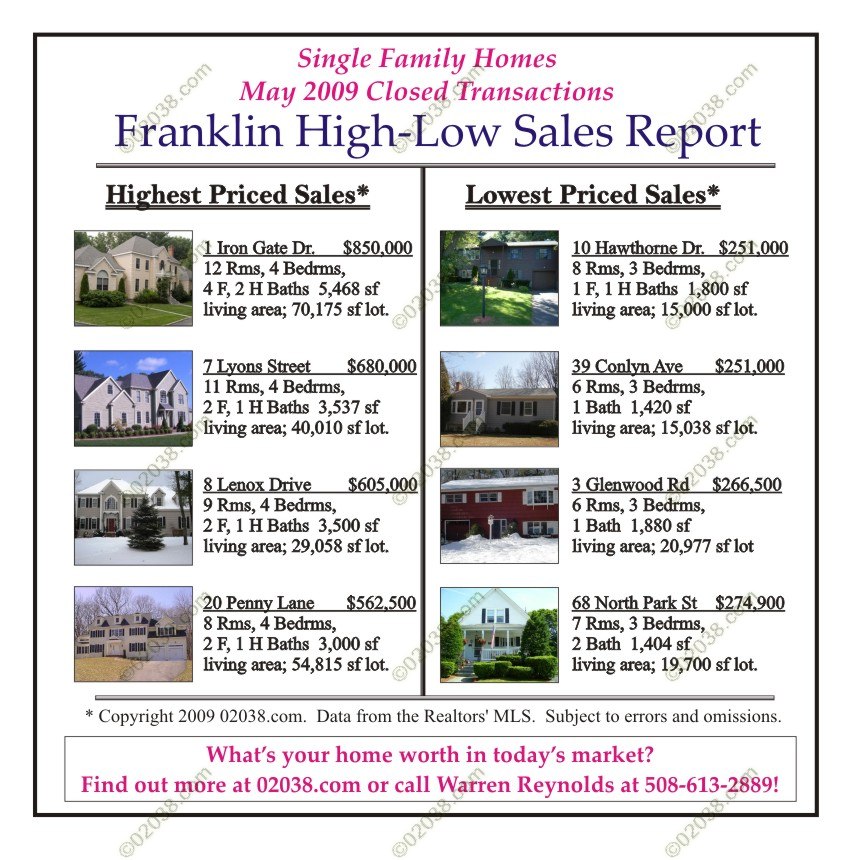 The durability of the real estate market in Franklin, Massachusetts was further demonstrated by the four highest single family home sales in Franklin for May 2009; of those sales, three exceeded $600,000 with the top sale price coming in at an impressive $850,000.
Even Franklin, MA house sales on the low end exhibited strength in May 2009.  The two lowest single family home sale prices in Franklin for the month were each above $250,000.
Low mortgage rates and the $8,000 first time home buyer tax credit are helping keep the local real estate market moving as we near the traditional end of the prime spring selling season.  Home sale figures for June will be carefully watched for more useful insights into the likely direction of the real estate market for the rest of the year.
Copyright ©2009 02038.com