The weather didn't fully cooperate Friday for the seventh annual Strawberry Festival in Franklin, MA, but the rain ended early enough to permit at least some of the event to be held outdoors in the downtown area.   Turnout seemed solid late in the day as the rain abated.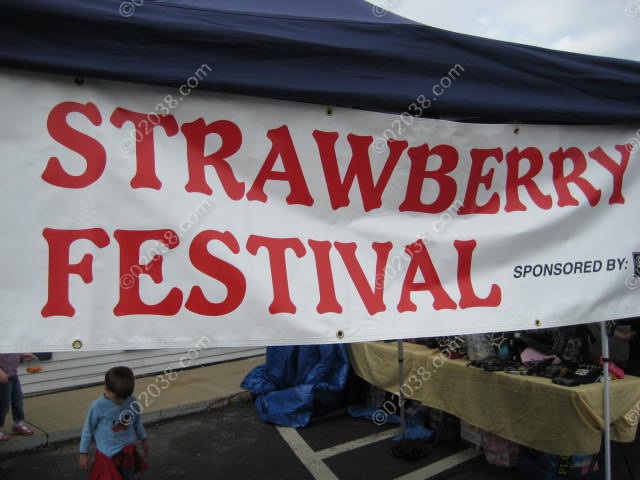 The strawberry shortcake was prepared by volunteers and served indoors at the Depot Plaza at 15 Main Street where several of the vendor booths were housed and some of the live music was enjoyed.  Other live music was offered at a downtown coffee shop.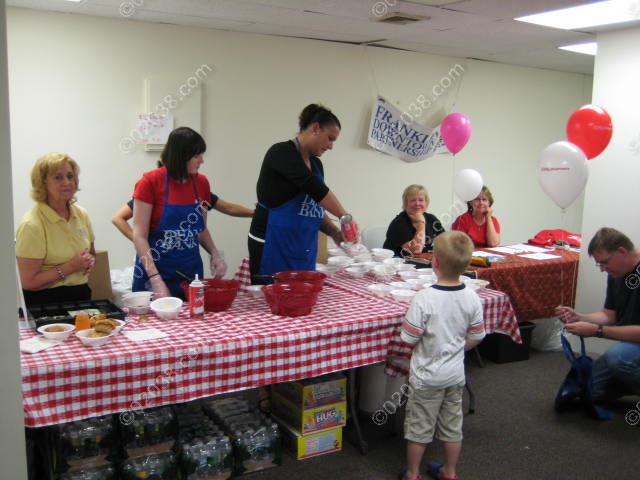 The rest of the vendor booths and festivities spilled out onto Main Street and adjacent open spaces.  There were balloons, hair coloring and face painting for the children.
The scheduled live musical entertainment included performances by the local group "Nothing to No One."
The Strawberry Festival is just one of the many annual celebrations, fairs and fun events conceived and presented by Franklin, MA's Downtown Partnership and supported by the generosity of many local businesses and civic organizations. 
Together, the Partnership and these civic boosters contribute greatly to the high quality of life offered by the Franklin, MA community.  They all deserve a sincere "Thank You!" and everyone's financial support!  The Partnership accepts financial donations to support its many pro-Franklin programs.
Copyright ©2009 02038.com