Home owners throughout Massachusetts received some very welcome news today from Standard and Poor's.   Boston metro area home prices rose 0.4% in April 2009 according to new figures in the S&P/Case-Shiller Home Price Index.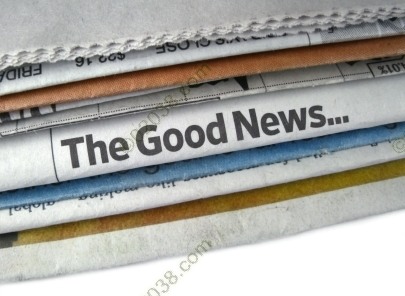 First Rise in 8 Months
April's home price rise breaks what was up until now an 8 month stretch of home price declines in the Boston area.  April's Index data is the most current available from Standard and Poor's. The S&P/Case-Shiller Home Price Index is published each month with a two month lag.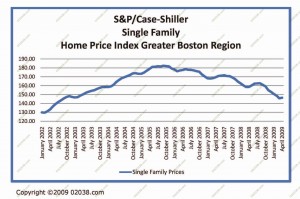 The upturn is consistent with improved consumer confidence on the national level and the markedly stronger home buyer activity noted by local real estate agents starting back in March 2009.
Home prices rose in April in several other metro markets reported on by Standard and Poor's.  Participating in the modest home price upturn were Washington DC,  Atlanta , Cleveland, Dallas and Seattle.  Home prices continued to decline in other US markets tracked by the Index.
Market Bottom?
April's home price increase in the Boston region may signify the bottom of the Massachusetts real estate market. 
Or it may prove to be a short-lived seasonal price bounce, similar to what happened in 2006, 2007 and 2008 where prices rose modestly for a few months early in the year only to fall back further as each year progressed.  (See the rises and falls in Boston home values over the past few years in the chart above). 
Time Will Tell
We'll need to see several more months of Boston home price performance in 2009 before we'll know if we are finally at the end of what has been the worst real estate market in MA since the severe New England real estate recession of 1989 – 1991.  But any price increase is very welcome news!
Copyright ©2009 02038.com