For the second month in a row, home prices rose in the greater Boston area according to figures released by Standard and Poor's.  The S&P/Case-Shiller Home Price Index for Boston increased 1.6% in May 2009, the Index's most recent reporting period.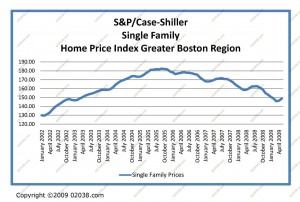 From the March's low reading of 145.83, the S&P/Case-Shiller Home Price Index for Boston has risen 2% (to 148.77 for May 2009).
This marks the first time single family homes in metro-Boston have enjoyed back-to-back monthly price gains since July 2008.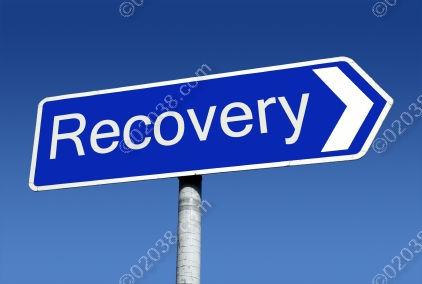 Today's welcome news about rising home values does adds to a recent spate of modestly upbeat reports about Massachusetts real estate:
1. The inventory of homes for sale in Massachusetts has declined throughout most of 2009; and
2. Select communities across eastern MA saw median sale price increases for the 1st half of 2009.
So there is reason for cautious optimism in the recent numbers. 
If you're thinking of buying a home or investment property in Massachusetts, you should be able to act with a justifiably increased sense of confidence in what the future may bear.
Just don't read too much into the recent good news.  We'll need to see stronger home price increases and many more months of continued inventory reduction before we can declare  the real estate recession over in Massachusetts.
Copyright ©2009 02038.com