Sometimes the ordinary and unremarkable give us cause to celebrate.  That paradox is evident in the June 2009 home sales results for Franklin, MA where the operative word suddenly has become . . . normal.
"Normal" epitomizes the common, the standard, and the typical – and when that applies to a real estate market in 2009, that's something extra to cheer about this Fourth of July!
June caps the 2009 spring home selling season in Massachusetts. 
Everything about home sales so far this year in Franklin, Massachusetts has ended up being so delightfully normal.
Home Sales Up
Home sale volume has risen each month since February (as it normally does every spring selling season).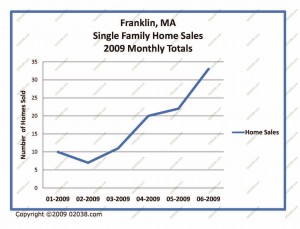 At 33 Franklin, MA homes sold for the month, June's production level is certainly respectable and even normal given the financial troubles that have plagued the US economy since last summer.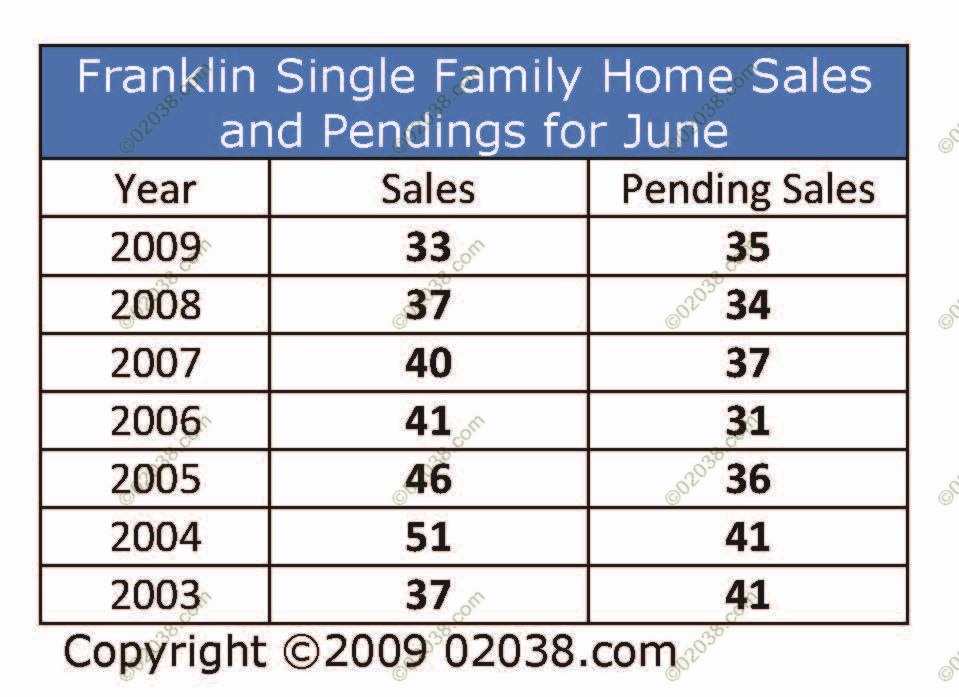 Note how for the first time since 2003, June's pending sales in 2009 (35) exceeded the number of closed sales (33) for the month.  This signals a potentially strong showing for Franklin, MA home sales later in the year.
Home Prices Solid
And the fact that the four highest-priced home sales in Franklin, MA for June were at $650,000 or higher speaks volumes about the overall appeal of Franklin, MA houses.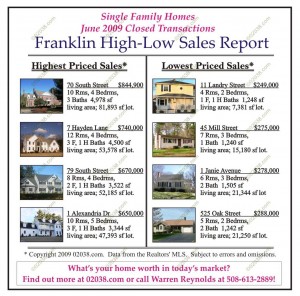 June's lowest-priced single family home sale coming in just shy of a quarter million dollars in Franklin isn't too shabby either!
Reason to Feel Encouraged
There's another reason to feel encouraged this July 4th: home prices in the Greater Boston area rose slightly in the most recent reporting period.
By recovering after a rocky start in 2009, home sales in Franklin, MA have given Franklin residents something extra to celebrate this month besides the Fourth of July – the return to a semblance of real estate normalcy!
Copyright ©2009 02038.com