The Union Street Cemetery is a seemingly overlooked jewel of Franklin MA's Downtown area.  Many people drive by this parcel of land at the corner of Union and West Central Streets in Franklin, Massachusetts on an almost daily basis and don't realize how extensive and beautiful it is.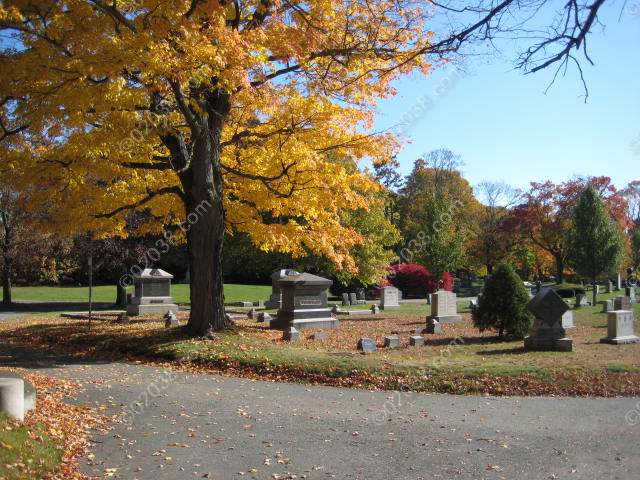 Visit well worth the time
You can easily spend a half an hour or more walking through the grounds, reading ancient grave makers and enjoying the peace and solitude that exists right in the heart of Franklin. A visit will be well worth your time.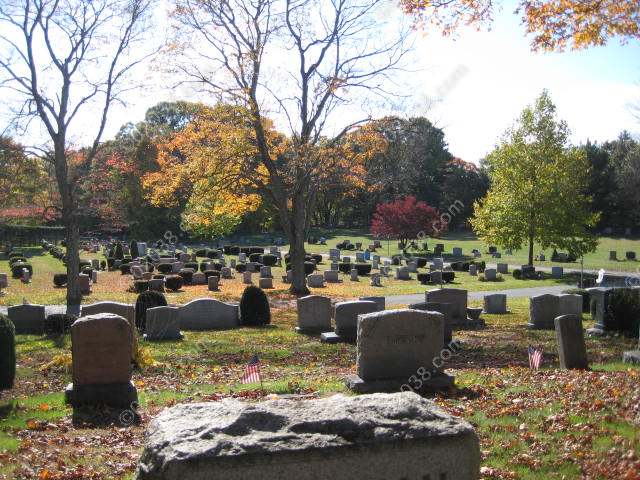 Famous Franklin families

Several important and influential Franklin families have plots in this cemetery, including:
Oliver Dean – founder of Dean College.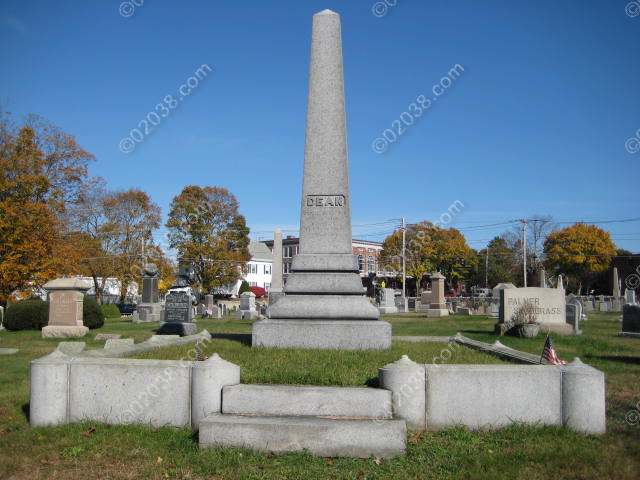 The Fletcher family– a wealthy family of Franklin whose descendants included Austin Barclay Fletcher, whose testamentary bequests helped found the Fletcher School of Law and Diplomacy.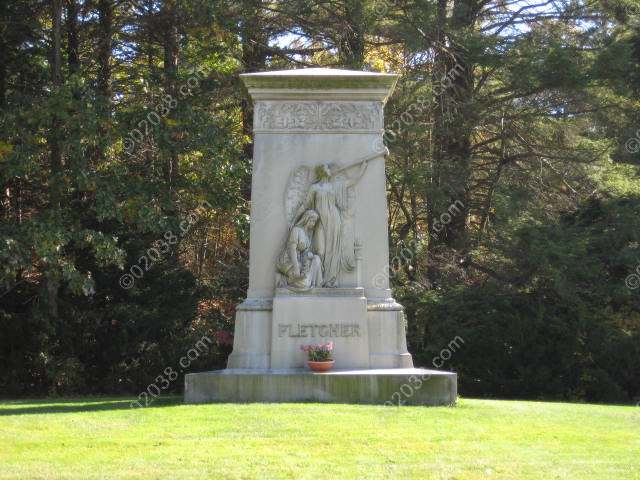 The Ray family – a very important family in Franklin's history.  Various Ray family members gave the funds to build the Franklin Public Library, the old central fire station (since torn down and replaced with a new structure), the Gazebo at the Town Commons and also left their homes to Dean College.  The impressive Ray Mansion serves as the admissions office at Dean.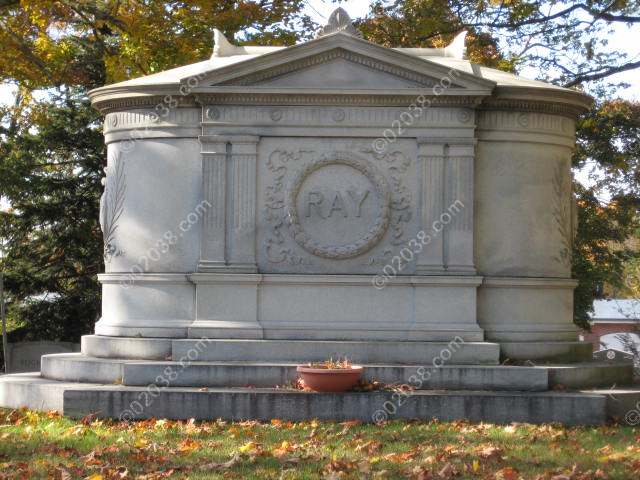 Poignant reminders of man's mortality
There are 100s of graves of less wealthy Franklin families at the Union Street Cemetery.  I didn't spend the time needed to find the oldest markers, but many grave stones date back to the early and mid 1800s.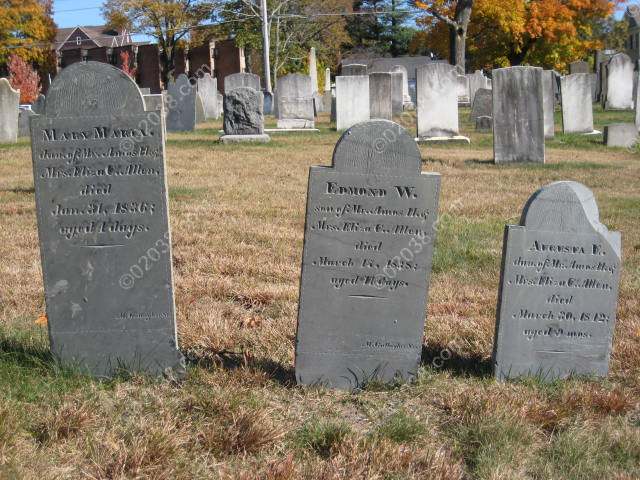 One poignant group of graves date from 1836 to 1842 and belong to three young children of the Allen family.  These children died at the tragically young ages of 9 months, 11 days and 1 day, respectively.  These graves certainly make one value the benefits of modern childhood medicine.

Copyright ©2009 02038.com