Home sales during November in Franklin, MA amply demonstrate the on-going recovery of the local housing market. 20 single family homes sold in November 2009, compared to only 16 sales in November 2008.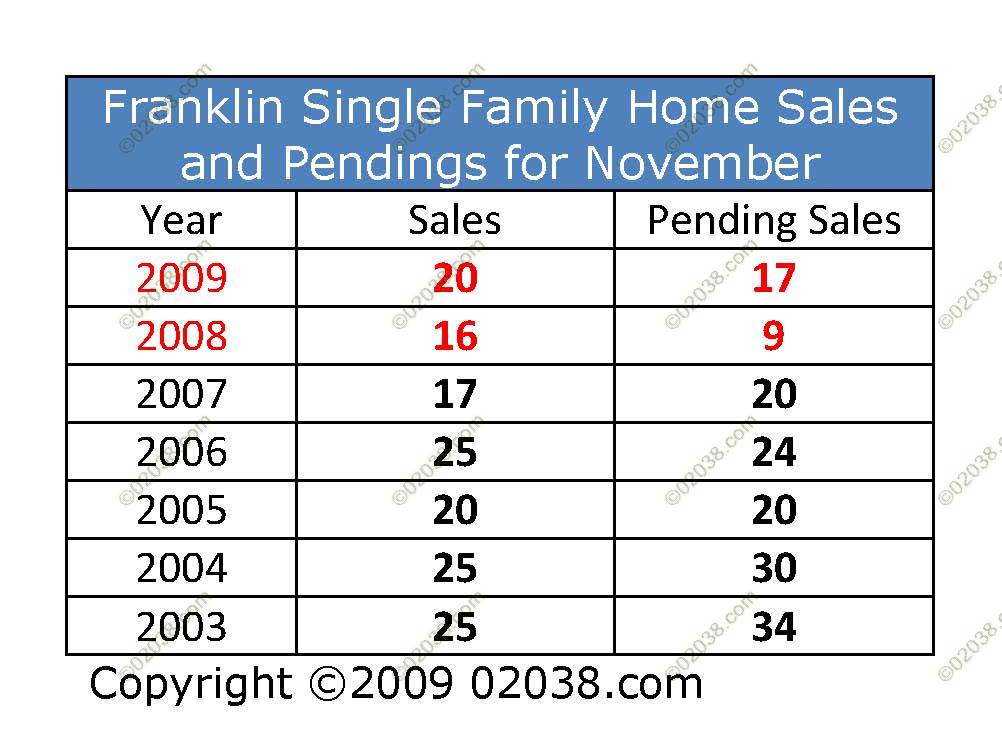 Pending home sale volume much improved 

The most striking confirmation of the improvement in market conditions this November comes with pending single family home sales (homes under agreement but not yet sold). 
16 Franklin single family homes went under agreement this November; quite a change for the better when weighed against the shockingly low 9 pending sales posted back in November 2008.
November's vigorous home sale activity in Franklin, MA reflects an improving local economy and stronger regional home buying activity.  
Highest and lowest priced Franklin sales for November
The highest-priced Franklin single family home sale in November 2009 was 38 Lenox Drive which sold for  $835,000.  This ranks as the 3rd highest single family home sale to date in Franklin for 2009.  It's significant that this sale came so late in the year, during a time when home sale prices typically reflect a late-fall slow down.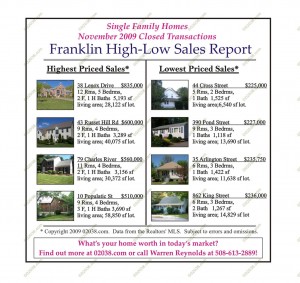 Lower-priced homes continued to sell well in Franklin in November, spurred by the $8,000 first time home buyers' tax credit.

Copyright ©2009 02038.com