Did you know that Franklin, MA used to have a street car line?  Or that Main Street in the downtown area was once home to a Stop & Shop grocery store?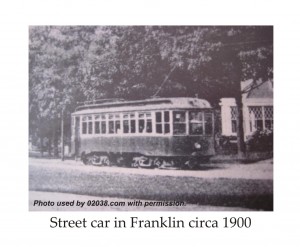 The above photo shows the old Franklin street car line in action in the early 1900s!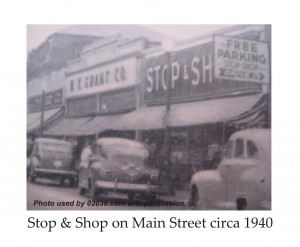 Above is the Stop & Shop on Main Street, Franklin, Massachusetts back around 1940.  The store is now an anchor tenant at a large shopping mall in Franklin near Exit 17 of Route 495. The mall is just part of the wonderful shopping available to Franklin residents. 
Vintage Franklin photos in new book
There are lots of Franklin facts and trivia interspersed amid a treasure trove of old photographs waiting for you in the charming new book Franklin Then and Now. 
Written by Franklin resident Alan R. Earls and published by Arcadia Publishing in 2009, Franklin Then and Now is a must-own for anyone interested in the history of Franklin, MA.  You can buy a copy directly from the publisher's website or at Amazon.com, Borders.com and other book retailers.
Photos give context for familiar Franklin places
And you may be shocked at how different Franklin was in years gone by – it is a very eye opening experience seeing photos of long-lost Franklin buildings and forgotten businesses in settings that you drive by nearly every day.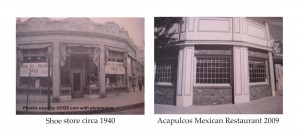 Lost buildings and the recently rural

Sadly, many of the photos in the book document the beautiful buildings in Franklin that have been lost to fire or demolition.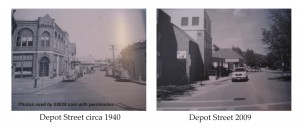 On the other hand you'll see some surprisingly recent photos of bucolic simplicity in Franklin where now there are strip malls and office buildings.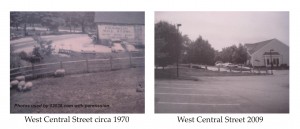 Click here to learn more about Franklin, Massachusetts and see quite a number of photos of Franklin taken by me over the years.
The importance of public schools in Franklin, MA
Franklin has an excellent public school system.
One thing that caught my eye in Franklin Then and Now was how large and substantial some of the old public school buildings were in Franklin.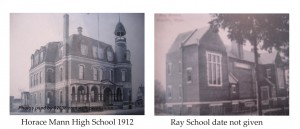 It is instructive that these structures were gifts to the town by prominent residents.
These gifts of school buildings indicate how highly valued public education has been in Franklin in generations past. 
This should give encouragement to those today who support maintaining adequate funding for a vigorous, top-performing Franklin public school system.

Copyright ©2010 02038.com