You'll need to get up early to grab one of the coveted parking spots at the Downtown Franklin MBTA train station in Franklin, Massachusetts.  But if you want to sleep in, just head to Franklin's Forge Park commuter rail station on Rte 495 to be assured of ample parking whatever train you take.
GPChaney recently asked 02038.com how quickly the two MBTA parking lots for the Franklin MBTA line to South Station fill up.
So I set out on a mission to find out and report back for everyone.
I chose two days for the test: one was a normal Monday workday with good weather; the other was a mid-week day with heavy rain.
Downtown rail station parking fills early
I staked out the Downtown Franklin, MA MBTA train station at 7 AM on the good weather day to see how the parking lot looked just before arrival of 7:07 AM train to Boston's South Station.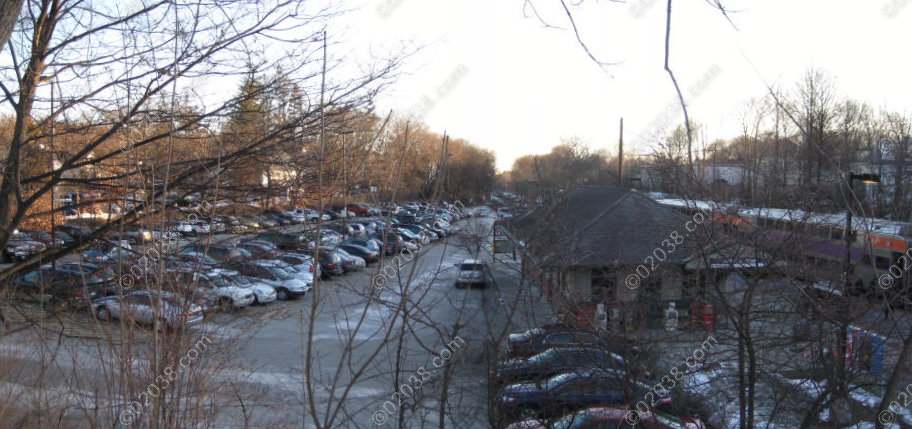 Cars streamed into the lot at 7 AM; there was a harried, rushed feel to the traffic flow.
The Downtown Franklin commuter rail station parking lot was already almost full at 7 AM.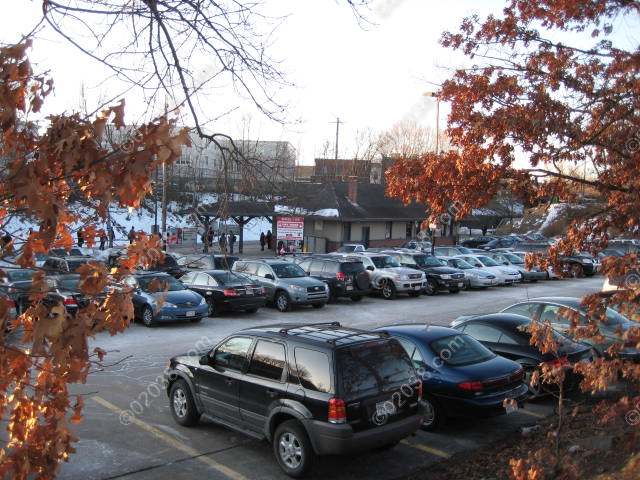 The few remaining spaces went quickly and many of the cars were dropping off passengers rather than looking for parking.
Get to Downtown station early
I arrived at the Downtown station a lot earlier on the second day of the test.  The weather was raw and stormy with a steady rain.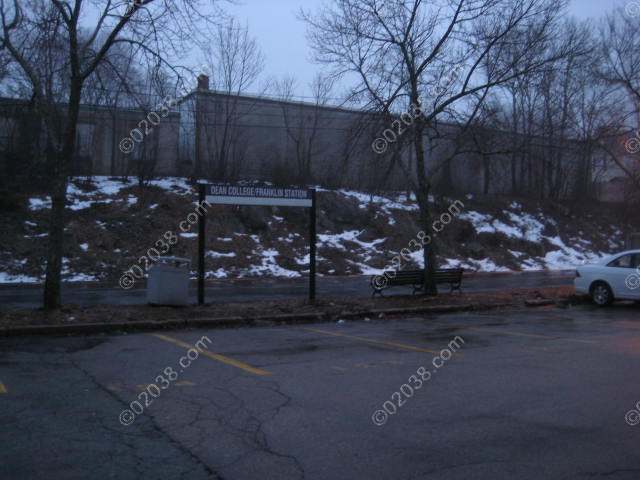 The parking situation was much easier.  There were plenty of parking spots when the 6:22 train arrived.
By 7 AM the Downtown lot nears capacity
Even the commuters catching the 6:42 AM train could find parking spots easily.
But as 7 AM neared, the parking situation tightened up, just as with the first day of the test.
The bottom line: if you want to be assured of parking at the Downtown Franklin MBTA, catch one of the earlier trains.
(Side note: Dolce Express has opened at Franklin's Downtown MBTA station.)
Forge Park lot has ample parking
The parking story is much different at Franklin, MA's Forge Park MBTA commuter train station.
Franklin, MA's  Forge Park parking lot was expanded about 8 years ago and there are plenty of available parking spaces.

On the first day of my test, commuters arriving for the 7:45 AM train had their pick of parking spaces.
I checked back just before 9 AM and again at 11 AM and found the same situation: many open parking spaces at Forge Park.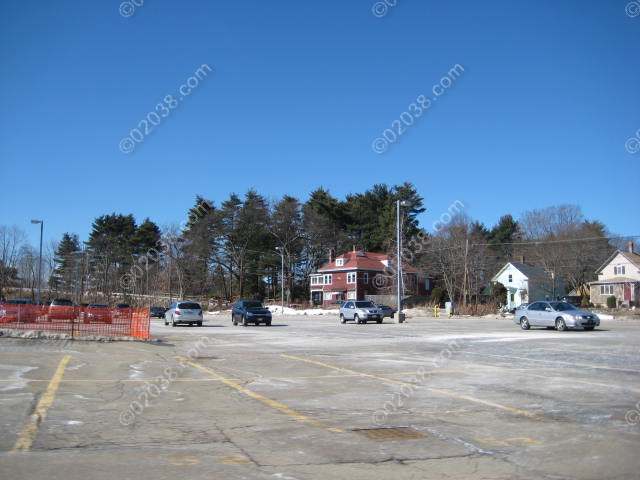 The results for the second day of the test at Franklin's Forge Park were identical.  There were many empty parking spaces.
People planning a day trip to Boston should be able to find plentiful parking at the Forge Park lot no matter what train they take.
Copyright ©2010 02038.com