The improving US economy and increased home affordability are convincing some analysts that the national real estate market will continue to recover in 2010 and beyond. 
End of Federal housing support a concern
This optimism about US real estate comes despite widespread concern about the scheduled end of two important Federal initiatives currently supporting the US housing market.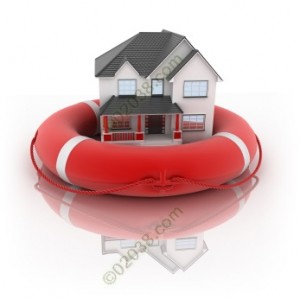 BusinessWeek.com recently published an article discounting worries about the coming expiration of the two Federal home buyer tax credits and the announced end of the Federal Reserve's massive $1.25 trillion purchase program bolstering the US mortgage-backed securities market.
Stronger economy and affordable homes reasons for confidence
The BusinessWeek article cites housing analysts who point to a brighter job outlook, low mortgage rates, and more affordable home prices across the nation as the main reasons for optimism about the outlook for housing. 
The article speculates that the US housing market may keep improving despite the April 30 wind-down of the home buyer tax credits and the end of the Fed's extraordinary purchases of mortgage-backed securities.

Quoting from the article:
"A growing number of economists believe that a pickup in employment this spring, cheap credit, and a glut of affordable homes will allow housing not only to withstand the removal of government help in 2010 but also to contribute to U.S. annual economic growth for the first time since 2006."
Worst over for housing because of jobs growth?
Citing improving employment figures in Massachusetts, the Boston Globe recently called the end of the recession in MA. 
The stronger local jobs market should greatly help real estate in Massachusetts.
The nationwide employment outlook is also improving, albeit at a much slower pace than in Massachusetts.
BusinessWeek cited a forecast by Morgan Stanley economist David Greenlaw calling for as many as 300,000 new U.S. jobs in March, the biggest monthly increase in four years.
The BusinessWeek.com article does detail continued risks of a national real estate "double dip" but concludes with the speculation that while the improving national job market "doesn't portend a robust (real estate) rebound, it suggests the worst may be over for housing."
Copyright ©2010 02038.com