Have you ever wanted to visit friends in Boston over a weekend or holiday and didn't want to park overnight in the city?  Because the parking lot at the MBTA's Forge Park commuter rail station in Franklin, MA routinely has many empty spaces, you'd think overnight parking would be allowed there. 
Empty spaces mean overnight parking OK?
"Azjrb" asked the following question to 02038.com about the MBTA's parking policy at the Forge Park commuter rail lot:
"Can I park my car overnight in the lot so that I can stay in Boston . . .?"
Nothing at the lot says you can't
Overnight parking at Forge Park would make sense.  You could use the commuter rail service from Franklin, Massachusetts to spend a night in Boston or perhaps take a short trip via South Station or Logan Airport and come back to your car in Franklin, MA.
The Forge Park MBTA train station's parking lot certainly has plenty of empty parking spaces.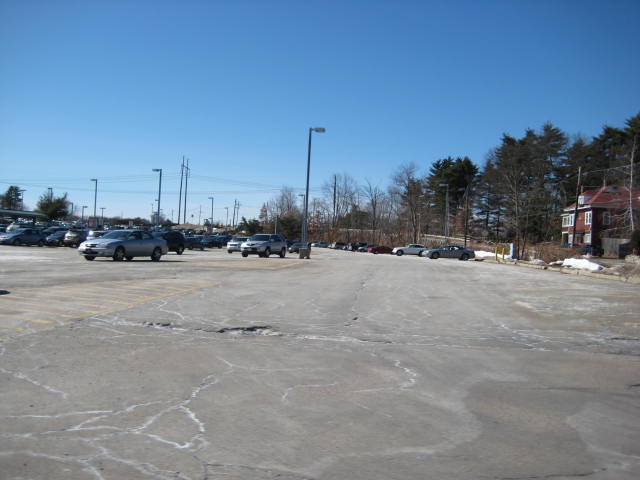 Nothing at the lot says you can't
 There's no mention of an overnight parking ban at the lot.  There are no signs and no information readily visible there concerning overnight parking rules.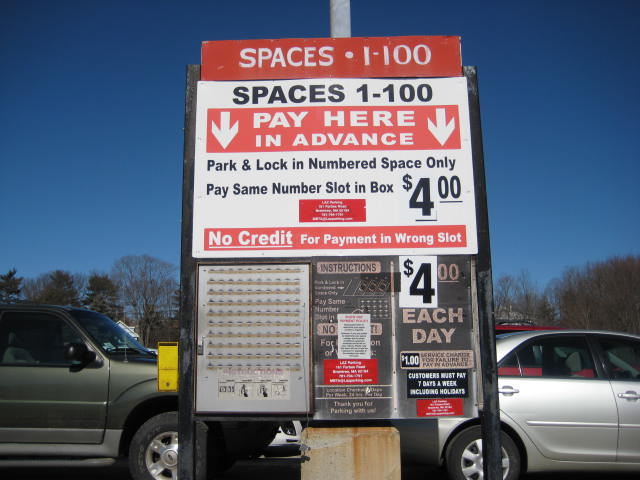 MBTA website says no overnight parking at Franklin MBTA lots
Unfortunately, as stated on the MBTA website there's no overnight parking allowed at Franklin's Forge Park train station or at Franklin's Downtown Station.
The MBTA allows over-night parking in only some of its facilities including: Braintree, Quincy Adams, Quincy Center, and Route 128 (Westwood)
 So if you live in the Franklin, Massachusetts area, you might want to do your overnight parking in the Westwood, Braintree, or Quincy MBTA stations.
Copyright ©2010 02038.com