Opening day for the boys' baseball and girls' softball leagues is an annual rite of spring in Franklin, Massachusetts.  The day's events involve literally 1,000s of Franklin residents.  These festivities speak volumes about the high quality of life offered by this Massachusetts community of approximately 32,000.
Family-focused event with terrific support
Here's a YouTube video on opening day events, including the parade and ending with opening day ceremonies for the Franklin Youth Baseball Organization.
.
Parade through town
The opening day youth baseball and girls' softball events kick off with an annual parade through the downtown area of Franklin, MA.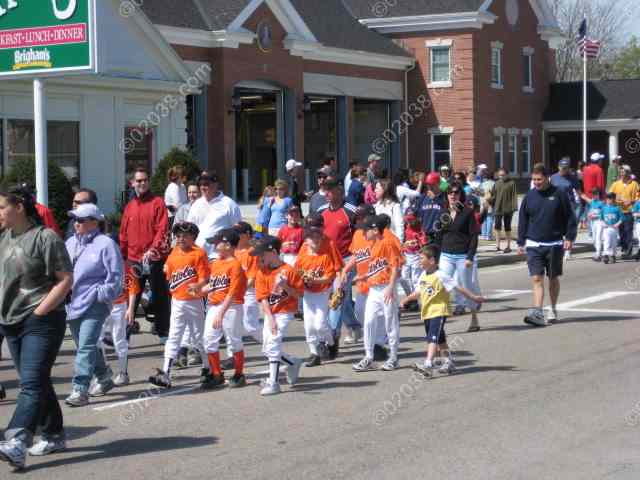 Kids in the Youth, Girls' and Pee Wee Leagues all participate.  If all players make the walk, that's nearly 2000 children in the parade!
Many parents, caregivers and siblings accompany the marchers.  Admiring onlookers line the streets.
It's a lively, colorful and very heartwarming event involving all ages in the Franklin, MA community.
Copyright ©2010 02038.com