New trash containers are being delivered in Franklin, MA this week.  It's all part of the new single-stream recycling and automated trash pick-up system set to debut soon in the Massachusetts town.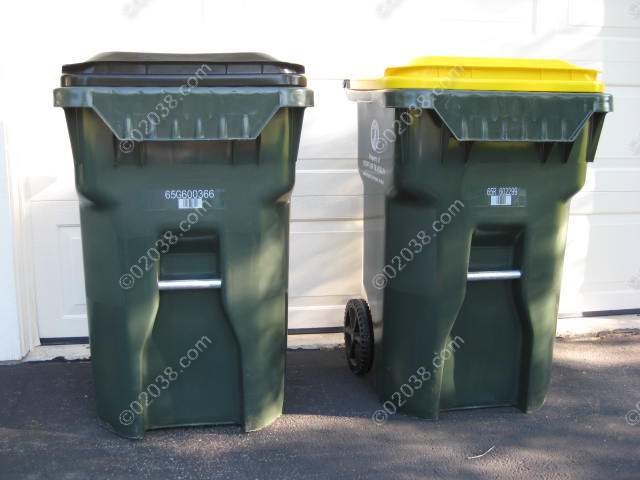 Click to learn about the new trash pick-up system.
Containers coming June 14 – June 21
Trucks came though my neighborhood today, dropping off the new containers at each house.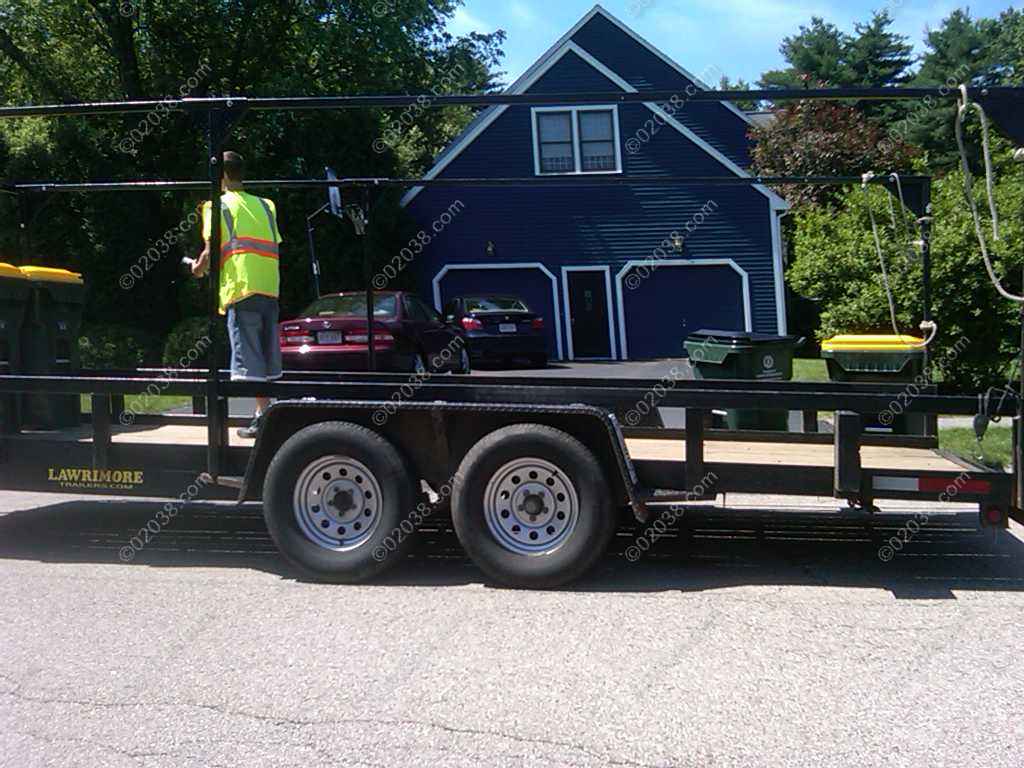 Deliveries will continue through the week of June 21, 2010. 
All "eligible" residences will get the containers.  So I assume many condos and multi-family homes in Franklin with private collection will not participate in the new system. 
Two containers – black top and yellow top
You get two identical containers. 
Each has a 65-gallon capacity.  No overflow items left outside the containers will be picked up; there are 33 gallon overflow bags for sale at the Franklin DPW.
One container is for trash and has a black top.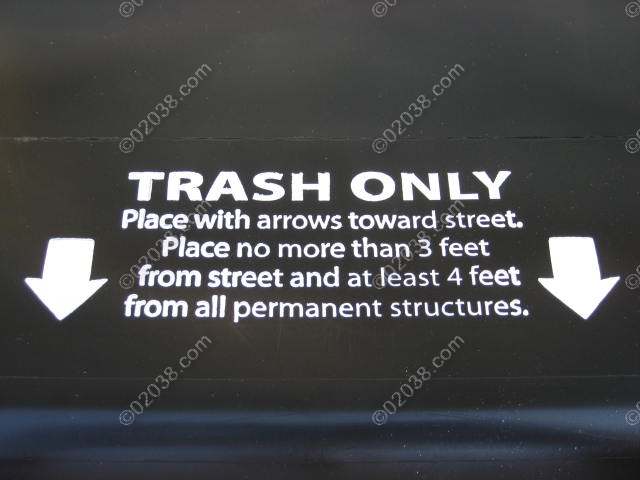 The other container is for recyclables and has a yellow top.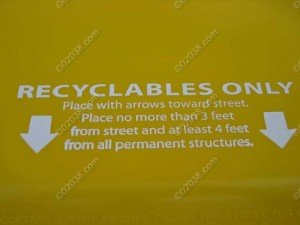 Containers belong to town
The containers belong to the town but it looks like you are responsible for maintenance.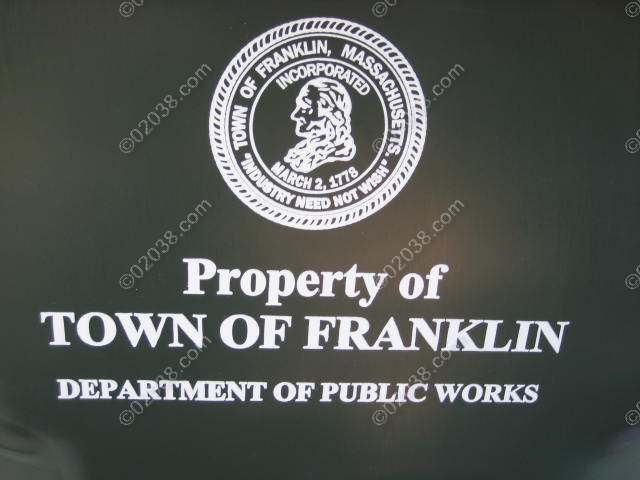 Seemingly, loss or damage to the containers are the responsibility of each household.
Let's hope this system increases recycling and saves the town money!
Copyright ©2010 02038.com