"K.G." recently visited 02038.com and asked how she might find mothers' clubs and play groups for young children in Franklin, MA.
One excellent resource for parents looking for ready access to play groups and robust networking and support resources for moms would be the aptly named MOMS Clubs of Franklin, Massachusetts.
Two MOMS Clubs in Franklin
There are 2 official MOMS Clubs in Franklin: one for the north and one for the south parts of town.
Each club has a roster of active playgroups. A volunteer at each club will help match you to a play group that is right for your kids. Playgroups typically get together weekly at members' homes on a rotating schedule.
South Franklin MOMS Club
The southern Franklin club provides services for residents who live in Franklin's southerly elementary school districts (Jefferson, Davis Thayer, Oak, Parmenter). The website gave Emily Dixon as the person to contact for answers to questions about joining the south group: elmdixon@comcast.net
North Franklin MOMS Club
The northern Franklin club serves residents in Franklin's northerly elementary school districts (Keller and Kennedy). Amy Mosher was cited on the site as the person to contact: apmosher@yahoo.com
Other groups in Franklin, MA
There are other support organizations for parents and children located right in Franklin, Massachusetts.
One such group is:
Franklin Newcomers and Friends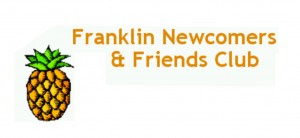 The club stresses it is not just for newcomers and provides members with a wide range of activities for kids and adults as well. The group invites anyone interested in learning more to attend a meeting or send an email to franklinnewcomers@hotmail.com
Another support network in Franklin for mothers and kids is:
Franklin Moms Meetup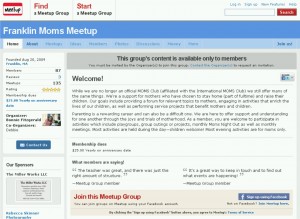 This group is definitely Web 2.0 friendly! Simply join from the site or from Facebook – $25 per year membership
Other mother and children support groups for Franklin, MA residents
There are other moms' clubs serving the central and southerns areas of Route 495 that include Franklin in their outreach services:
Mothers & More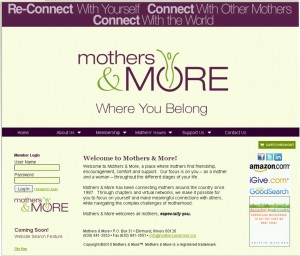 As well as this national network with a local chapter operating out of Attleboro, MA:
Mothers of Preschoolers – MOPS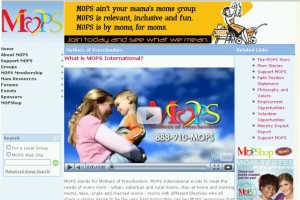 Other resources available to mothers and families in Franklin
Please remember that the many places of worship in Franklin, MA offer a variety of help, guidance and support to parents with young children.
And the Franklin Recreation Department and the YMCA and other sports and country clubs in Franklin each have a wonderful array of programs for families.
Copyright ©2010 02038.com