The Gianettis' U-Pick Blueberries has been a summertime staple for family fun in Franklin, MA for years!  Located just off Exit 16 on I-495 , the pick-your-own farm is at 557 Union Street in Franklin, Massachusetts.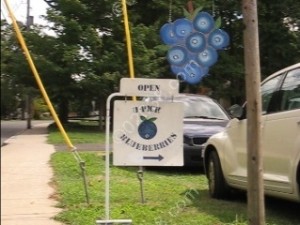 How to get there
Get off Route 495 at Exit 16.
Head east on King Street to Union Street.  Turn left and drive north about 600 feet.
The Gianettis' U-Pick is across Union Street just north of the intersection with Loretta Road.
There is plenty of free parking.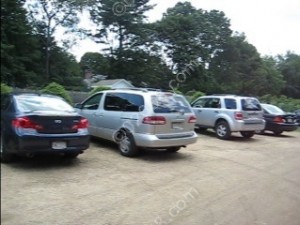 Video of a day picking blueberries
Here's a video of a recent day at the Gianettis' U-Pick in Franklin, MA:
Exploring the rows and finding ripe berries
The Gianettis' U-Pick has what looks to be about 6 acres of  blueberry bushes.  There are 7 varieties of blueberries, each with its own distinctive taste.
The long rows of tall bushes makes for a maze-like experience.
You get to explore and wind through the rows, looking for clusters of ripe berries.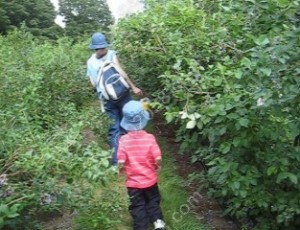 Knowing what blueberries to pick
You want to pick the firm, all blue berries.  It's wise to eat one off the bush before picking, to make sure the taste is sweet.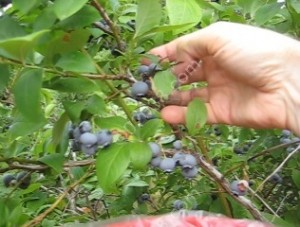 Skip the green, unripe berries and the over-ripe soft purple ones.
Buckets of fun, especially for the kids
The farm loans you buckets and gives you the plastic bag liners.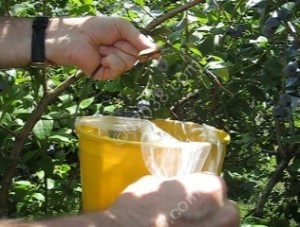 You supply the hands and the fun!
Limited season
Gianettis' is open to the public only during the blueberry season which runs typically from mid-July to the end of August.
The hours are limited to Fridays and Saturdays from 8 AM to 4 PM.
It is well worth the visit – my family had a wonderful time!
Click the link to see the many recreational resources Franklin, MA residents enjoy – Franklin is a great place to call home!
Copyright ©2010 02038.com