Residents at the Spruce Pond Village condominiums in Franklin, MA are literally seconds from I-495, the main commuter highway in the region. And they short drives from both of Franklin's two commuter rail stations. So the commute to work from Spruce Pond is easier than from most other condo communities in and around Franklin, Massachusetts!
Video of drive to I 495
The video below shows you how easy the drive to I 495 is from Spruce Pond:
Makes drive to work easier
Spruce Pond Village's location just off Exit 16 will save you quite a lot of time off your drive to work. In addition, there's no appreciable highway noise at Spruce Pond because there is a sizable buffer of open space and a shopping plaza between the interstate and the Spruce Pond townhomes. You get the best of all worlds with these condominiums: very quick access to I-495, in a serene setting with peaceful water views and with shops and services nearby as well!
Quick access to commuter rail stations
Another benefit of Spruce Pond Village's location is the short run enjoyed by the townhouse community's residents to both of the two commuter rail stations in Franklin, MA.
It's about a 5 minute drive to the Forge Park commuter rail station in Franklin, MA from Spruce Pond Village.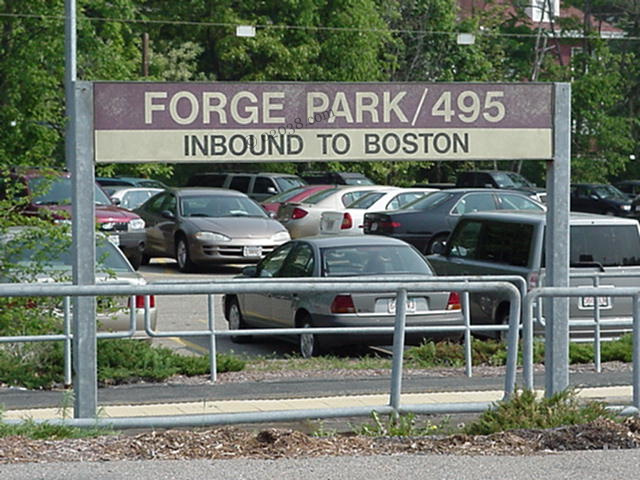 The station is off I-495's Exit 17, one exit north of Spruce Pond's Exit 16.
7 minutes to downtown station in Franklin
It's a pretty short drive to the Dean College commuter rail station in downtown Franklin from Spruce Pond Village.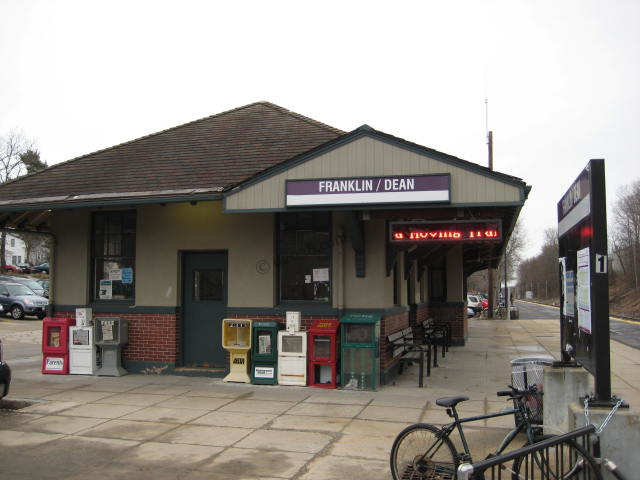 Given in-town traffic, the Dean station is at most a 7 minute drive from Spruce Pond.
Location provides easy access to shopping as well
Spruce Pond Village benefits from easy access to a wide range of shopping venues.
Overall, the condos at Spruce Pond Village have a wonderful location!
Copyright © 02038.com