If you're looking for suggestions for fun things to do with the family during the Spring of 2011, read on! This is Part 2 of a two part post detailing fun, intellectually stimulating activities for parents and children in the greater I-495 region of Massachusetts.
Part 1 of post
In Part 1, we listed just some of the many Massachusetts parks and nature preserves where you can take the kids for a day trip of outdoor activity and exploration.
Part 2 of post
In this Part 2, we will review a sampling of upcoming activities on tap for this spring in and around the greater I-495 region of MA and nearby in Rhode Island.
There will be admission fees for these events. Please check with the individual sponsors of each event for costs, hours of operation and directions (links to sponsors' websites are provided for you in this post).
Many more activities
There are many more scheduled events than could be listed here.
You can look for others at one especially good site: VisitMassachusetts.com. This site has a treasure trove of information on activities throughout the Bay State.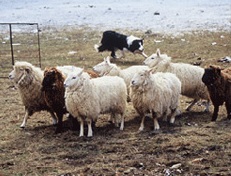 Drumlin Farm Wildlife Sanctuary
March 26, 2011
208 South Great Road
Lincoln, MA 01773
The "Woolapalooza" Festival is everything sheep and wool during spring!
Quoting from the website:
"Festival highlights include Drumlin Farm's new spring babies, sheep shearing and sheepherding demonstrations, hands-on activities for all ages, and all natural, locally grown and harvested Drumlin Farm food."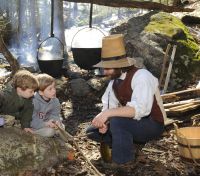 Old Sturbridge Village
March 26 and March 27, 2011
1 Old Sturbridge Village Road
Sturbridge, MA
Experience traditional maple sugaring as it was done almost 200 years ago in New England!
Quoting from the website:
"Historians at Old Sturbridge Village demonstrate early New England maple sugar-making at the village's own working "Sugar Camp," and visitors can experience the entire sugar-making process, from tapping the trees to "sugaring off." Also, "Indian Doctress" Molly Geet presents programs on Algonkian "Maple Sugar Moon Stories" and other Native American programs."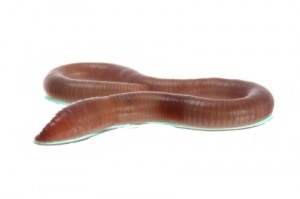 Providence Children's Museum
April 2nd and 3rd, 2011
100 South Street, Providence, RI
Worms rule! Let the kids get close up and personal with earthworms.
Quoting from the website:
" . . . a weekend dedicated to these crawling creatures. Kids observe how worms wiggle, meet giant night crawlers, wear worm suits and squirm through a maze, and dig through a wormy habitat. Ages 3-11."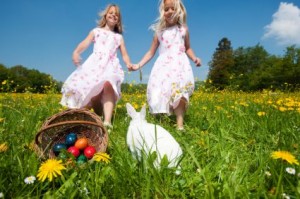 Winslow Farm
April 2, 3, 9, 10, 16, 17, and 23, 2011
12:00 PM to 3 PM
37 Eddy Street
Norton, MA 02766
Treat your children to an Easter Egg Hunt at Winslow Farm.
Quoting from the website:
"Winslow Farm offers a relaxed, non-competitive hunt, where each child can walk through the beautiful Winslow Nature Trail to search for colorful treat filled eggs, at their own pace. Children should bring their own baskets and are asked to collect a maximum of 7 eggs."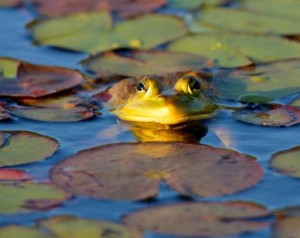 Stony Brook Wildlife Sanctuary
Sat, Apr 09, 2011 6:00 pm – 8:30 pm
108 North Street
Norfolk, MA
Join a guided evening tour by lantern light of the beautiful grounds of Stony Brook and learn about the important role amphibians play in our world's ecology.
Quoting from the website:
"Join us for this year's amphibian adventure! Tour Stony Brook's lantern-lit trails with a guided group and encounter costumed characters waiting to teach you about amphibians through their stories and songs! Inside, we'll have live specimens from vernal pools, make crafts, and view a slide show about the animals who live in these 'wicked big puddles'."
Here's hoping you take the time to get out and enjoy the fun this spring!
Copyright ©2011 02038.com