If your local public library is part of the Minuteman Network in Massachusetts, you can now borrow books digitally.  So long as you have a library card and a computer or mobile device with Internet access, you just need to install an app, access the Minuteman eBook website and download eBooks . . .  for free!
What MA libraries belong to the Minuteman Network?
Over 40 public and academic libraries in Massachusetts participate in the Minuteman Network.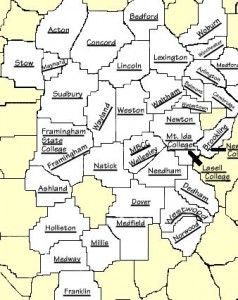 Click the image above or the hotlink to see if your local library belongs to the Network.
Franklin, MA Public Library offers eBooks
The Franklin, Massachusetts Public Library belongs to the Minuteman Network and is now offering e-Books via the system.
This new service should not be confused with the previously-existing audio book download service for the sight-impaired. The Franklin, MA Public Library continues to offer these audio book downloads in addition to the new eBook service.
How to download eBooks from a public library
CNET.com has posted a good video that will show you how to use the public library eBook system (powered by a service called Overdrive).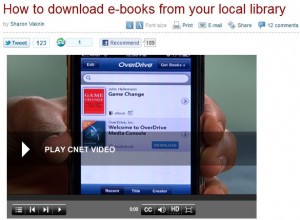 Click on the image above or click the hotlink to go to the CNET site to view the video.
Lots of mobile devices and readers are supported by the Overdrive platform
You can also get help from the robust support section hosted on the Minuteman eBook access portal:

Click the image above or the hotlink to view the help guide.
Many titles from which to choose
The Minuteman's eBook collection includes many titles of fiction and nonfiction, including bestsellers and recently released works.  There are no late fees – when your lending period expires, the title expires automatically.
So instead of buying e-Books from a retailer like Amazon, check out your public library. Your library card and internet-enabled device may open a world of free eBooks for you!
Copyright ©2011 02038.com