The FHA recently began implementing previously proposed changes to its guidelines governing government-insured mortgage financing for condominiums. Among these new FHA mandates is a requirement that condo associations carry large capital reserves.  Many finance experts are predicting that most mortgage lenders will incorporate similar requirements into their own underwriting guidelines, making the new prerequisites almost universal among the majority of non-portfolio lenders in the United States.
Older condo communities across the country may find it difficult to comply with these new capital reserve requirements.
Many condo associations and unit owners appear unaware of the new capital reserve requirements and what failing to comply with them may entail for owners at non-compliant communities.  Condo unit owners in non-compliant communities may encounter severe trouble refinancing or selling their units.
FHA insures low-down-payment loans
Among many other functions and services, the FHA offers mortgage insurance for condominium mortgage loans.  These insured loans are important to the marketability of many condo communities because they allow buyers to obtain financing with very low down payments.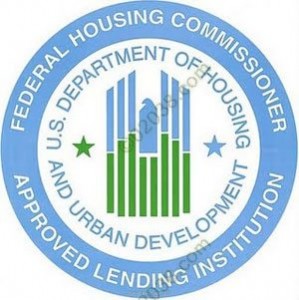 Condominium communities must be approved by the FHA
The FHA has to "approve" a condominium community before it will insure mortgage loans in that development.
If your condo community is not on the current approved list, the FHA will not insure mortgage loans there until it becomes an approved condo community.
Approvals last for a set time then have to be renewed.  The FHA has granted extra time for condo associations to prove compliance with the new guidelines, but the clock is ticking.
So even if your condo community was approved under the old set of rules, it is likely facing the need to confirm its approved status in light of the new guidelines.
If not approved, condos face problems refinancing or selling
If you own a condo unit in a condo community that is not compliant with the new FHA requirements, you may soon have a hard time finding a lender willing to refinance your current mortgage loan unless you have substantial equity.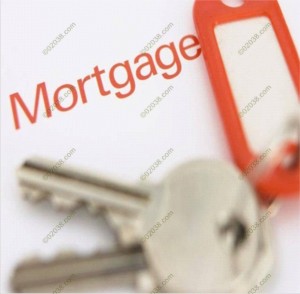 And when you attempt to sell your condo unit in a non-FHA-compliant condo community, many mortgage lenders may not want to finance the sale of your unit if your buyer lacks at least a 20% down payment. You may be limited to selling your unit only to buyers with substantial down payments.  This will  greatly lessen your ability to sell your home.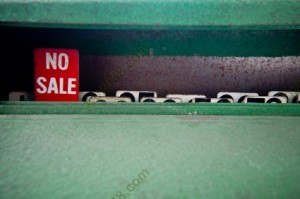 10% of income to capital reserves
A full description of all the changes to the FHA condo guidelines is beyond the scope of this post.  But they all must be complied with to maintain your condo's approval.  The link below leads to good background on the new FHA condo approval guidelines and how to prove compliance; it's a very detailed review designed for mortgage lenders but does cover all aspects of the approval process:
One of the most problematic of the new requirements is the new requirement that every condominium association must allocate at least 10% of its income to a capital reserve account and have adequate funds budgeted for casualty insurance deductibles.
Many older condominium associations will find themselves struggling to comply with these new budgetary mandates.
Time-consuming amendments to the governing condo association documents may be needed.  Condo fees may have to be raised and/or special assessments may be needed to fund the FHA's capital reserve requirement.
Is your condo community currently approved?

You can use the next link to check whether your condo community is currently on the approved list:
If you are unsure of the legal name of your condo community, just enter your state and zip code to see the list of all condo communities the FHA has approved in that zip code.
If your condo community meets the new FHA requirements
If your condo community is compliant with the new guidelines but has not yet formally proved this to the FHA, getting onto the new FHA approved list is just a matter of your association's gathering the supporting facts and applying to the FHA.  This is called "HRAP" approval.  Beware that approval by the FHA may take months, given recent reports of backlogs.
As an alternative, some mortgage lenders have the authority to handle the approval process themselves as part of their making a purchase money loan for a unit at a condo community. This is called "DELRAP" approval.
If you condo community does not meet the new FHA requirements
The rub comes when a condo community does not comply with the new FHA requirements.
Some unit owners may balk at the increased payments that may be needed to bulk up their association's capital reserve fund.  Many owners could face financial hardship coming up with the funds needed.  This could become a real problem at many under-capitalized condominium communities in coming months.
What to do
Condo associations and their unit owners would be wise to take the initiative to find out where they stand in light of the new FHA approval guidelines.  Don't wait until problems with attempted refinancings or unit sales crop up.
If you are thinking of buying a condo, by all means check immediately to see if the condo community has already proven compliance with the new FHA guidelines.
If the condo community you want to buy in still has yet to become approved under the new guidelines, ask about the sufficiency of the capital reserves before you commit to the purchase of any unit.
Copyright ©2011 02038.com