The change of seasons in Massachusetts brings colorful leaves, crisper weather and many opportunities for family fun activities.  So if you're looking for ways to create some lasting autumn memories for the kids, read on!
King Richard's Faire
235 Main Street
Carver, MA
508-866-5391
King Richard's Faire
Through October 23, 2011

Celebrating 30 years, this mainstay of fall family fun in Massachusetts recreates a medieval fair in a child-safe setting with plenty of color, fun and excitement.  Sample life in this long-ago time as you enjoy exhibitions of jousting, try your skills at archery, axe throwing and other period games and indulge in some fun feasting. There's a lot for the kids to see and do and it's fun for adults too!
Witch's Woods
79 Powers Road,
Westford, MA 01886
978-692-3033
Witch's Woods
Through October 31, 2011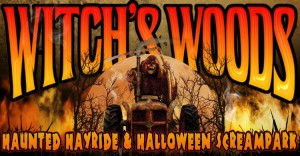 The Nashoba Valley Ski Area in Westford comes alive (or undead?) with Halloween fun in October.  There's a haunted hayride and some  scary walk-throughs, including a spine chilling castle, a morbid mansion and a creepy  crypt in "3D". Parking is free and there are many special events.
A Day in Pompeii
The Museum of Science, Boston
1 Science Park, Boston, MA 02114
617-723-2500
A Day in Pompeii
Through February 12, 2012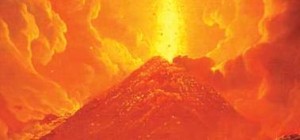 What better way to get in the mood for Halloween than to see up close and in person the body casts of victims buried alive during the eruption of Mount Vesuvius in 79 CE?  For the less morbid among us, here's a rare chance to take the kids to experience daily life in an affluent Roman town as it was at the vibrant height of the Empire.
Edaville USA
GPS address:
5 Pine Street, Carver, MA 02330
508-866-8190
Edaville
Through January 1, 2012

Parents throughout the Bay State can breathe a sigh of relief:  Edaville has resumed operation! Beloved by generations of children, the train-themed special events park in Carver, MA has a full schedule for Fall 2011 and the 2011-2012 Holiday season.
October 2011 highlights include:
Thomas the Tank Engine
October 7, 8, 9, & 10
Cat in the Hat and Curious George
October 15 and 16
Berenstain Bears
October 22 and 23
Ghost Train
October 29 and 30
Note: the Ghost Train is for older children – no one under age 8!
Copyright ©2011 02038.com