How to comply with MA smoke and CO detector laws
NOTE TO READERS: follow the link to the revised smoke detector rules for Massachusetts. The MA smoke detector regulations were revised in December 2016, making some of the information in the post below obsolete.
Massachusetts mandates that every home have working smoke detectors and carbon monoxide (CO) detectors. The state and mortgage lenders back that up by requiring that every home be inspected by the local fire department to assure compliance prior to the sale of the home.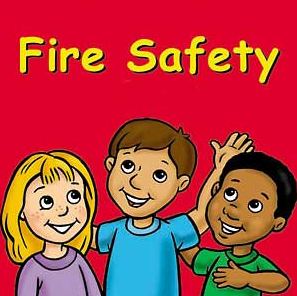 But even if you are not moving anytime soon, it makes sense to be safe! We'll review below to make sure your home is fire-and-CO-safe and in compliance with the MA rules.
We'll approach this as if you are preparing to sell your home so you'll know what to do to be ready for closing. We cover only one and two family homes here – the rules for residences with more than 2 dwelling units and apartment buildings are more complex and are beyond the scope of this article.
Inspection by fire department
If you are getting ready to sell your home, you'll need an inspection by the fire department serving the municipality in which your home is located.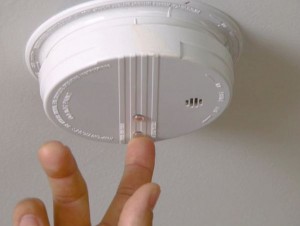 The fire department will check to make sure you have the right detectors for your home and will test them to make sure they work properly. Massachusetts has imposed one set of requirements for CO detectors and a different, more complex set of rules for smoke detectors. Your home must comply with both the rules pertaining to CO detectors and those for smoke detectors in order to pass inspection.
The fire department will charge a fee for the inspection. This fee is typically paid by the home seller. The seller also usually covers the expense of installing any new detectors in the home that may be needed. Note that in some short sales and REO (post-foreclosure) sales, there may be an attempt to impose these expenses on the home buyer.
Certificate of compliance
After conducting the inspection, the fire department will issue a certificate confirming the home complies with both the CO detector and the smoke detector requirements in force in Massachusetts.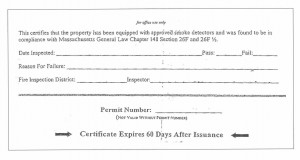 This certificate is typically presented at closing to prove conformity with the law. If your home fails the inspection, you will have to bring the home into compliance and reschedule the inspection prior to your closing. No certificate of compliance, no closing!
House numbers must be visible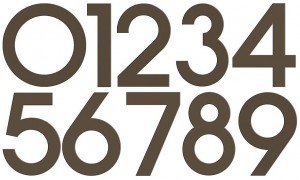 As an aside, many fire departments use the CO/smoke detector inspection as the opportunity to enforce a state law (Massachusetts General Law: Chapter 148, Section 59) requiring your home to have clearly visible house numbers. So make sure your home has address numbers clearly visible from the street. If your home lacks visible numbers, no certificate of compliance!
CO detector requirements
The CO detector requirements aim to save lives. Regardless of whether you are selling or not, you should have a carbon monoxide detector on each finished living level of your home. There must also be a CO detector within ten feet of all bedrooms. Unless your home has hardwired CO detectors, battery operated CO detectors or plug-in units with battery back-up are mandated.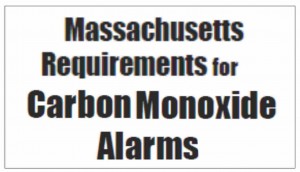 Click on the image above or click the hotlink to download a .pdf file that explains how to comply with the carbon monoxide detector rules in Massachusetts.
MA smoke detector rules
NOTE TO READERS: follow the link to the revised smoke detector rules for Massachusetts. The MA smoke detector regulations were revised in December 2016, making some of the information below obsolete.
The smoke detectors laws and regulations in MA impose requirements that vary based on the year in which your home received permits for construction or a major renovation. It can seem very complicated!
The good news for most homeowners is that if your home was built after January 1, 1975 or if you own an older home that had a major renovation after that date, your property should currently be in compliance with the smoke detector rules that apply to it.
Download the pamphlet
Rather than go through all the various trigger dates and corresponding smoke detector requirements here, I have provided a download of a very helpful pamphlet produced by the MA Department of Fire Services that does a wonderful job explaining all the laws and regulations: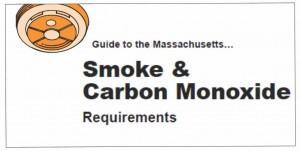 Click here or on the photo above to download the .pdf file.
The only warning here is that local fire departments may impose their own requirements for smoke detectors. So it is best to check with your fire department before scheduling your smoke detector inspection!
Photoelectric versus ionization technologies
You may have read about the new law recently adopted in Massachusetts regarding the competing technologies used in modern smoke detectors.
There are photoelectric smoke detectors . . .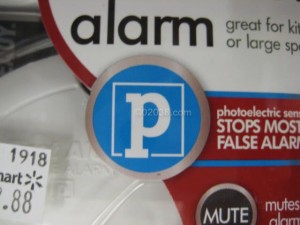 ionization smoke detectors . . .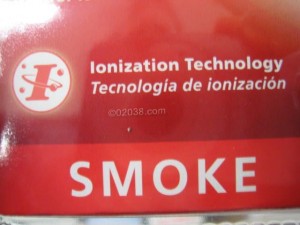 and smoke detectors that use both photoelectric and ionization technologies.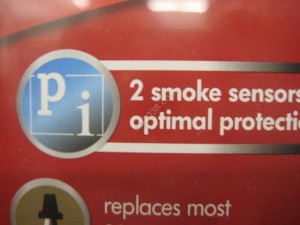 Within 20 feet of kitchens and bathrooms
The state recently imposed a new regulation that limits the type of detectors (ionization vs. photoelectric) that can be situated close to kitchen and bathrooms. Note that this rule applies only to homes built before January 1, 1975. Compliance with the law is supposed to be voluntary for all homes permitted for construction after that date.
For detectors situated within 20 feet of a kitchen or a bathroom with a tub and/or shower, the state requires that only photoelectric sensor technology be used.
For all detectors located beyond 20 feet of a kitchen or bathroom with tub or shower, the detector must use both technologies (dual photoelectric and ionization) or two separate detectors are required (one photoelectric and one ionization).
Again, this is supposed to be mandatory solely for homes built before January 1, 1975, but check with your local fire department to make sure your home has the configuration it wants.
You may want to be safe and employ the desired combination of technologies no matter when your home was built.
If you have questions
Speak with your local fire department if you have questions or concerns about your smoke detectors' placement, functioning or technologies. It is better to be safe than sorry!
Copyright ©2011 02038.com