Stability – it's an easy thing to take for granted but in hindsight it's a very welcome description to be able to use for the 2011 real estate market in Massachusetts.  In review, it was a decent year!
Median home sale prices off lows
While median prices in MA as a whole (shown in green in the chart below) are currently off 15% from their 2005 peak, they are still up a solid 35% from where they were back in 1998.  So if you are a long-term home owner in MA, your real estate investment has turned in a very respectable return compared to the stock market over the last 12 years or so (much more than the interest income on your bank accounts and CDs since 2008)!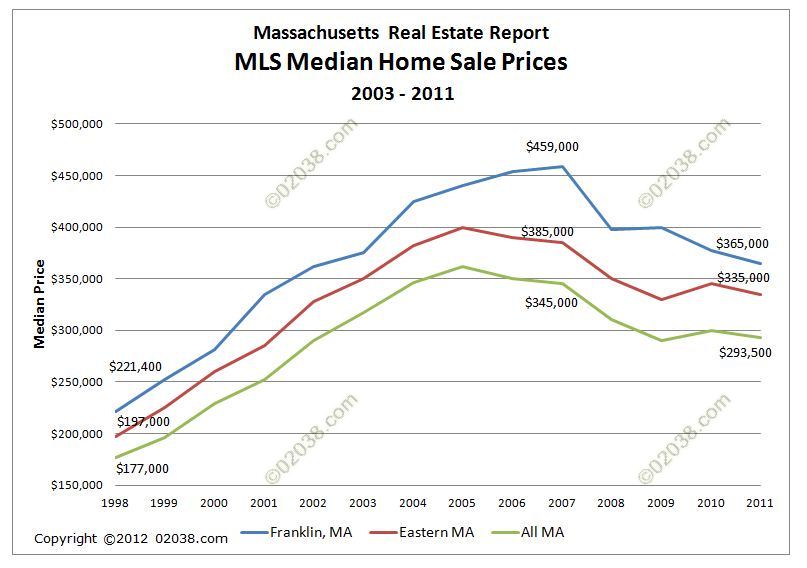 What's vitally important to the majority of today's home owners who bought their homes after 2001, median prices have stabilized since the world-wide financial crises and now are marginally higher than they were in 2009.
So 2011 seems to have set the stage for a home price rebound in coming years.  The forecast for the MA economy and real estate market is pretty upbeat for the second half of 2012 and 2013, with a bit of tough going projected for early 2012.
MA home sale volume encouraging
The chart below documents the essential resiliency of home sales in the Massachusetts housing market.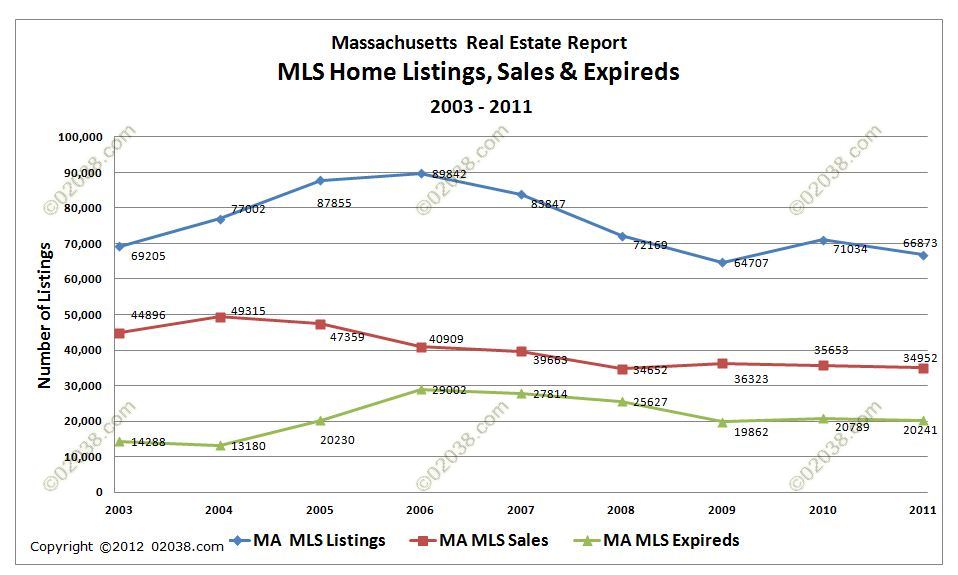 Despite all the bad news and uncertainty bedeviling the US economy over the last 4 years, home sales in the Bay State have held up pretty well.
Homes sales on MLSPIN have moved in a remarkably narrow range during that time.  At 34,952, home sales on the MLS in 2011 actually exceeded the 34,652 sales on the MLS in 2008.
Market on the mend?
The Massachusetts housing market in 2011 clearly was not one in distress; indeed, with more justification, it would be called a market on the mend. The performance of both median prices and home sales in 2011 may have positioned MA real estate for a stronger showing in 2012 and beyond.
Happy New Year!
Copyright ©2012 02038.com