All you real estate market fence-sitters take note!  None other than Warren Buffett, the Oracle of Omaha, said today that now's the time to buy that new home or investment property.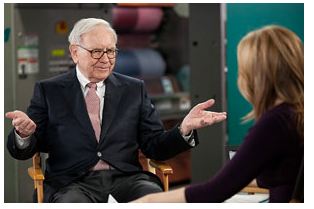 Buffett extolled the wisdom of buying at today's attractive home prices during a live appearance on Squawk Box, CNBC's morning news program.
If he had the time
Buffett said he'd be personally investing in a large number of homes right now if he had the free time and handyman skills.
Because prices and mortgage rates are so low, Buffett speculated that real estate investments may perform even better than stocks over the long run.  And Buffet is really bullish on the stock market's prospects as well!
Optimistic about America
Quoting from a report on the Buffett interview:
"Aside from the housing sector, Buffett says the U.S. economic recovery is healthy and won't be derailed by rising oil prices.  He repeated what he's been saying throughout the recession, that it's always been a "terrible mistake" to be pessimistic on the U.S. over the long term."
Please contact Warren to look at the opportunities available now on the MA real estate market!
Copyright ©2012 02038.com