January is the month of Janus, the classical Roman god with the power to look back into the past while also seeing future events.  Observers of the MA real estate scene should be excused if they invoked this 2-faced deity late last month, confronted as they were with contradictory news reports about where home prices are headed in the metro-Boston region.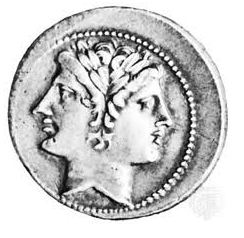 Looking ahead
On the one hand, the Boston Globe gave prime placement in the January 29 edition of its Sunday Globe West insert to an article recounting rising home prices and sales volume in top-drawer towns west of Boston.

The article describes upward price pressure and bidding wars among avid homebuyers in upscale west-of-Boston suburbs such as Newton and Lexington.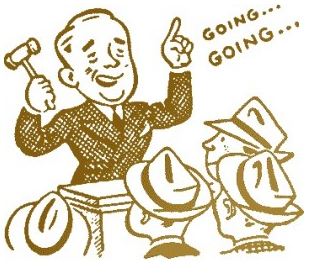 The Globe article forecasts that home buyers will head further west beyond Rte 128 this spring in search of bargains, spreading the home-buying demand and encouraging more home sellers to try the market.  All in all an upbeat view of the future for real estate in Greater Boston!
Looking behind
Just two days after publication of the Globe article described above, the newest monthly edition of the S&P/Case-Shiller Home Price Index for Greater Boston was released by Standard and Poors.  The Index looks back in time to sales data two months old, in this case metro-Boston home sales in November, 2011.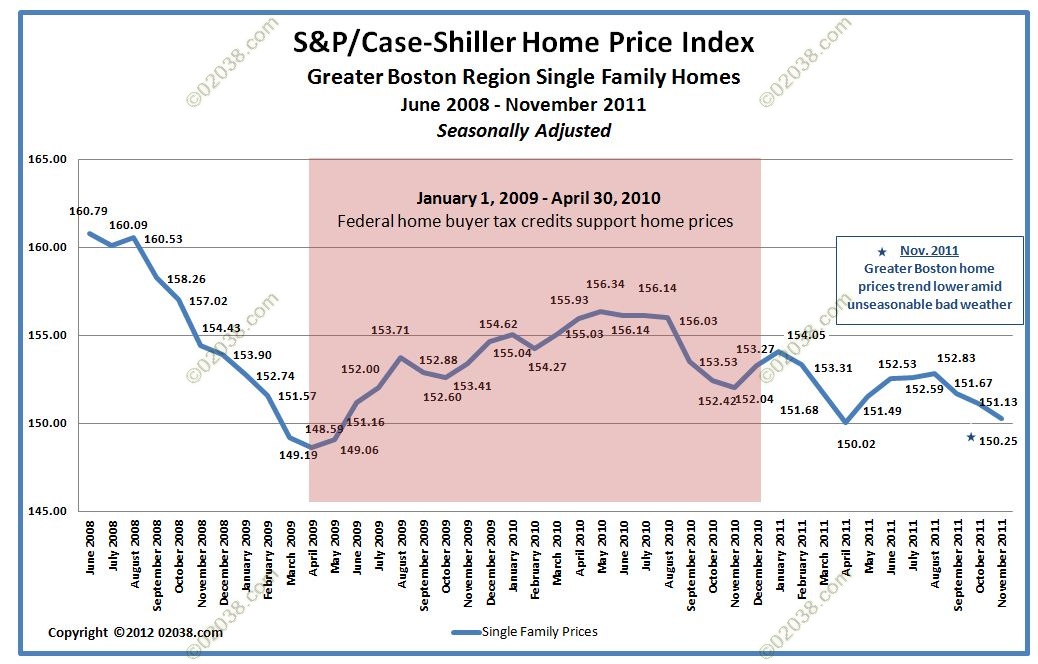 The Greater Boston Index for November 2011 paints a picture of relative gloom. Metro-Boston home sales prices trended down again in November, continuing a decline that started earlier in the fall.
The Massachusetts real estate market was socked last November by widespread power outages caused by a freak late October snow storm which downed tree branches and power lines across the Bay State.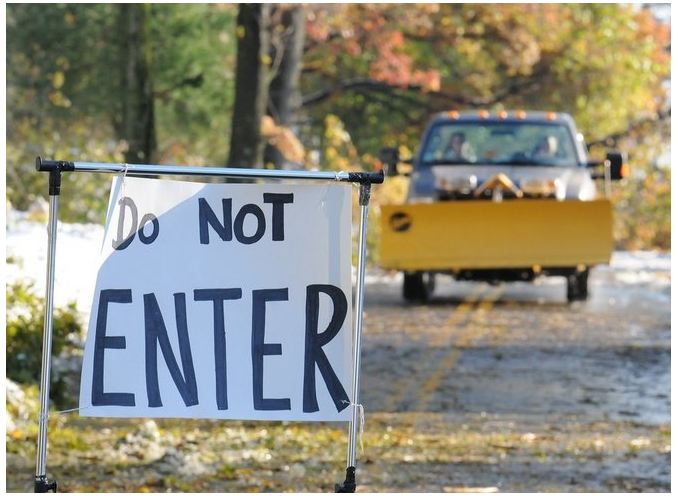 The storm damage and disruptions in electric service certainly slowed the November real estate market in Massachusetts and likely worsened the price performance for that month.
Which view is right?
Certainly, if you have to choose between older information and newer news, you go with the most recent dispatch when judging the current condition of any market.  So The Globe's reporting on the active January real estate market in Greater Boston trumps the older take on Boston home prices provided by the November Case-Shiller Home Price Index.
Additional good news hit the Internet just today:  January's US employment report was much stronger than expected.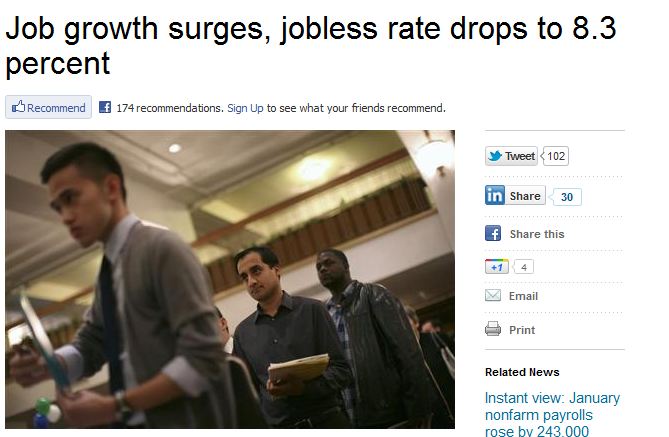 Quoting Reuters:
"(Reuters) – The economy created jobs at the fastest pace in nine months in January and the unemployment rate dropped to a near three-year low of 8.3 percent, providing some measure of comfort for President Barack Obama who faces re-election in November."
The jobs report is very good news for the overall US economy and real estate in particular.  An improving jobs outlook will boost consumer confidence which in turn should convince hiring managers to add still more employees.  If hiring and consumer spending build momentum this spring, we'll see positive results in Massachusetts real estate.
You'll be able to read all about it here at 02038.com!
Copyright ©2012 02038.com