Internationally-recognized cartoon artist Bren Batalcan will exhibit his whimsical, colorful acrylic paintings later this month at the Franklin Art Center in Franklin, MA.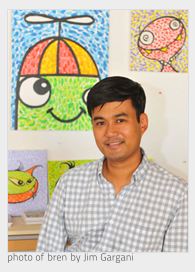 His delightful cartoon paintings have received so much acclaim he has been able to turn what was once just a hobby into his career and vocation.
Oak Street School mural
One of Batalcan's murals graces the halls of Franklin, MA's Oak Street Elementary School.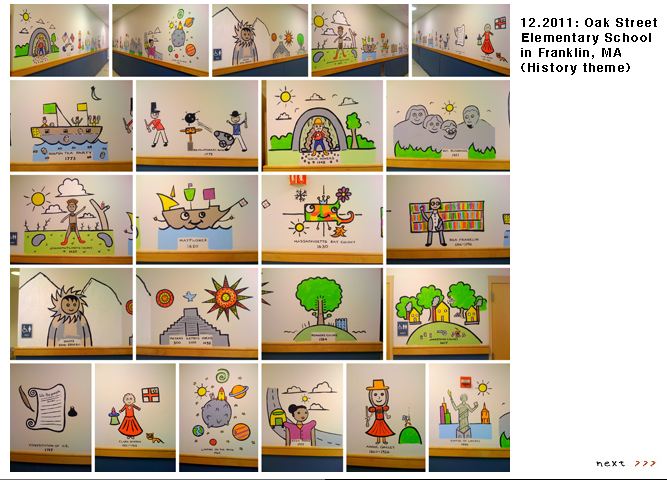 Project Smile
Bren donates a lot of his artwork as part of his ongoing Project Smile campaign.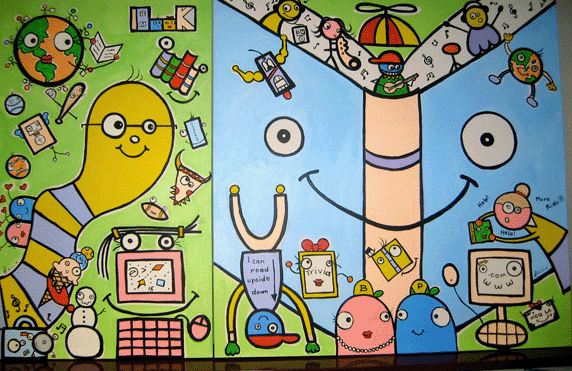 Bataclan travels the globe spreading reassurance and optimism with Project Smile's signature message that "everything will be all right".
He leaves that message attached to free paintings for anyone to pick up in public settings and places such as unemployment bureaus and public libraries where he thinks people may need encouragement and uplifting.
CBS News video
Bren's charitable endeavors have garnered him lots of recognition, including this story that ran on the CBS Evening News:
Bren's exhibit in Franklin, MA opens Saturday March 31st, 2-4 PM at the 5 Main Street headquarters of the Franklin Art Center.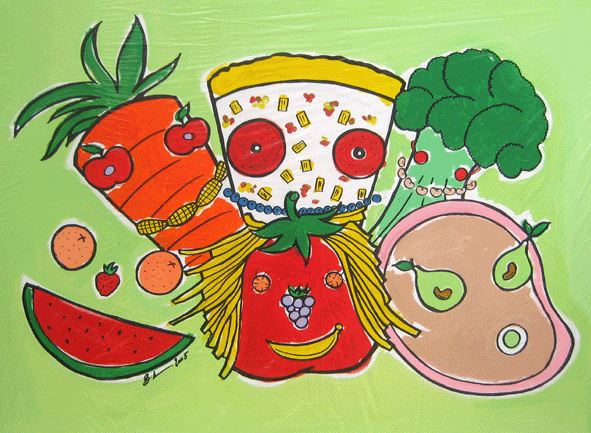 Bataclan's artwork will be on display at the Center until the end of April.
Asset to the Franklin, MA community
The Franklin Arts Center offers individualized fine art instruction to students ages 4 to adult.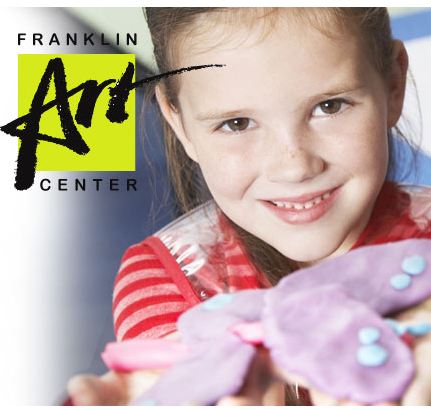 They are a wonderful addition the unusually diverse arts scene in Franklin, Massachusetts.
The Franklin community should feel honored to have the Center contributing to our cultural enrichment.
Copyright ©2012 02038.com