A beautiful new playground is coming to the Kennedy Elementary School in Franklin, MA during the summer of 2012. The new structure is thanks to a lot of local fundraising by Kennedy School supporters and a generous gift from a national charity.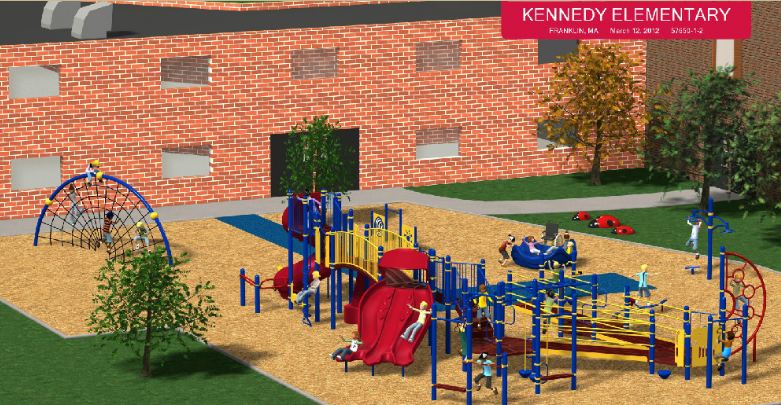 Installation of the new playground is scheduled for July 2012.
Old playground a hazardous eyesore
The old playground was made of wood that had gotten very weathered and cracked. Parts of the structure were broken or just plain rickety.
There was a constant, very real risk of children getting splinters or otherwise hurt – not a fun place on which to play!
Nearly $100,000 raised
The estimated cost of a new playground came in at $85,000, plus cost to demolish the old structure and prepare the site. As of May 2012 nearly $100,000 had been collected. Local fundraising brought in substantial donations and about half total came from a $50,000 grant from the Pepsi Refresh Project.

Copyright ©2012 02038.com