I recently listed and sold a condo at Highwood in Franklin, MA. The sellers took the time to write a letter of recommendation on my behalf.  They were very generous in their comments about my services as a listing agent; so much so, I share the entire review with you below.
"The best real estate agent we have ever encountered"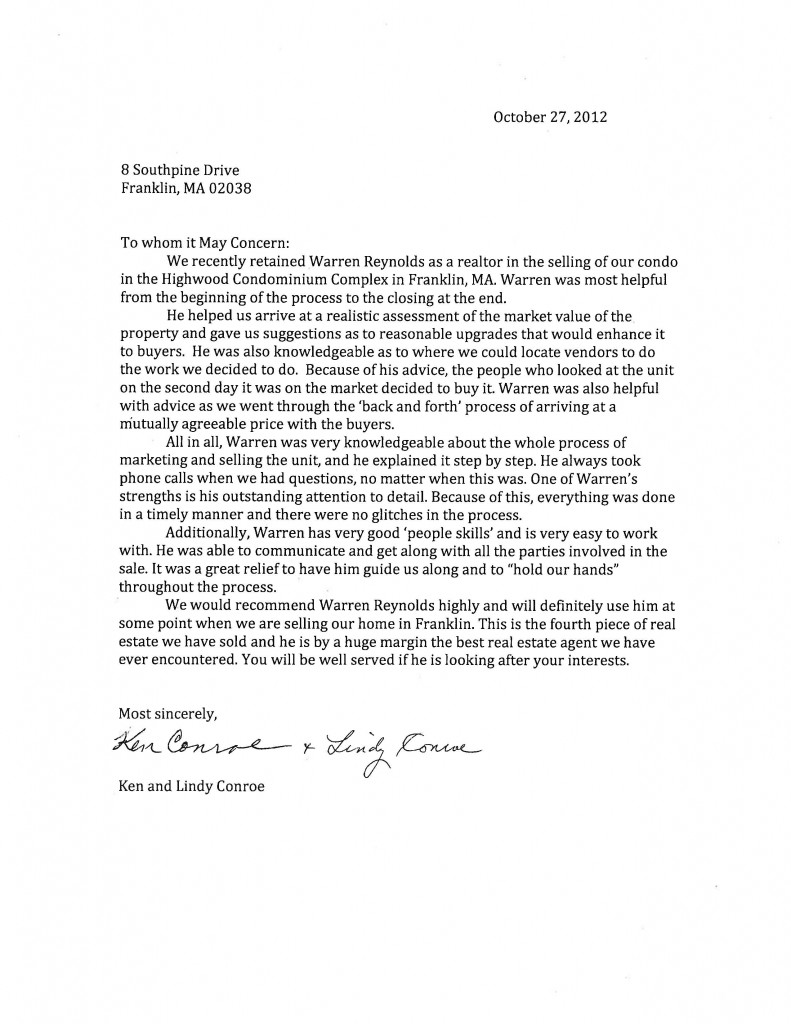 Warren can help you too
That's quite some recommendation!  You can learn more about me here.
If you are thinking of selling your home in Franklin, please contact me.  I will do my utmost to serve you well and get your home sold quickly for the best price possible!
Copyright ©2012 02038.com