Greater Boston home prices have risen 1.7 percent in the last 12 months as tracked by the seasonally adjusted S&P/Case-Shiller Home Price Index for Boston.  However, Boston homes prices were up only marginally last September (the most recent month for which price data is available from Standard and Poors, the publisher of the Index).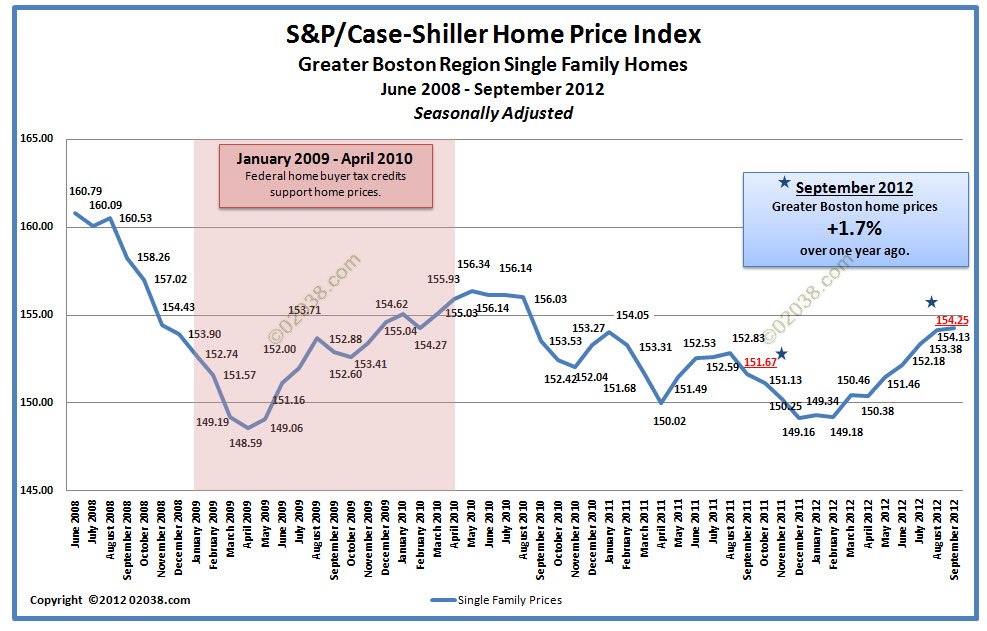 12 month results mask recent strength
The Index's mildly upbeat performance over the last 12 months actually understates the recent strength of Boston, Mass home prices.  That's because the results for the last 12 months reflect a number of months of price weakness during the latter half of 2011.  Since last February however, metro-Boston home prices have gone a tear, rising a robust 3.5 percent before cooling off a bit in September.
Unadjusted Boston Index starts seasonal decline
Standard and Poors publishes a second version of the Index for Boston.  Unlike the seasonally adjusted version of the Index we reviewed above, this second version is not seasonally adjusted.  It does not adjust Greater Boston home prices to strip away seasonal volatility in Massachusetts home sale prices.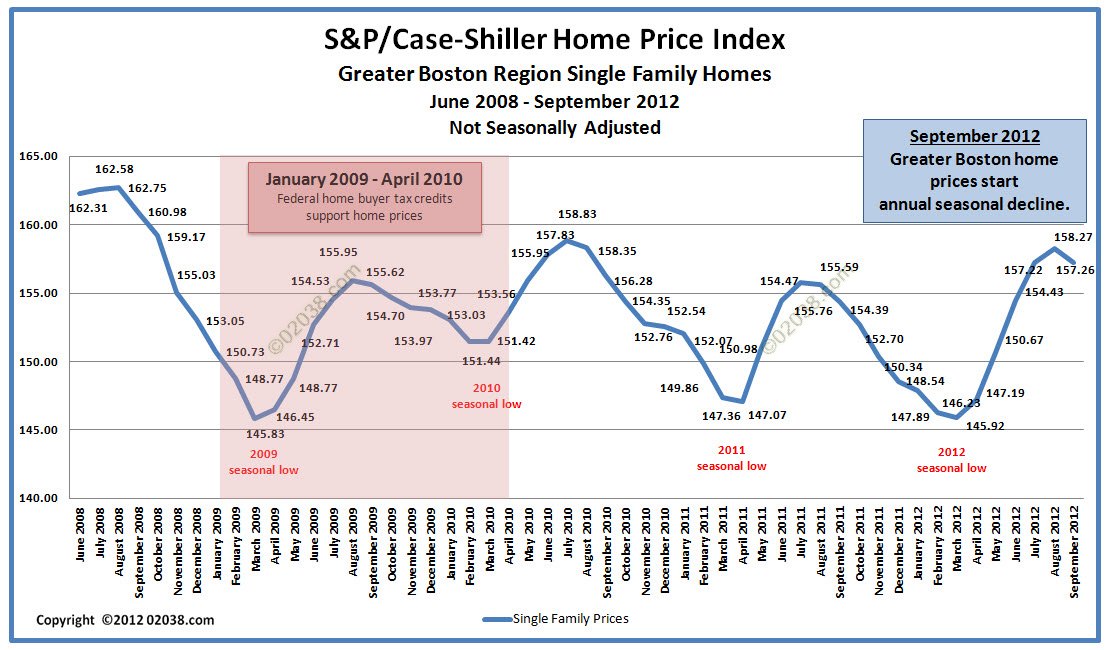 The unadjusted Index typically starts it's seasonal decline every year around September and this year was no exception.  Unadjusted for seasonal volatility, home prices in Greater Boston fell 0.7 percent in September.
The unadjusted Index clearly shows how MA home prices tend to rise in the spring and summer and fall back in the fall and winter regardless of any underlying strength or weaknesses in the real estate market.  These rhythmic fluctuations are statistical in nature and can be misleading.
That's why the seasonally adjusted Index gives you a much more accurate read on how MA home prices are faring.  And the news so far in 2012 has been pretty good!
Copyright ©2012 02038.com