November home sales in Massachusetts rocketed 30% over year ago levels, marking the best November for real estate sales in Mass since 2004.  A total of 3681 single family houses changed hands last month on MLSPIN, the largest MLS in the Bay State.  This was an astounding 45.5% higher than closed transactions on MLSPIN back in November 2010.
Very good news for home sellers
The strong showing for home sales last month further extends the recovery in MA home sale volume that took hold at the start of the year.  At 39,099 houses sold so far in 2012, year to date single family home sales in Massachusetts are a gaudy 21.5% ahead of where they were this time last year.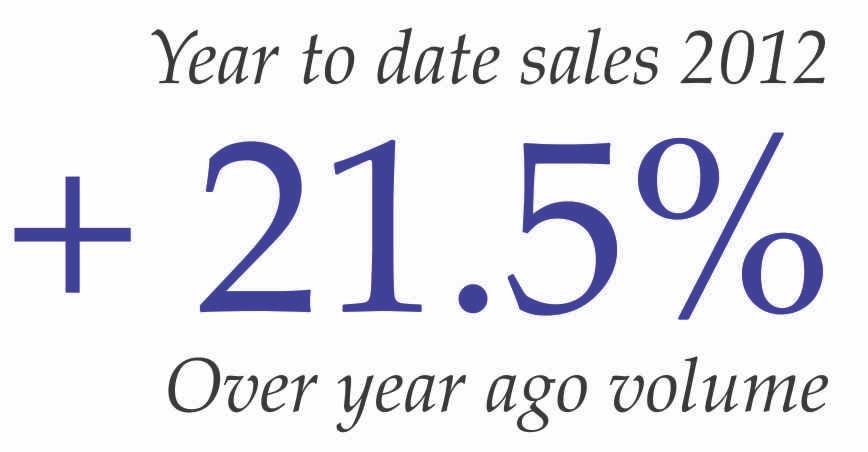 The fact that November's 30% increase in sales was above the year-to-date's overall gain is a sign that market momentum is building at year's end. This, plus the fact that Massachusetts home prices are trending higher, bodes well for the Mass real estate market at the start of 2013
Pending sales up too
In another good sign for housing in the Bay State, MLSPIN pending sales (under contract but not yet closed) were also up statewide in November.  Pendings rose 17.5% over November 2011.
Mixed month for Franklin
Small samples generally make for unreliable statistics.  That was the case for home sale stats in the Town of Franklin, MA last month.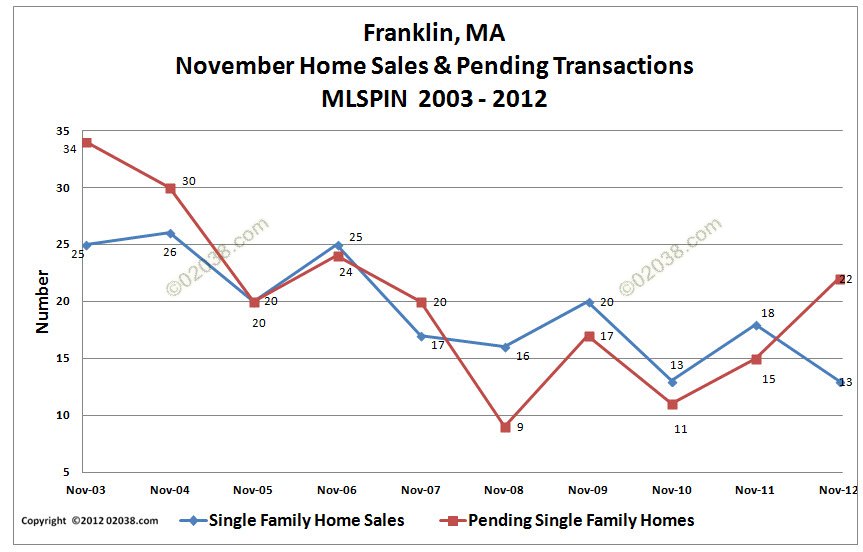 Only 13 single family homes changed hands in Franklin, as recorded on MLSPIN.  This was a decline from November 2011.
On the other hand, pending sales in Franklin were way up, confirming that the local market remains active.
Even better results in 2013?
Home sales have been strong in Massachusetts throughout 2012.  The superb results for November 2012 home sales may indicate that 2013 will see a further strengthening in the Mass real estate market.
Copyright 02038.com