2012 was a good year for real estate in Massachusetts.  Sales volume for all of Mass was up sharply and home prices firmed.  For colonial homes in Franklin, MA both sales volume and the median sales price also increased in 2012, but at more subdued rates. You can read an in-depth report on the year just past in MA real estate, with a special focus on colonial home sales in Franklin by following the hotlink or the image below.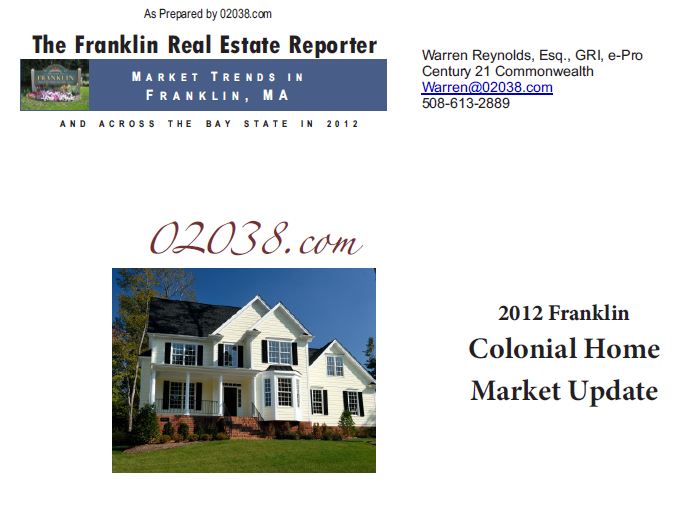 See all colonial homes for sale now in Franklin, MA
Did you know you can view all colonial homes for sale in Franklin on the MLS in real time?  Just follow the hotlink or the image below: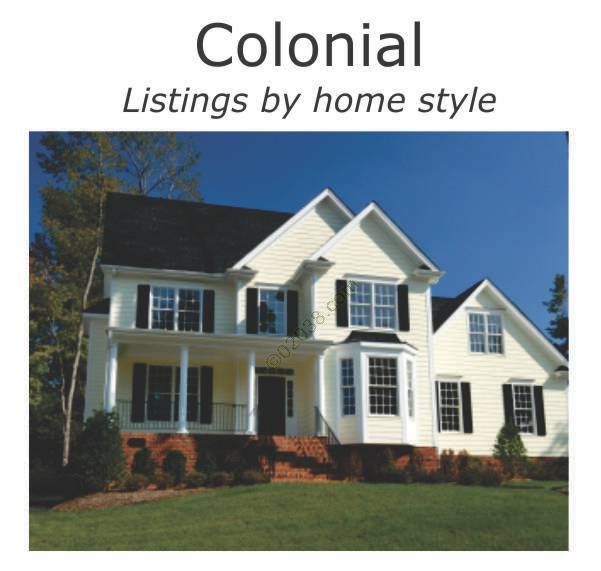 Colonial median price higher in 2012

2012 saw the median sales price for of colonial homes in Franklin rise 1.8% in 2012 to $469,580 (from $461,500 in 2011). The median sales price for all single family homes (including colonials) in Franklin rose 4.1% in 2012.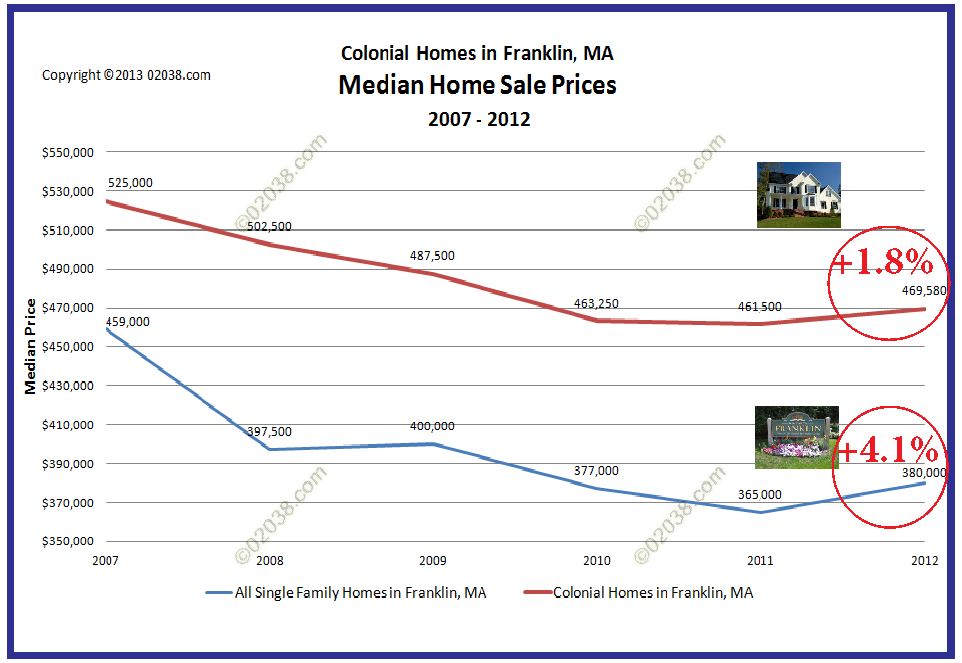 This was the first year of price gains for colonials in Franklin since the start of the 2007 – 2009 financial crisis.  This performance may be something of a statistical fluke because this home style has been (and is likely to remain) the most popular "home of choice" for the majority of buyers in Franklin.
While demand for colonials in Franklin has remained strong, the median price for colonials may have lagged because colonials are the only single family house style in Franklin to have seen any significant new construction over the last several years. Year to year fluctuations in the number and pricing of these new colonials may be skewing the median sale price stats for colonials in town.
Sales volume up for second year in a row
Sales of colonial homes in Franklin, MA increased 3.8% in 2012.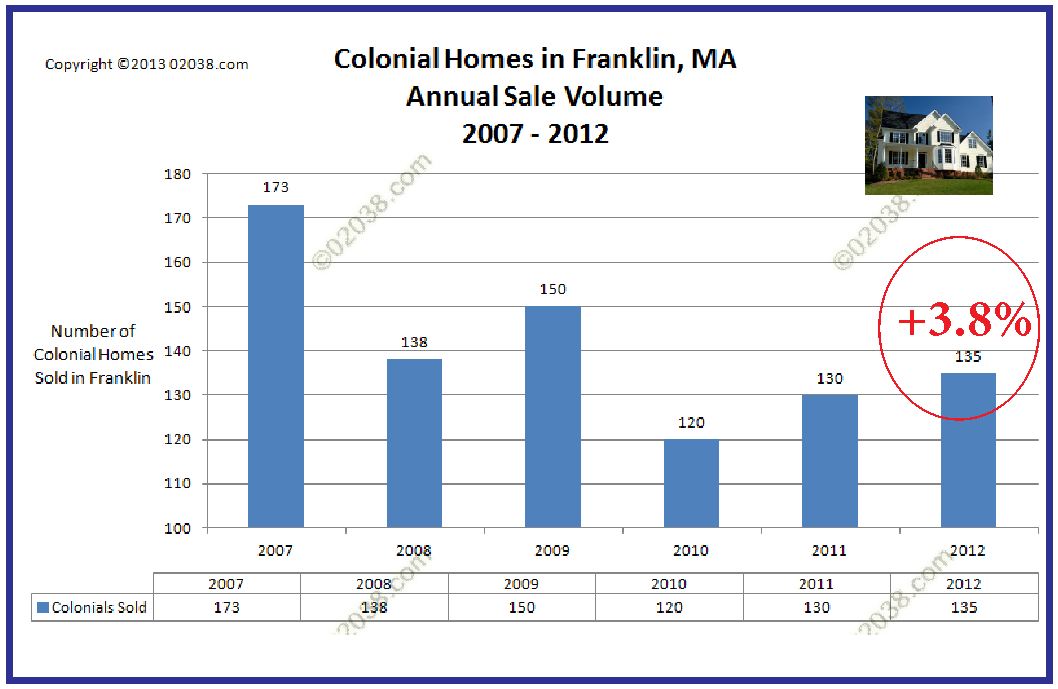 It was the second straight year of gains in colonial home sale volume in Franklin.  Colonial homes in Franklin are likely to enjoy continued strong demand from buyers in 2013.
If you are thinking of selling your colonial in Franklin
If you are a prospective home seller thinking of selling your colonial home in Franklin, read the full 2012 Franklin Colonial Home Market Update.
If you have any questions about where your home fits in the current market in terms of price or saleability, I would be happy to assist you. I'll develop a solid game plan to get your home sold for top dollar!  Please call me at 508-613-2889 or send me an email and I'll get right back to you.
Here's to a happy, healthy and prosperous 2013!
Copyright ©2013 02038.com