The market for Highwood condo units picked up in 2012. The average sales price of condominium units at Highwood in Franklin, MA rose a rousing 11.1% for the year! It was the first annual sales price increase at Highwood in the last 7 years.
Average sales price up, days on market down
The average sales price of condominium units at Highwood rose to $163,680 in 2012, up from $147,313 in 2011.  It was the first increase in Highwood's average annual sales price since 2005.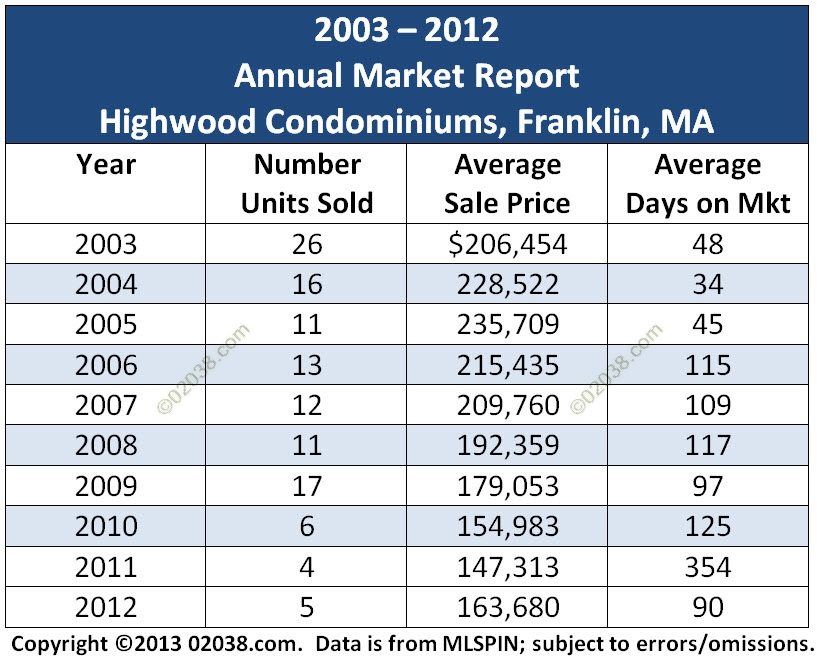 In another good sign for the Highwood condo community, the average time it took to sell units at Highwood dropped sharply in 2012.   Average days on market (DOM) was 90 in 2012, way down from the appallingly high of 354 DOM seen in 2011.
Location of 2012 Highwood sales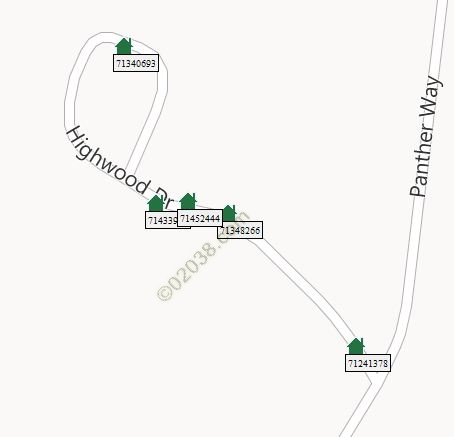 The map above shows where in Highwood unit sales took place in 2012.
Download full sales report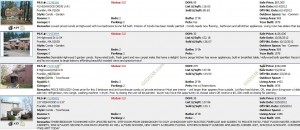 Follow the above image or the hotlink to download the full report on the 2012 market for Highwood condos.
Where is the market for Highwood condos headed in 2013?
The 11.1% increase in average sales price at Highwood last year is very welcome news after so many years of falling condo values at this attractive condo community in Franklin, MA.  The increase is especially encouraging in light of the pronounced vigor in the overall Massachusetts housing market throughout 2012: single family home sales volume in the Bay State rose a staggering 22% in 2012.
2013 has gotten off to a strong start, with many buyers actively looking to buy homes.  So 2103 may see continued strengthening of demand for Highwood condos.
If you have any questions about how your Highwood unit stacks up in the local market in terms of price, features and amenities, I would be happy to assist you.  I'll  prepare an in-depth Home Market Analysis for your Highwood home.  Just give me a call at 508-613-2889 or email me.  No cost or obligation!
Copyright ©2013 02038.com