Stone Ridge townhomes in Franklin, MA had a good year in 2012.  The average sales price at Stone Ridge rose in 2012 amid a strong surge in home sales volume throughout the Bay State last year.
Average sales price up, sales volume slips
The average sales price of homes at this popular condo community in Franklin, MA in 2012 rose 1.1% to $216,150 (from $213,625 in 2011).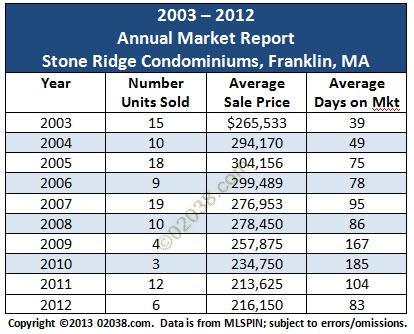 It was the first increase in the average sales price at Stone Ridge since 2008.  Average days on market declined to an encouraging 83 days (from 104 the year before).
While home sales volume in the overall MA market rocketed a staggering 22% in 2012, only 6 townhomes sold at Stone Ridge last year. This was a significant drop from 2011's sales volume, but well above the sales nadir of only 3 unit transfers back in 2010.
Map of 2012 sales at Stone Ridge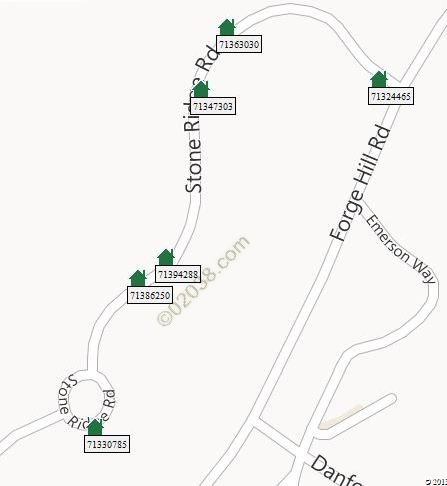 The map above shows the location of the sales at Stone Ridge in 2012.
Full report on Stone Ridge 2012 sales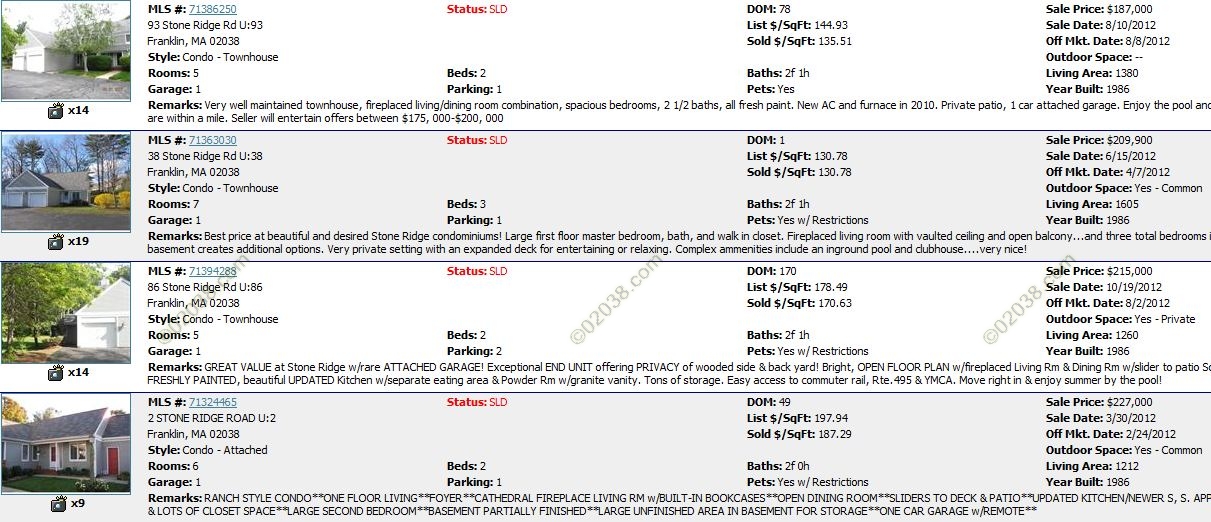 Follow the image above or the hotlink to download a full report on the 2012 Stone Ridge market activity.
The outlook for Stone Ridge in 2013
The Stone Ridge condominium community offers a superior location just off Exit 17 of I-495 near plentiful shopping, the local YMCA, a state forest with walking trails and the Forge Park commuter rail station.  Units have garages and basements, and the financial condition of the community is excellent.
MA real estate had a good year in 2012 and 2013 has started strong.  If the strengthening trend in Massachusetts real estate continues, the outlook for Stone Ridge is very positive!
If you have any questions about how your Stone Ridge unit stacks up in the local market in terms of price, features and amenities, I would be happy to assist you. I'll prepare an in-depth Home Market Analysis for the property.  Just give me a call at 508-613-2889 or email me.  No cost or obligation!
Copyright ©2013 02038.com