A wonderful series of hands-on science nights are held each year at the Keller Elementary School in Franklin, MA. Sponsored by the Keller Parent Communication Council (PCC) and staffed by volunteer PCC members, the Science Nights show how hard the PCC works to augment the curriculum at Keller Elementary. The Keller PCC makes a real difference in the lives of Keller students!
Video of a Keller Science Night
Here are scenes from a grade K – 2 Science Night held at the Keller Elementary School in Franklin, MA:
Fun for the kids . . . and they learn something too!
Two Science Nights are held annually, one for grades K through 2 and the second for grades 3 through 5.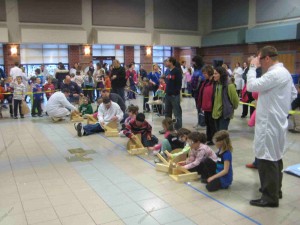 The science demonstrations are conducted at a series of stations.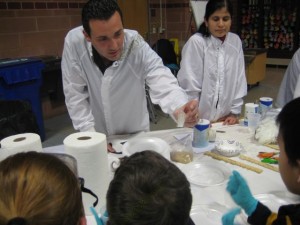 Students move from station to station in groups. Each station gets 15 minutes to perform an experiment or conduct a demonstration of various scientific principles. The children have a lot of fun watching, learning and doing – no boredom here!
Copyright © 02038.com