One of the benefits of living in Franklin, Massachusetts it that you get sophisticated suburban shopping and services with all the wonderful character and feel of small town New England living. And you can't find a better small town New England summertime experience than going blueberry picking!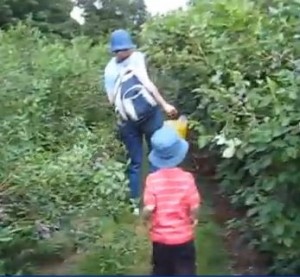 Gianetti's U-Pick Blueberries
Gianetti's is a small oasis of rural Massachusetts just off Exit 16 of bustling I495 in Franklin, Mass.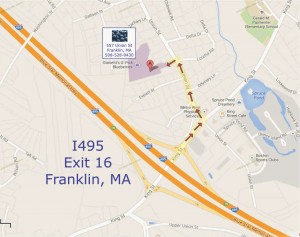 Gianetti's blueberry farm is tucked behind  several pleasant residential streets.  Access is via Union Street.  There's ample parking and some picnic tables as well.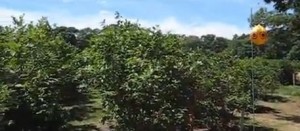 Whatever your age, it's a lot of fun picking blueberries!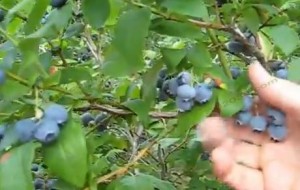 And eating this fruit is very good for you as well!
Call ahead to make sure they are open
The farm is open Fridays and Saturdays in July and August.  But growing conditions vary year to year, so be sure to call to confirm they are open the day you plan to visit.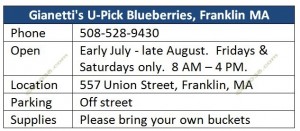 Gianetti's U-Pick is just one of the many special features that make Franklin, MA such an exceptional place to call home!
Copyright ©2013 02038.com