Don't be surprised to see some two-foot fiberglass ladybugs making an appearance on the Franklin Town Common sometime in 2014! The Cultural Council of the Town of Franklin, MA has announced a community arts project to honor the 40th anniversary of the successful drive by second graders at the Kennedy Elementary School to get the ladybug formally adopted as the official insect of the Commonwealth.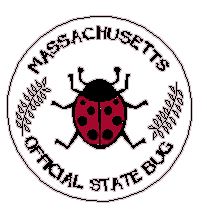 Giant bugs!

As detailed in an article published in the Milford Daily News, the Cultural Council is commissioning the construction of 25 two-foot tall fiberglass ladybugs to grace the Town Common and appear on a float in an upcoming July 4th Celebration. The Council is seeking contributions to help fund the creation of the supersized arthropodic artwork. Contact the Council for more information on how you can help this fun project.
True story of young citizens making a difference
The ladybug display on the Town Common will memorialize the charming and true story of how in 1974, Ms. Johnson's second grade class at the Kennedy Elementary School in Franklin, Mass decided that the beautiful ladybug would make a perfect symbol for the Bay State.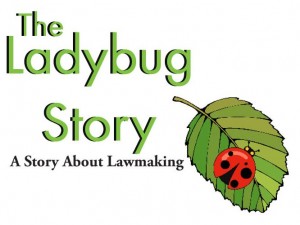 The teacher helped the students formally petition the Legislature to designate the ladybug as the official state bug. The class followed the petition through the entire process of consideration and approval in both houses of the State Legislature and witnessed the Governor's signing the bill into law.
Learn more about Kennedy Elementary
Use the hotlink or tap the image below to learn more about the top-performing Kennedy Elementary School in Franklin, MA.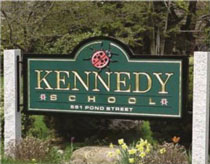 You'll see a video tour of the school and can access lots of details on why students and their families love Kennedy!
Follow the hotlink to learn about every elementary school in Franklin, Massachusetts and to see homes for sale in each school district.
Copyright ©2014 02038.com