On Wednesday April 2, 2014 an important meeting of the Franklin Town Council is being held at the Franklin Town Hall at 355 East Central Street, Franklin, Massachusetts.  The Town Council will be discussing what to do with the old town hall property located at 150 Emmons Street in the heart of the downtown area.  It's your chance to help shape the future look of downtown Franklin!  The meeting is open to the public and your attendance would be welcomed.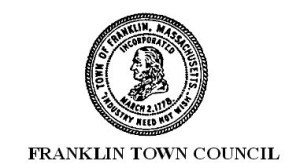 If you attend, you'll have the opportunity to learn about what proposals for the old town hall property are under consideration and make your voice heard during the citizens comment portion of the session.
Creating a "gateway" to downtown Franklin, MA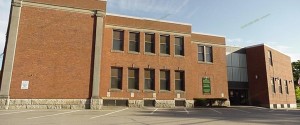 The Emmons Street property is owned by the town and commands a high-visibility location at the corner of Emmons and West Central Streets.  The parcel overlooks one of the main points of entry by vehicular traffic to the downtown area.  The 0.86 acre site has a roughly triangular shape and could be turned into a landmark gateway to the town.
As presented at a recent public workshop on the issue, possible redevelopments of the site range from a private commercial use of the site that would generate maximum tax revenue for the town to one of several public park/open space concepts potentially with a statue honoring town native Horace Mann.  Keeping the current building open as a municipal property appears to be an impractical option entailing extensive, expensive renovations to make the structure comply with various code requirements and access laws.
Get involved in the future of Franklin, MA

If you have any interest in helping shape the future of downtown Franklin, please come to the April 2nd meeting of the Town Council.  If smart choices are made about the new use of the 150 Emmons Street parcel, a beautiful asset to the community could be created.   The time to get involved is now before any decisions are made!
Copyright ©2014 02038.com