The Forge Hill Condominiums in Franklin, MA are located just a short drive from Exit 17 on I-495. Since I-495 is the main highway and commuter route in the region, Forge Hill is in a highly convenient location.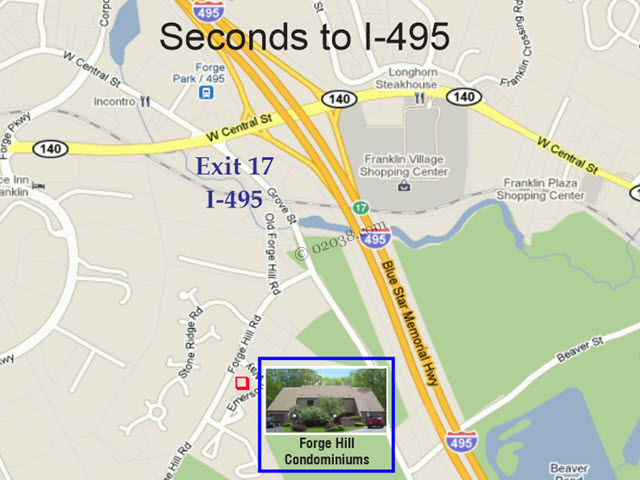 Commuter rail service to Boston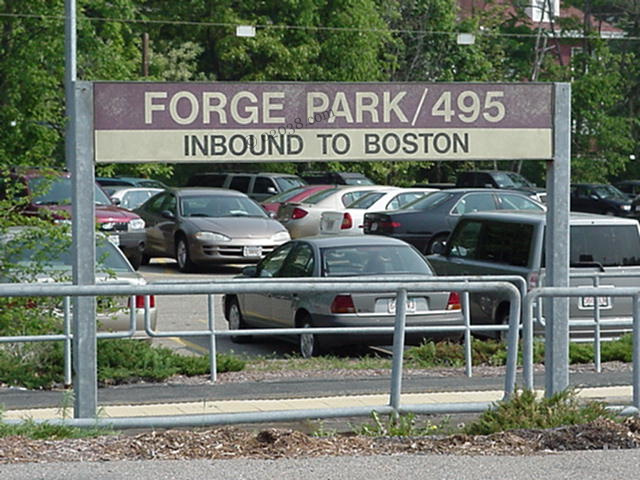 For commuters working in Boston, the Forge Hill Condos offer the additional advantage of being a short drive the the Forge Park MBTA station.
The Forge Park commuter rail station provides service to Boston's South Station.
Shopping and service providers near by
Highways and rail stations exist to move lots of people. And where there are people, shopping and services are sure to follow. Forge Hill's proximity to I-495 and the Forge Park train station means there are many retailers and service providers close to these condos!
Within a 5 minute drive of Forge Hill, the Franklin Village Shopping Center is a large shopping center that draws shoppers from a broad region.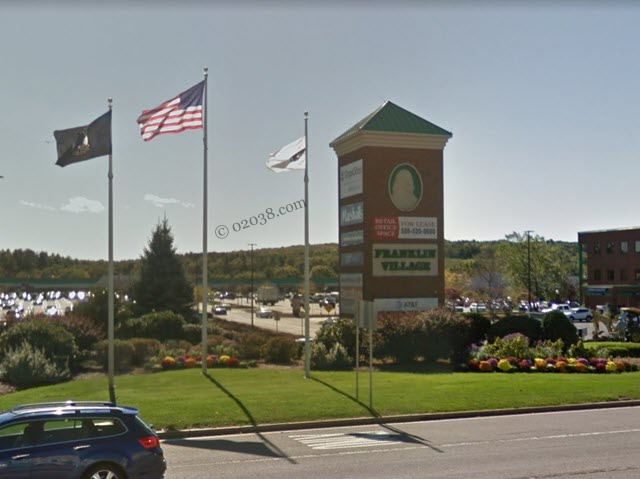 This shopping center is home to Stop and Shop, Marshalls, and many other stores, service providers and places to eat.
Also conveniently located near Forge Hill is the discount BJ's Wholesale Club.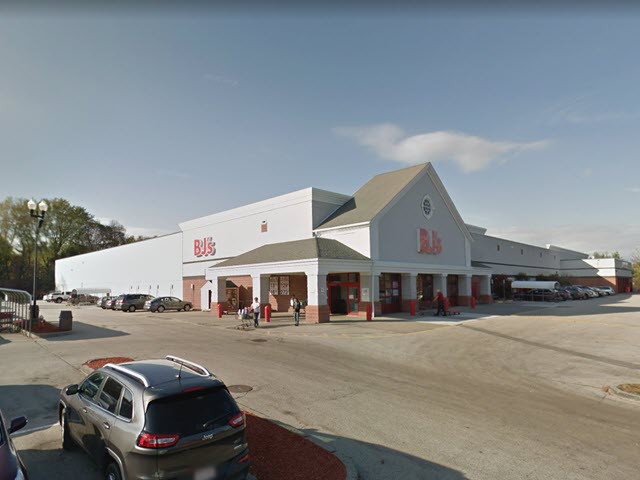 There are also several daycare providers close to the Forge Hill Condominiums, including:
Learn more about the Forge Hill Condos
Forge Hill also enjoys proximity to prime recreational resources in Franklin.
Contact Warren Reynolds to learn more about the Forge Hill Condos and to see homes for sale there!
Copyright © 02038.com